1992 Ajmer Horror and the long awaited revenge.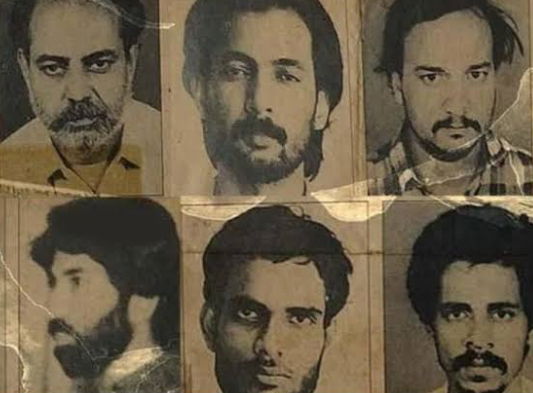 In 1992, one of the most appalling and harrowing case of targeted gang rapes ever took place in Ajmer, India. Like many other crimes perpetrated against Hindus, this blot on post-independent India has been whitewashed and hidden from public discourse. Around 1,100 Hindu girls – all of them from well-to-do influential families – were gangraped over several months. Hindu girls, aged 12-20 ,were specifically raped by Islamic gangs led by Farooq Chishti and then blackmailed for many years.
The victims included daughters of IAS, IPS, influential government officers and businessmen. They were girls from schools and colleges across Ajmer. 6 victims committed suicide. Several others moved out. Survivors were threatened and most of them did not become judicial witnesses
The incident was never reported by mainstream media.Despite victims being daughters of IAS & IPS officers, investigation was stalled due to political pressure. The 1,100 Hindu girls who were raped and blackmailed never got justice. Point of the post is not to open the past wounds or create a divide.It is for people to know their history, their persecutions and be aware of dangers still lurking around. It is easy to label everything as conspiracy or bigotry, but that does not deliver the justice to victims or helps us know our pain. Our political establishment, media, historians and intellectuals have not only failed us, but systematically whitewashed and have hidden our past from us to suit their agenda. It is time public discussions on these events happen without any inhibition.
Entire incident was first reported by Deenbandhu Chaudhry, a journalist working with a local newspaper. Only when the incident was reported with photographs and people in Ajmer hit the roads did the police start registering FIR. Deenbandhu Chaudhry was later murdered under 'mysterious conditions' by the conspirators. Madan singh was too a journalist who was being murdered for the same reason as of Deenbandhu Chaudhary.
Madan Singh ran a weekly newspaper back in the day and had covered the Ajmer rape and blackmail scandal extensively. As per reports, when the scandal was exposed, it was revealed that a local gang had raped and blackmailed numerous young women in Ajmer. The police allegedly stalled the matter due to the political pressure and involvement of Farooq Chishti, the head of the Ajmer Indian Youth Congress. Chishti belonged to the Khadims of the Ajmer Sharif Dargah.
Madan was threatened repeatedly for writing extensively about the matter. Madan was shot in 1992 on Srinagar Road in Ajmer. However, he managed to flee. He was rushed to the JLN Hospital in Ajmer. Later, while Madan was getting treated for the injuries, 5-6 assailants attacked him in the hospital and killed him. Since that time, Madan Singh's two sons had vowed to exact revenge on those who killed their father. In the past ten years, they had made two attempts to exact revenge. But this time their attempt did not fail. Both the sons of Madan singh opened fire on former councillor Sawai Singh and took their revenge.
Credit- @manni_1986
DISCLAIMER: The author is solely responsible for the views expressed in this article. The author carries the responsibility for citing and/or licensing of images utilized within the text.