$93,000,000, $7,000,000, $300,000 – amounts of funds received from #FCRA, churches, etc. to incite riots & Protect terrorists in India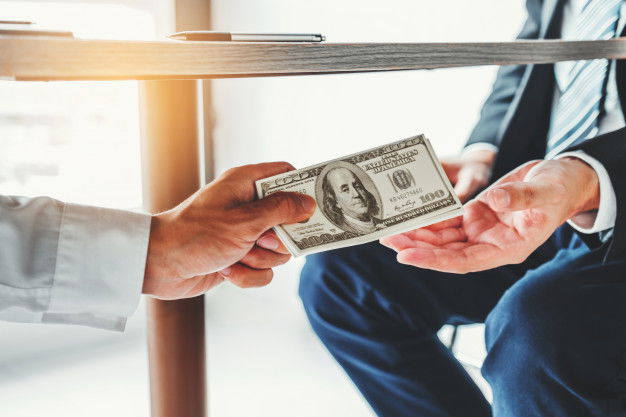 The NGO gravely misused this money for monitory supporting to Delhi rioters through VISION 2026 – a Human Welfare organization.
VISION 2026 has ties with #Maoist Gautam Navalakha. Patron, former Chief Justice AM Ahmadi shielded #Bhopal gas accused writes Legal Rights Observatory, India.
Chairman of this NGO is one Mansoor Ahmed, retired IPS who was suspended by Delhi Government for seeking bribe(s) during his tenure.
Lawyer Colin Gonsalves' Human Rights Law Network (HRLN) received [$7,000,000] from four European Churches. This money was used to legally defend anti #CAA rioters, #ShaheenBagh and #CAA_NRC_NPR campaign states the Legal Rights Observatory, India.
"Social Service organizations"
AMG India International, an evangelical agency masquerading as a charity organization, received [hundred of thousands] in foreign funding in a year, revealed Legal Rights Observatory (LRO), a legal activist group. According to the LRO, the AMG India International has received the huge amount for the eradication of leprosy, which is already contained in India and serving the poor and orphans.
 
The LRO said, it has already sent a letter to the Ministry of Home Affairs, seeking the cancellation of the FCRA license of the controversial evangelical agency.
 
The AMG India International has allegedly received [$93,000,000] foreign aid over a period of 12 years, said LRO in a tweet.
Legal Rights Observatory has accused 'Global Concerns India', an 'NGO' based in Bangalore of FCRA violation and launching hate campaign against Hindus on the Sabarimala issue. LRO tweeted, "#FCRAViolation Global Concerns India got $140,000, it supported #Sabarimala Hate Hindu campaign. Donor HSF @JaLeino works with #Pakistan Govt. Its head @BrindaAdige openly supported #ToolKit mastermind #DishaRavi, donor @IJM is #evangelist. Urged @HMOIndia to prosecute NGO" After the recent Thunberg Tool-kit episode, names of many anti-India organizations, including media outlets operating inside the Indian Territory were revealed. A video posted by 'the string' team on YouTube was illegally taken down. The video contained information regarding the grand designs behind farmers' protests. Later Disha Ravi, who is accused of co-authoring the toolkit was arrested. 
Such Foreign-funded NGOs indulging in anti-national activities had been constantly exposed by LRO.
Sources: https://www.organiser.org/Encyc/2020/11/20/FCRA-violation-LRO-files-complaint-against-AMG-India-International.html, https://www.organiser.org/Encyc/2021/2/16/LRO-accuses-Global-Concerns-India-of-FCRA-violation-campaigning-against-Sabarimala.amp.html,
DISCLAIMER: The author is solely responsible for the views expressed in this article. The author carries the responsibility for citing and/or licensing of images utilized within the text.