Black deeds of Aamir Khan which every Hindu must remember before thinking to watch Lal Singh Chaddha.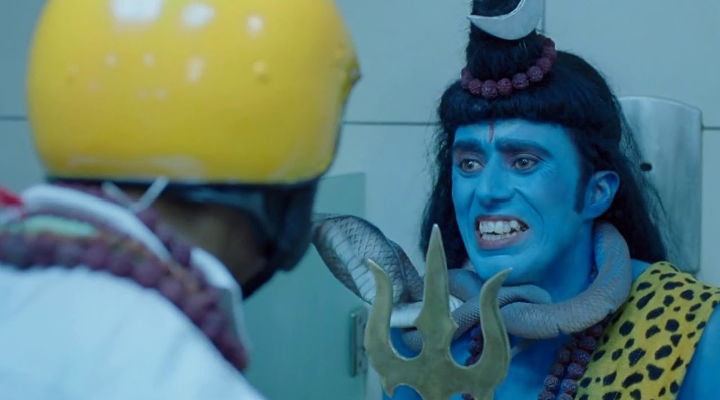 The upcoming movie of Aamir Khan will be knocking on the theatres on 11th of August and Hindus must be ready to give the anti-hindu, pro-Turkish actor sleepless nights which Hindus are already giving. Karma is chasing Aamir Khan and Kareena Kapoor and the world is watching the so-called Superstar running with his shoes and skull cap in his hands. For many days #Boycottlalsinghchadda is the top trending hashtag on Twitter and the news is successfully giving mini heart attacks to someone who along with his wife was already feeling insecure in Bharat.
Hindus must remember the black deeds of Aamir Khan before thinking to watch his movie Lal Singh Chaddha.
1. Mockery of Sanatan Dharma – No Hindu should forget how Aamir Khan made fun of Hindu Gods and Goddess and the beliefs of hindus in his movie PK.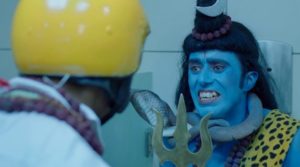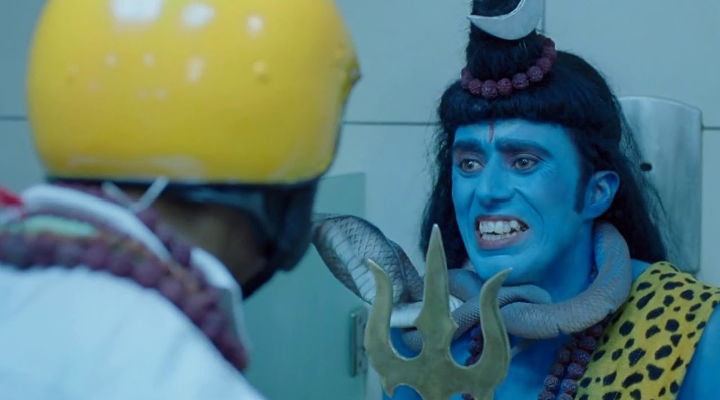 2. Drama of Intolerance – Aamir Khan openly labelled Bharat as "Intolerant" country which ironically gives more rights to it's minorties. He said that he was "alarmed" by a number of incidences and his wife Kiran Rao even suggested that they should probably leave the country.
3. Going to meet wife of Turkish President Erdogan – Turkish President Erdogan has repeatedly spoken ill about India and has always stood with Pakistan in the Kashmir issue. At the time when Erdogen was spewing venom against India, Aamir Khan went Turkey to meet the Turkish First Lady Emine Erdogan in Istanbul.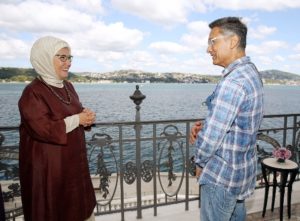 4. Praising Imran Khan and calling himself a fan of him – Aamir Khan had promised Imran Khan that he would visit Pakistan if the latter won the 2018 General Elections. He also praised him and called himself a fan of him. Later Imran Khan became the Prime Minister of India and tried to propagate Anti-Bharat policies.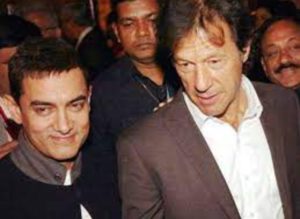 5. Picking up Selective topics in his show Satyamev Jayate – In his show Satyamev Jayate he picked up selective ill practices prevalent in the society. He never dared to choose ill practises found in the Muslim community like Triple Talaq, Halala, Polygamy etc. He never dared to raise his voice against "peacefuls".
6. Interview with Ndtv – In an interview with known anti Hindu channel Ndtv he blamed the then Gujarat Chief Minister and Current Prime Minister Narendra Modi for the Gujarat riots. It must be noted that Supreme Court ruled out that Narendra Modi had no involvement in propagating the riots.
7. Declining invitation to meet Israel President Netanyahu – Aamir Khan declined the invitation to meet Israel President Netanyahu because according to him Netanyahu and the State of Israel are responsible for the suffering of Muslims of Palestine. But he had no guilt in meeting and praising Imran Khan of Pakistan.
8. Mockery of Indian Army – In the movie of Aamir Khan, 'Lal Singh Chadda' it is being shown that Lal who is the protagonist of the movie joins Indian Army. it must be noted that the protagonist of the movie is not mentally sound and there is no rule to recruit such people in Indian Army.
DISCLAIMER: The author is solely responsible for the views expressed in this article. The author carries the responsibility for citing and/or licensing of images utilized within the text.