"America exploded when I went to Russia, but India has to be praised" – Imran Khan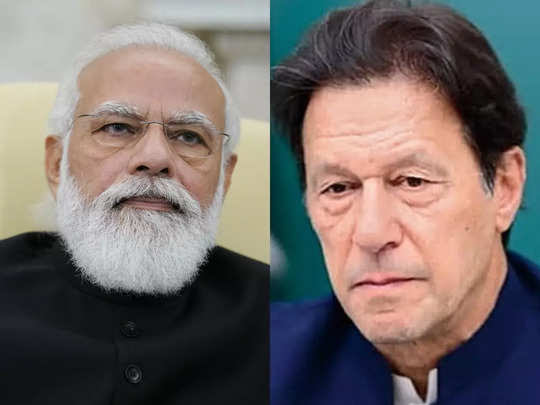 While the threat of getting throne of Pakistan's Prime Minister being snached deepens, Imran Khan has started seeing the merits in India. As the date for the vote on the 'no-confidence motion' gets closer, India's foreign policy is getting better and better in Imran Khan's eyes. The situation is that in the last four-five days there has been hardly any Jalsa, hardly any interview, in which he hasn't praised India's foreign policy.
On Friday, he was lavish in praise for India and Indian PM Narendra Modi, twice. At first, while addressing the Islamabad Security Dialogue and then again during the course of an interview to a Pakistani news channel, he elaborated how India's Foreign Policy has been at the very best during the present times.
Imran Khan claimed during the Islamabad Security Dialogue that a 'powerful country' objected about his visit to Russia and got angry with him too. Coincidentally, the Prime Minister has said this on the very day when he had earlier revealed that the US had sent a memorandum purportedly threatening Pakistan. He said, 'A very powerful country asked us why we went to Russia. They are asking a country why we went to Russia. Besides, they are angry with us. On the other hand, the same powerful country is helping India while doing business with Russia and even looking to import oil from Russia', he said. The Prime Minister further said that – 'the UK Foreign Secretary has said that UK cannot interfere in India's internal affairs as they have an independent policy. 'So what are we? We are at this juncture because of people who did not work for the interest of the country.
However, this didn't went down well even with the Pakistani netizens. People started taunting Imran that when India is so powerful then why doesn't he seeks help from Prime Minister Narendra Modi itself. Pakistani journalist Naila Inayat tweeted a video of Imran Khan's speech and wrote, 'Modi, I am losing, help me.' Nayla feels that Imran Khan is indirectly pleading in front of Indian PM Narendra Modi.
One of the twitter user shared a picture of Congress leader Navjot Singh Sidhu and Imran Khan sitting together along with a caption reading, 'Job Vacancy, IPL 2022 Commentary'. Recently, Sidhu had got defeated in the Punjab Assembly elections. After that the post of State Congress President has also been took away from him. To take a dig at both the leaders who have also shown great camaraderie over last few years, the Twitter user targetted them by saying that like Sidhu, his friend Imran also has become unemployed, so they both resume doing commentary in the ongoing IPL as both have been former cricketers too.
DISCLAIMER: The author is solely responsible for the views expressed in this article. The author carries the responsibility for citing and/or licensing of images utilized within the text.