Islamic Terrorism in Kashmir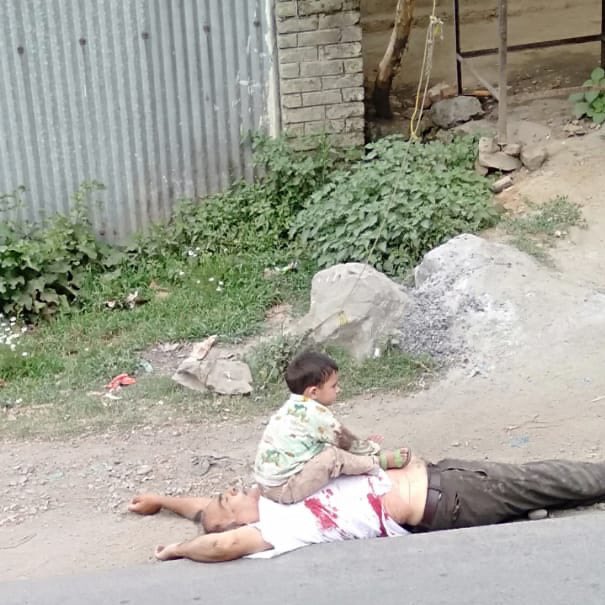 "Terrorism has become the systematic weapon of a war that knows no borders or seldom has a face" quoted by Jacques Chirac and evident all over the world, most of the nations suffer from terrorism while some sponsor it.
Even after decades of fighting with terrorism there is a lack of Universal defination of terrorism, to address this problem Honourable Prime minister of India Shree Narendra Modi said "The world has to realise that terrorism can hit anyone at any place, and it is the world's responsibility to recognise it and unite against terrorism". Most accepted defination of terrorism is "The planned, organised and systematic use of violence as a means of coercion for political, religious or ideological purposes."
Pakistan after failing in three conventional wars(including 1947 war) against India, especially post the humiliating defeat in 1971, adopted the path of sub-conventional war/proxy war by supporting Islamic terrorist activities in India with the moto of 'Bleeding India with a thousand cuts'.
Pakistan or ISI (Inter-services intelligence, to be specific) created, trained, inspired and directed the Islamic terrorist organisations like Laskar-e-Taiba(LeT), Jaish-e-Mohammed(JeM), Hizbul-mujahuddin, Harkat-ul-Jihad-al-islami, Indian Mujahideen (a misnomer), etc. with the ideology of Islamic fundamentalism.
These Islamic organisations marked their arrival with blasts in Srinagar city(J&K) in 1988 and subsequently expanded to other parts in a well‐planned and organised manner. According to SATP (South Asia terrorism portal) report, 20,466 terror related incidents occurred in Jammu and Kashmir between 1988 and 30th of June 2020. Islamic terrorism claim lives of 15,134 civilian and 6,976 security personnels gave Supreme sacrifice for their motherland while eliminating 25,134 terrorists at the same time. Some of the major incidents were:
Air India Flight AI-814 hijacking in 1999 by Harkat-ul-Mujahideen
Attack on Red Fort in 2000 by LeT
Attack on J&K assembly in 2001 by JeM
Attack on Indian Parliament in 2001 by LeT and JeM
Attack on Akshardham temple, Gujarat in 2002 by LeT and JeM
26/11 in mumbai by LeT
Uri attack in 2016 by JeM
Pulwama in 2019 by JeM
State-sponsored terrorism will not erode overnight, a systematic approach is needed, Government of India launches 'Operation All Out' . It is an Anti-Militancy Operation, launched in July 2017 to flush out terrorism. It's long term plan is to establish peace in Valley and as many as 774 terrorist from Lashkar, Jaise, Hizbul and Al-badr have been short-listed and eliminated under Operation ALL-OUT.
This systematic approach by Armed forces shook the bedrock of Islamic terrorism in the valley. Terrorists from crises ridden valley went in eternal gloom and hide in Nook & corners as several top commanders of terror outfits eliminated by security forces and many districts from South kashmir are declared terror free. Indian security forces set target of establishing peace in Valley in a year or two.
DISCLAIMER: The author is solely responsible for the views expressed in this article. The author carries the responsibility for citing and/or licensing of images utilized within the text.