Are our media work on humanitarian Ground for Abdul Rashid Shora?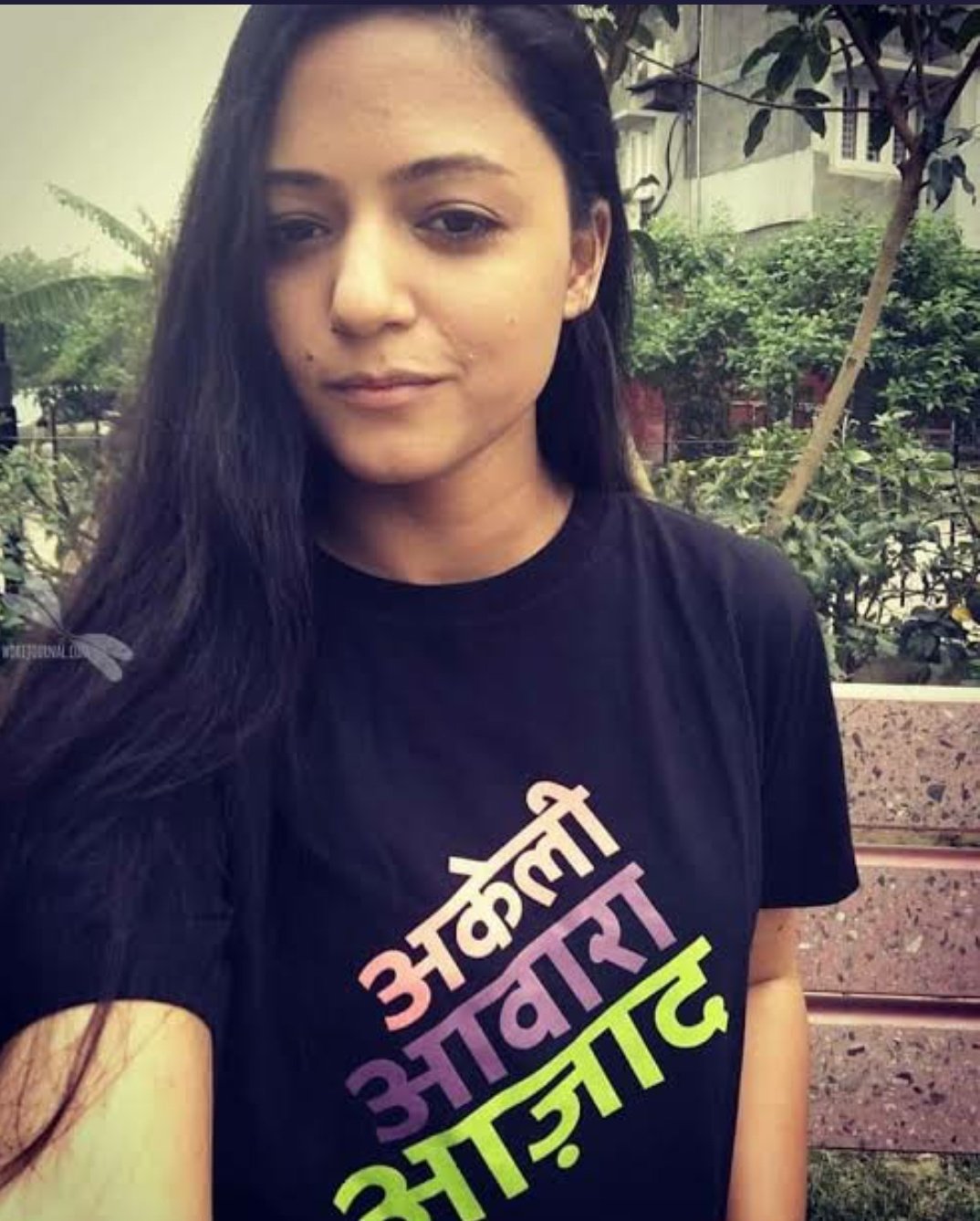 As we know JNU college poltics leader who came in light after her involvement in breaking India slogans like "Bharat tere tukde honge" , har ghar se afzal niklega etc etc.
From yesterday she again came in light …..Hold on your thoughts….Not for any good reasons.. Of course.. but due to her Father's media statement that his life is under threat by her own daughter none other than Shehla Rashid and shocking part he asked agencies to investigate about source of funding and account to be check, he also claimed anti national activities taking shape from his home and his wife and another daughter were also involved, which is very huge as per me.
Some people may have doubt on her father but, Why someone cut off the source of income if he himself involved (+) plus to put his life in danger? We all understand this.
As per his statement he got the offer of 3 crore (which is enough for rest of someone of his age) and be silent and fixed political seat for her daughter.
On the other hand after his father statement Shehla Rashid post thread on her personal twitter account and claimed her Biological father making a false statements against her and sister and her mother she asked her followers "not to take him seriously". He self is very bad human being who beat his wife and daughters from the time she was in her conscience. Shehla made complaint in her community members about his father's deeds earlier and had proof too. I appreciate!
She may had bad or dark side of childhood which no one wanted and deserve. We used to hear such stories from our maids and helpers who suffered physical abuse. This dark side of society where men beat and hurt & abuse women exist and true worst part of our society which has no connection with religion, caste or creed or class. I remember the movie of Zaira Wasim and Aamir khan starrer "Secret Superstar" in which Mehar vij aka Nazam Malik were play the role of such women who all time faced physical and mental abuse. I like to highlight one more short movie starrer Divya Dutta and Anoop Soni "The Relationship Manager" these stories exist in our society not matter which class and religion one belongs too.
I am not denying she and all women in her family not faced such brutality but it doesn't mean she become anti national and take part of all anti national activities. Her current involvement and activities not given her soft corner of her past just on the basis she is WOMEN and playing victim card. I don't think our lower class people in our society become anti national, who face such brutality everyday and very much in number of cases.Every one giving her sympathy, I too feel sorry what she gone through.
But I still condemned what she is currently doing and can't take lightly his father's allegation on her own daughter's activity and involvement. As a citizen and a mother of two kids, I want to ask her if one man in her life was bad it doesn't mean or given her right to take revenge to whole Nation and involved in anti national activities which your own father had claimed? 
I well remember our country's senior journalist who were reporting on terrorist Burhan Wani's father, and portraying him poor headmaster who lost his son and asking people to look up the story on humanitarian ground. Here, Abdul Rashid Shora , one father awake bit early and telling to whole Nation openly without caring about his own life.!!
My question to media :-Are our media work on humanitarian ground now or only awake when all lost or train left the station??
Regards
Ankita Chaurasia
Citizen of India
DISCLAIMER: The author is solely responsible for the views expressed in this article. The author carries the responsibility for citing and/or licensing of images utilized within the text.