Biden-Harris's Appeasement Politics.. is it good or Bad for Americans?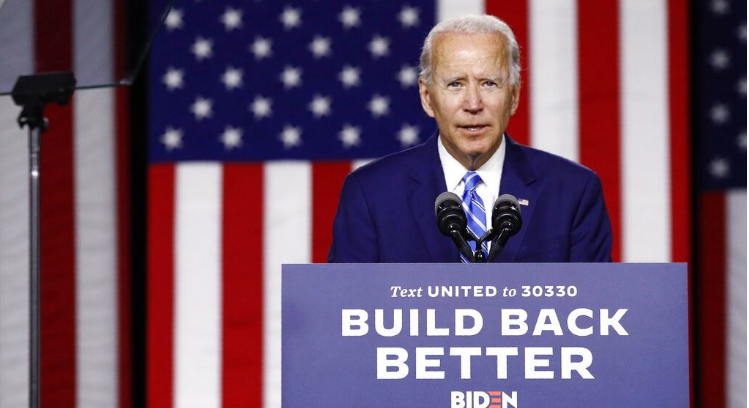 As Joe Biden raised and clinched the presidential nomination with his Vice President pick Sen. Kamala Harris, the Democratic National Committee (DNC) establishment working on to come up with foreign policy, defense apart from various other policies to combat President Trump in the coming days. These policies are more Obama administration focused with more leverage and appeasement to satisfy progressives often known as communists in the party, Hispanic, minorities of other religion and especially Muslims.
grooming Muslim Americans
As we look at the Biden's Muslim American Agenda, it speaks about empowering and uplifting of Muslim Americans which is pivotal for Democratic Party and specially Biden seeking election. Four years ago, in 2016 Democratic party didn't focussed on Muslim appeasing agenda as their numbers were insignificant to make the imprint however, this time Biden's campaign has recruited a bunch of Muslim Americans specially from South Asian descendants and in specific from Pakistani origin. The campaign managers wisely pushed an agenda for Muslim Americans with a One million Muslim votes for Biden. Thus, it's important for Biden to stress the need of the hour and garner the one million Muslim American votes based on the religion. The appeasing politics is not new to Democratic party as the party is meant for appeasing minorities in the US.
Muslim American Agenda
In a much pompous speech for million Muslim American convention, Biden made some great promises to the community to lock the votes for him. His speech was carefully drafted to attract the ethos of Muslim American community. Extra care was taken to include every aspect of quotes from Holy Quran to appease the online crowd. From Islamic theology, he explained "we all come from the same root here in terms of our fundamental, basic beliefs." He also wished more being taught on islamic faith in every American School. He also showered praise on Muslim Americans for preaching peace and Islam is peace. He went on saying Muslim Americans deserve recognition, and acceptance in every aspect of American diaspora. He used the convention to garner votes by criticizing President Trump on Travel Ban on hostile Muslim nations. He clarified that on his first day of office, he will reverse the decision regarding the travel ban on hostile Muslim nations.
His speech was entirely on a propitiation narrative that, never in the history of American political parties appeased a religious community as part of political agenda. While making hefty promises, he further asked Muslim Americans and invoked the quote from Hadith. Hadith from Prophet Mohammad which says 'Whoever among you sees a wrong, let him change it with his hand. If he is not able, then with his tongue. If he is not able, then with his heart.' " He attributed the quote to "with our heart, with our hands, with our votes." Many online viewers and Muslim Americans were much rejoiced with this quote and expressed happiness. In fact this phrase in Islam has very high importance and only an Islamic scholar can provide the depth of it. It must be used carefully as the words have the highest importance. Biden's invoking Hadith asking for divine duty of Muslims to command and forbid, to compel and prevent on the lines of garnering votes is cheap. Using this occasion, Biden unknowingly or knowingly endorsed Sharia. He should not have used to court Muslims for garnering votes and used the occasion for driving the religious agenda in a political convention. Every American needs jobs, dignity and respect. It is guaranteed by the US constitution. On the other aspect, the SQUAD team who claim to be progressive/communists has a group of left and Islamic extremist lawmakers known to taunt publicly other sovereign nations like India, Israel to promote the agenda.
Trepidation and Repercussions
Additionally, by proclaiming the Muslim American agenda, the Biden campaign and the DNC directly undermined and subdued other religious communities who are contributing the wealth and prosperity of the nation. Many religious communities are contributing their fair share and abide by laws as specified in the US constitution. By attributing the sharia law, many religious communities are increasingly apprehended.The appeasement politics by Biden campaign and by DNC will have serious consequences which will change the demographic alignment and affiliations of DNC in coming years.
DISCLAIMER: The author is solely responsible for the views expressed in this article. The author carries the responsibility for citing and/or licensing of images utilized within the text.