Brilliant Leader of the Ganas — Sri Ganapati
Ganapati - A brainy scholar, sage, & remover of all obstacles.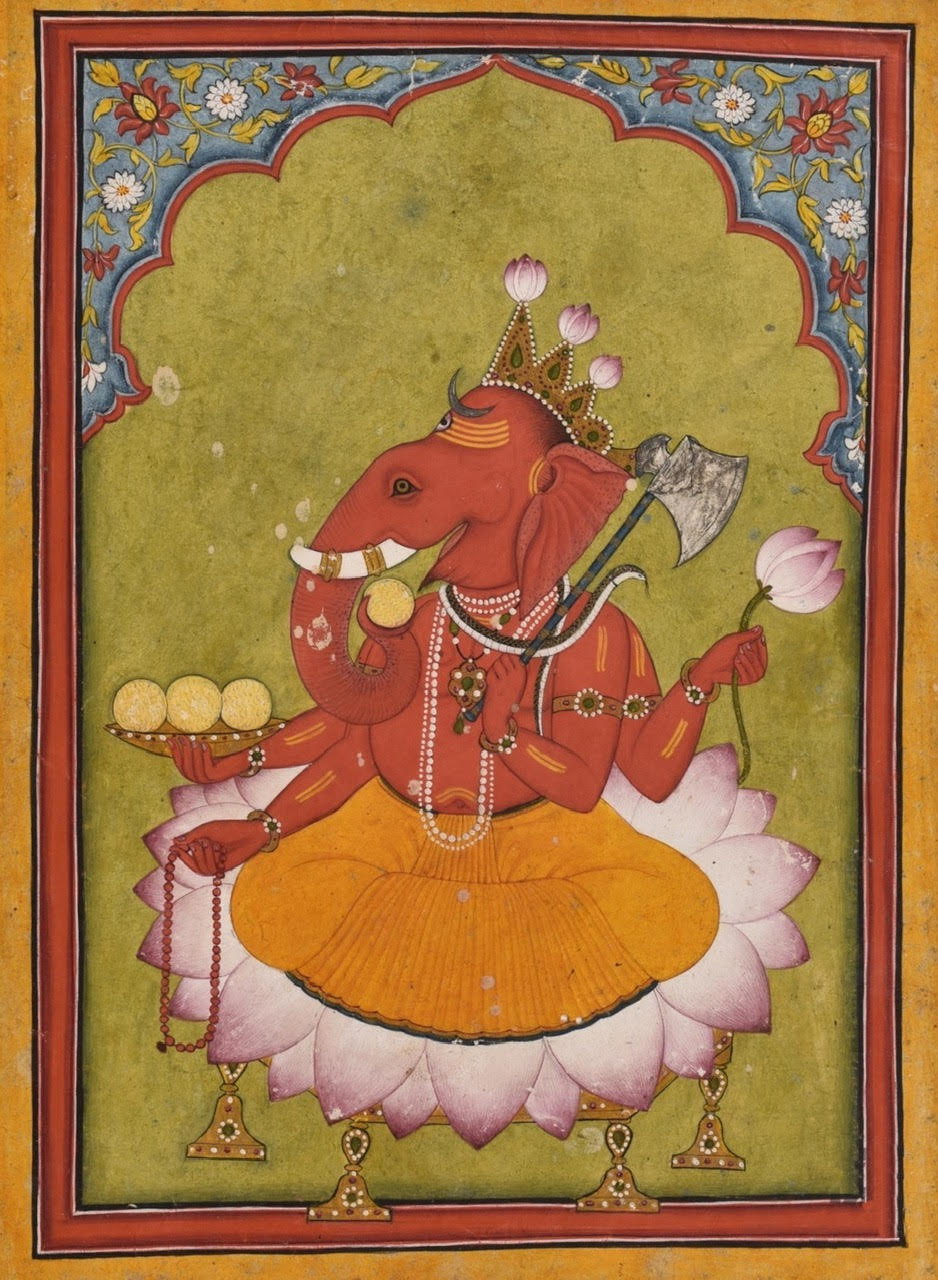 Ganesha, also popularly known as Ganapati is known for his superhuman intelligence.  Sadhguru explains this aspect of Ganesha; his origin, and the reasons for him being supremely smart.  Let's explore why we revere this amazing scholar and patient sage who is known for his unparalleled wisdom and intellect.
Creation of Ganesha
Imagine the banks of the serene Manasarovar. Think of the snow clad Himalayan peaks.  The place is supposed to be phenomenal in terms of energy and also because this land is sacred to those who believe it to be affiliated with Shiva and Devi Parvati's residence – Mount Kailash.  Shiva, a known ascetic-householder goes off for long periods of time – 12 or years to meditate along with the Ganas.  The Ganas follow him like his shadow and are known as beings who are boneless; they don't have accurate structure and therefore seem like distorted beings. 
Shiva and his Ganas are away and Devi is alone at home.  She comes down from Kailash, hangs around the banks of the Sarovar.  Devi's maternal instincts arise and she has a desire to have children, though she is unable to get pregnant by Shiva since he is beyond human form.  Devi decides to put chandan on her body and then removes it along with her own essence mixed with the chandan.  With tantrik processes she creates a baby from the chandan and her own skin cells and the result is a boy whom millions love and adore – Ganesha.  
Shiva and his Ganas return home after years and Shiva is looking forward to seeing his wife, Devi Parvati.  However, Devi has instructed Ganesha to stand guard while she takes a bath. Ganesha prevents Shiva from entering the area where Devi is and asks Shiva who he is.  Shiva takes off Ganesha's head as a response.  Instead of being welcomed by his wife, he finds her distraught and angry since he's decapitated her lovely little boy.  She demands that Shiva restore her dead boy.  He feels the urgency and asks one of his Ganas to oblige.  The Gana agrees and Shiva takes off the Gana's head, puts it on the boy's body and brings the boy back to life.  The boy is now Ganapati, the head of the Ganas.  
Human Body and Gana's Head
The lore began to interpret the formless head of the Gana to be that of an elephant since elephant trunks do not contain bones.  As Sadhguru remarks, only few today address Ganesha as Gajapati, or the head of elephants, while many more address him as Ganapati, or head of the Ganas. 
Ganapati is brilliant, and the big-headed being somehow began to be depicted with a big belly instead of a big brain.  Ganapati, being extremely intelligent, was beyond human capabilities and did not allow any obstacles to be part of his life.  One of his other names – Vigneshwara – is because he removed all the vighas, or impediments. Rishi Vyasa, the author of the historical epic Mahabharata was dictating the events to Ganapati who was writing it all down at a fast pace.  Ganapati is so smart that he told Rishi Vyasa that if he stops speaking even for a second, he would get bored and stop scribing for him.  
The big, bright brain is what Ganapati is known for.  This message ought to be carried forward so that Ganapati can successfully maintain his status as the leader of conquered problems.  While kids enjoy laddus and coconut treats offered to the powerful deity which removes obstacles without issues, may we also remind ourselves that each of us had the ability to transcend beyond the limitations of our minds.  May we all be blessed by Sri Ganapati during this year's Vinayaka Chaturthi.  
References: 
Sadhguru discourse, https://www.youtube.com/watch?v=EYJ7UvbH1C8.
Painting, Basohli miniature, circa 1730.
DISCLAIMER: The author is solely responsible for the views expressed in this article. The author carries the responsibility for citing and/or licensing of images utilized within the text.