Brutal images of Pakistan's biggest genocide of Baloch people in Balochistan surfacing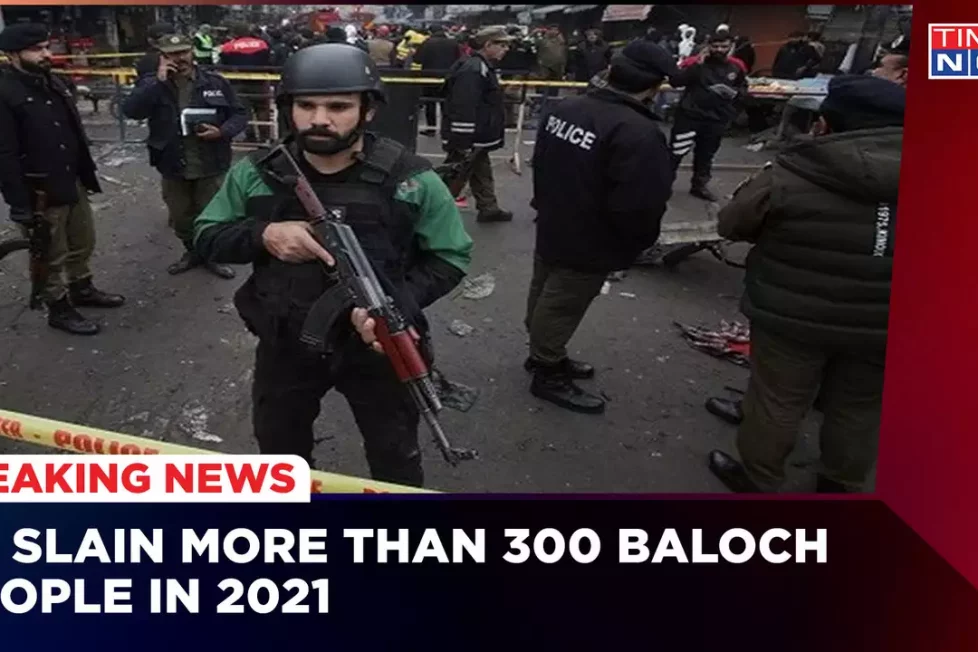 With nearly 300 Baloch people killed in 2021 alone as a result of Pakistan's ISI and security forces are still conducting their biggest genocide in Balochistan. The people of resource-rich Balochistan have been agitating for independence from Pakistan for many years. To silence the agitation, and put an end to the movement, Pakistan has used the worst methods like assassination and torture that can shame humanity
TIMES NOW EXCLUSIVE

Shocking picture proof unearthed – Pakistan's Baloch genocide!@DEKAMEGHNA explains gruesome attacks on the people of Balochistan.#Balochistan #Pakistan #Exclusive pic.twitter.com/2ljWxt6kvr

— TIMES NOW (@TimesNow) August 11, 2022
Recently, Times Now reported about the situation of the Baloch people and accessed a collection that reveals Islamabad's methodical purge of the Baloch people. These images demonstrate that Pakistan is a dangerous place not just for Hindus but also for Baloch people.
The dossier claims that Pakistan has launched a campaign to identify, imprison, and kill Balochs who are advocating for their rights. Balochistan, Pakistan's largest province by area, has seen 41,000 women go missing in the previous five years. In 2020, up to 22,600 Baloch people went missing, and in 2021, 366 died. Pakistani security forces have so far this year killed 75 Baloch people.
According to the dossier, the Pakistani security forces continue to abduct human rights advocates, lawmakers, and teachers in Balochistan along with pre-trial terror detainees. The records also state that "Baloch nationalists and innocent bystanders are picked up, disappeared, tortured, disfigured, and executed" as part of a decade-long operation by the Frontier Corps, Inter-Services Intelligence (ISI) agency, and other entities."
On March 17, the Human Rights Council of Balochistan asserted that 177 persons had been killed and 480 had forcefully abducted in the province in 2020. The study asserts that the security forces in Balochistan have kidnapped more than 15,000 youngsters.
Pakistan, which is facing the worst economic crisis since independence is also the most notorious for pressing minorities, and Baloch nationals who speak against the state of Pakistan. The aggression of Baloch rebels can be evident in their acts to harm the Pakistani army and the administration. Recently, prominent officials of the Pakistan military were killed in a chopper crash that was perpetrated by the Baloch rebels.
Lt. Gen. Sarfraz Ali, commander of the Quetta Corps, and five other people, the majority of whom were senior military commanders, were killed when a Pakistani military helicopter was shot down in Balochistan earlier this month.
DISCLAIMER: The author is solely responsible for the views expressed in this article. The author carries the responsibility for citing and/or licensing of images utilized within the text.