Condemnation of the protest on Aug-15 near Yasukuni shrine by Pakistani propagandists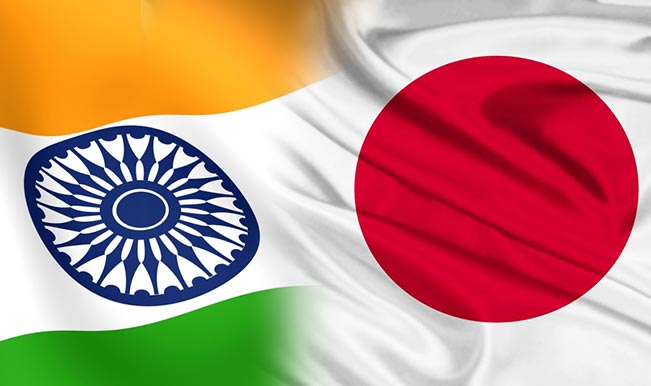 by Voice of India in Japan
(Scroll down for Japanese version)
We have received an information that some Pakistani propagandists under the name of "Kashmir Solidarity Forum Japan" are planning to conduct road-side demonstration on Aug-15 at around 13:30 in front of the Embassy of India which is in a very close vicinity of Yasukuni shrine. We condemn such act which is aimed to propagate fake agenda of Pakistan and was already rejected by international community at numerous occasions. During the time of COVID-19 when Tokyo Governor has been requesting for everyone's cooperation by avoiding any non-essential outings, organizing such ill motivated gathering is an act of shame and carelessness. There is a sizable Indian community in Tokyo and we could easily counter such ill motivated gathering, by assembling at the same place and time in much bigger numbers. However, we respect Japanese government's fight against COVID-19 and do not wish to indulge in any practice directly or indirectly which hamper the fight against COVID-19.
In addition to this, we also remember and respect to the fact that August-15 is a very important day for both Indian and Japanese society. While for India, it is an anniversary day of its independence which India achieved by Japanese assistance to Indian National Army led by Shri Rash Behari Bose and later Netaji Subhash Chandra Bose, for Japan, it is an important day to recall the end of Second World War and to pay homage to all the war martyrs. We understand that several Japanese and other nationals visit Yasukuni shrine on Aug-15 to recall the sacrifice and the martyrdom of brave soldiers and so one shall avoid any unnecessary demonstration or mass gathering in the near vicinity of Yasukuni shrine, especially when it has no relevance to Japan. We would like to be a responsible resident of Japan and so, we would avoid any counter gathering though we condemn such gathering by Pakistani propagandists.
It is important to understand the agenda of these Pakistani propagandists which is aimed to mis-guide the world. While Government of India has always focused towards the upliftment of every Indian citizen as well as playing a role of responsible nation towards Global community, Pakistan has been caught on numerous occasions with its involvement with severe human rights violations. While minorities in Pakistan (including Hindus, Christians, Sikhs, Buddhists, etc) are being persecuted for following their own faith peacefully, India on other hand has opened its doors for such persecuted minorities. According to 1951 census, Non-Muslim constituted 14.2% of Pakistan's population which is now reduced to mere 3.44%. Members of the European Parliament-(1) attributes multiple reason for decline including communal violence and forced conversions. In 2014, NGOs estimated-(2)(3) that around 1000 girls from minority groups every year are being forcibly converted to Islam. Even during the COVID-19 pandemic in Pakistan, reports emerged that rations were being denied to minority Hindus and Christians in the coastal areas of Karachi-(4)(5).
Some parts of Kashmir (known as Pakistan Occupied Kashmir – POK) has been under Pakistan's unlawful control ever since the Pakistan Army orchestrated the tribal invasion of the territory in October 1947. In fact, it is the innocent people of POK who are being continuously subjected to the persecution by Pakistani authorities. The region also harbors militant training camps, the very place where the 26/11 Mumbai terror attacks where planned. A report by the Office of the United Nations Hight Commissioner for Human Rights (OHCHR) revealed gross human rights violation in Pakistan-administered Kashmir. Political activists from Gilgit-Baltistan and Pakistan occupied Kashmir (PoK) have raised the worsening human rights situation in the region during the 43rd session of United Nations Human Rights Council-(10) in Geneva on March 06, 2020. Senge H Sering, President of Gilgit Baltistan Studies told the Council during his intervention, "The people of Pakistan-occupied-Gilgit-Baltistan continue to face torture, sedition and terrorism charges and life-imprisonment for opposing onslaught on their resources and cultural identity. Locals are losing battle against worst demographic engineering due to the China Pakistan Economic Corridor that encourages illegal settlements of Pakistanis and Chinese". He added, "China-led genocide is enabling fast depletion of flora and fauna with impending environmental catastrophe". Senge said that people of Gilgit Baltistan who are constitutional citizens of India as part of the Union Territory of Ladakh are under constant threat of terrorism perpetrated by the Pakistani military. Muhammad Sajjad Raja, President of Jammu Kashmir National Awami Party told the Council that, "In Pakistani occupied areas people continue being subjected to arbitrary arrests, illegal detentions and enforced disappearances by authorities".
The United Nations considers Gilgit-Baltistan's continued occupation by Pakistan to be in violation of the United Nations Commission for India and Pakistan (UNCIP) resolution of 28 April 1949, which said that all Pakistani military forces should vacate so that a plebiscite could be held. Since the Pakistan government did not accept the part about removing Pakistani forces, the plebiscite could not be held-(11).
References:
Members of European Parliament. "Religious Minorities in Pakistan"(PDF). Retrieved 4 June 2019.
Global Human Rights Defense. "Human Rights Report 2019" (PDF). Retrieved 4 June 2019.
"1,000 Christian, Hindu girls forced to convert to Islam every year in Pakistan: report | Pakistan Today". Pakistantoday.com.pk. Retrieved 28 July 2019.
COVID-19: Hindus denied food supplies in Pakistan's Karachi Archived 3 April 2020 at the Wayback Machine, Business Standard, 30 March 2020.
Shafique Khokhar, Coronavirus: Karachi NGO denies food to poor Hindus and Christians, Asia News (Italy), 30 March 2020.
Tanner, Georeen (13 April 2017). "Christian persecution: How many are being killed, where they are being killed". Fox News. Retrieved 9 April 2019.
Gishkori, Zahid (25 March 2014). "95% of worship places put to commercial use: Survey". The Express Tribune. Retrieved 13 October 2017.
"Pakistan Gurdwara honoring Sikh martyr converted into mosque". Sikh Press Association. 27 July 2020.
"The plight of Kashmir – How it all began" – https://www.pragyata.com/mag/the-plight-of-kashmir-how-it-all-began-858
https://www.business-standard.com/article/news-ani/worsening-human-rights-in-pok-gilgit-baltistan-raised-at-un-120030601589_1.html
8月15日、靖国神社の付近でパキスタンのプロパガンダが抗議を非難します!!
"カシミール連帯フォーラムジャパン"(パキスタンのプロパガンダ)が、8月15日13時30分頃にインド大使館の前で路傍デモ抗議すると情報が入っています。私たちは、誤ったパキスタンの議題を広める目的を非難し、すでに国際社会ではパキスタンの行動に拒否しています。
COVID-19真っ只中に「東京の知事が本質的ではない外出を避けるよう」協力を求めて来た時でさえ、自分本位である集まりや組織をすること自体は恥と不注意の行為です。ご存知のように、東京には多数のインド人コミュニティがあり、同じ場所に同じ時間にもっと多くの人数で集まることで、こうした意欲の低い集まりに簡単に対抗できます。私たちは、日本政府によるCOVID-19との戦いを尊重し、COVID-19との戦いを妨げる直接的または間接的な慣行に甘んじることを望みません。
これに加えて、8月15日がインドと日本の社会にとって非常に重要な日であることを思い出し尊重します。インドにとっては、インドの独立記念日であり、インドはシュリラッシュベハリボーズとその後のネタジスバシュチャンドラボースが率いるインド国軍への日本の援助によって達成されました。日本にとっては、第二世界の終わりを思い出す重要な日です。戦争とすべての戦争の殉教者に敬意を表する。 8月15日に数人の日本人や他の国民が靖国神社を訪れ、勇敢な兵士の犠牲と殉教を思い出しているため、特に関係のない靖国神社の近くでの不必要なデモや大量集会は避けなければならない。私たちは日本の責任ある居住者になりたいので、パキスタンのプロパガンダによるそのような集まりを非難しますが、いかなるカウンター集も避けます。
世界を誤って導くことを目的としたこれらのパキスタンのプロパガンダ主義者の議題を理解することが重要です。インド政府は常にすべてのインド市民の向上とグローバルコミュニティに対する責任ある国家の役割を果たすことに焦点を当ててきましたが、パキスタンは深刻な人権侵害とのかかわりで多くの機会に巻き込まれてきました。パキスタンの少数派(ヒンズー教徒、キリスト教徒、シーク教徒、仏教徒など)は、自分たちの信仰を平和的に守っていたとして迫害されていますが、一方でインドはそのような迫害された少数派に門戸を開いています。 1951年の国勢調査によると、非イスラム教徒はパキスタンの人口の14.2%を占め、現在は3.44%に減っています。欧州議会の議員-(1)は、共同暴力や強制改宗を含む衰退の複数の理由を挙げています。 2014年に、NGOは(2)(3)を推定して、毎年少数グループの約1000人の少女が強制的にイスラム教に改宗しているとしています。パキスタンでのCOVID-19パンデミックの最中であっても、カラチの沿岸地域の少数派ヒンズー教徒とキリスト教徒に対する配給が拒否されているという報告が出されました-(4)(5)。
1947年10月にパキスタン軍が領土への部族の侵入を組織化して以来、カシミールの一部(パキスタン占領カシミール-POKとして知られている)はパキスタンの不法な支配下にあります。実際、継続的に服従しているのはPOKの無実の人々です パキスタン当局による迫害への。 また、この地域には、計画された26/11ムンバイのテロ攻撃が行われるまさにその場所である、過激な訓練キャンプがあります。 国連人権高等弁務官事務所(OHCHR)の報告は、パキスタンが管理するカシミールでの重大な人権侵害を明らかにしました。
ギルギットバルチスタンとパキスタンの政治活動家がカシミール(PoK)を占領し、2020年3月6日にジュネーブで開催された第43回国連人権理事会(10)において、悪化する人権状況を引き起こしました。SengeH Sering、Presidentギルギット・バルチスタン研究の関係者は、彼の介入の間に理事会に語った、「パキスタンに占領されたギルギット・バルチスタンの人々は、彼らの資源と文化的アイデンティティに対する反対の猛攻撃に対抗するために拷問、扇動、テロ容疑、そして終身刑に直面し続けている。パキスタン人と中国人の不法入植を奨励する中国パキスタン経済回廊による最悪の人口統計工学」。 「中国主導の大量虐殺により、差し迫った環境破壊により動植物の急速な減少が可能になっている」と彼は付け加えた。センゲは、ラダックの連合領土の一部としてインドの憲法上の市民であるギルギットバルティスタンの人々は、パキスタン軍によって犯されるテロの絶え間ない脅威にさらされていると言いました。ジャンムーカシミールナショナルアワミ党のムハンマドサジャードラジャ大統領は、「パキスタンの占領地では、当局による恣意的な逮捕、違法な拘留、強制失踪が続いている」と評議会に語った。
国連は、パキスタンによるギルギットバルチスタンの継続的な占領は、インドとパキスタンのための国連委員会(UNCIP)による1949年4月28日の決議に違反していると見なしています。パキスタン政府はパキスタン軍の撤去に関する部分を受け入れなかったので、国民投票は実施できなかった(11)。
参照:
欧州議会のメンバー。 「パキスタンの宗教的マイノリティ」(PDF)。 2019年6月4日取得。
グローバル人権擁護。 「人権レポート2019」(PDF)。 2019年6月4日取得。
「パキスタンでは毎年1,000人のクリスチャン、ヒンドゥー教の少女がイスラム教への改宗を余儀なくされています:レポート|パキスタンの今日」。 Pakistantoday.com.pk。 2019年7月28日取得。
COVID-19:2020年4月3日、ビジネス標準の2020年3月30日、Wayback Machineで、ヒンドゥー教徒が2020年4月3日にパキスタンのカラチでアーカイブされた食品の供給を拒否しました。
Shafique Khokhar、コロナウイルス:カラチNGOが貧しいヒンズー教徒とキリスト教徒に食物を与えない、アジアニュース(イタリア)、2020年3月30日。
タナー、Georeen(2017年4月13日)。 「クリスチャン迫害:何人が殺され、どこで殺されたか」。フォックス・ニュース。 2019年4月9日取得。
Gishkori、Zahid(2014年3月25日)。 「商用利用されている礼拝所の95%:調査」。エクスプレストリビューン。 2017年10月13日取得。
「モスクに変換されたシーク教徒の殉教者を称えるパキスタングルドワラ」。シーク記者会。 2020年7月27日。
「カシミールの窮状-すべての始まり-https://www.pragyata.com/mag/the-plight-of-kashmir-how-it-all-began-858
https://www.business-standard.com/article/news-ani/worsening-human-rights-in-pok-gilgit-baltistan-raised-at-un-120030601589_1.html
DISCLAIMER: The author is solely responsible for the views expressed in this article. The author carries the responsibility for citing and/or licensing of images utilized within the text.