Congress and their break india naxal agenda.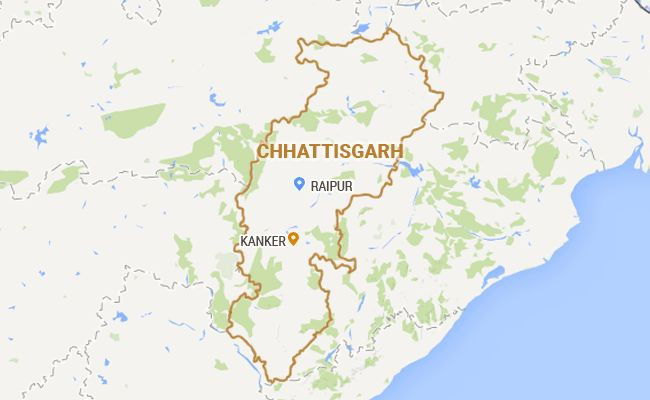 The Congress government in Chhattisgarh has been consistently talking about acting against the Maoists, but the fact is it's silence during the current large gathering of the terrorists after many years has put a question mark on their intent.
According to reports, a large meeting of the top leaders of the Maoists and Naxalites was going on in July in the interiors of Bastar but the government is playing deaf.
There has been a spurt in the activities of the Maoists in Bastar district of Chhattisgarh after the Congress government returned to power in the state.
On 25 May 2013, Naxalite insurgents of the CPI(M) attacked a convoy of Indian National Congress leaders in the Darbha Valley in the Sukma district of Chhattisgarh, killing about 25 major leaders of the party.
It is suspected that the Maoists are planning for a major terror strike in the country. Top Maoist terrorists like Kattakam Sudarshan,(prize money of 1cr. on his head), Kosa alias Satyanarayana Reddy, Devji alias Tippari Tirupati, Akki Raju alias Ram Krishna, Chandranna alias Pullari Prasad, Ganesh Uike aka Gajal Ravi(prize money of 40 lakh each) on their heads are part of this meet.
Death of Maoist terrorist leader Rawalu Srinivas alias Ramanna 6 months ago has created a void in the top leadership of the organisation (he had 1.5 cr as the prize money).
Earlier in the month of June, Maoists held a meeting of more than 10,000 villagers in the border areas of ​​Bijapur in Sukma district. Maoists also raised money for themselves during the so-called meeting.
Even during this meet, the government in Chhattisgarh did not take any action. They neither tried to stop the Maoists' meet with the villagers, nor is it trying to stop the ongoing meeting of the top Maoist terrorist leaders. This begs a question as to why is Bhupesh Baghel going soft on the Maoist terrorists?
After forming the government in the state, they are accused of supporting the Maoists and Naxalites. Even the central leadership of the Congress Party is accused of sympathizing with the Urban Naxalites and the Maoists.
Connect the dots. THEY'RE PRO MAOIST AND NAXALITES.
DISCLAIMER: The author is solely responsible for the views expressed in this article. The author carries the responsibility for citing and/or licensing of images utilized within the text.