Cow Slaughtering in Hindu India and Article 48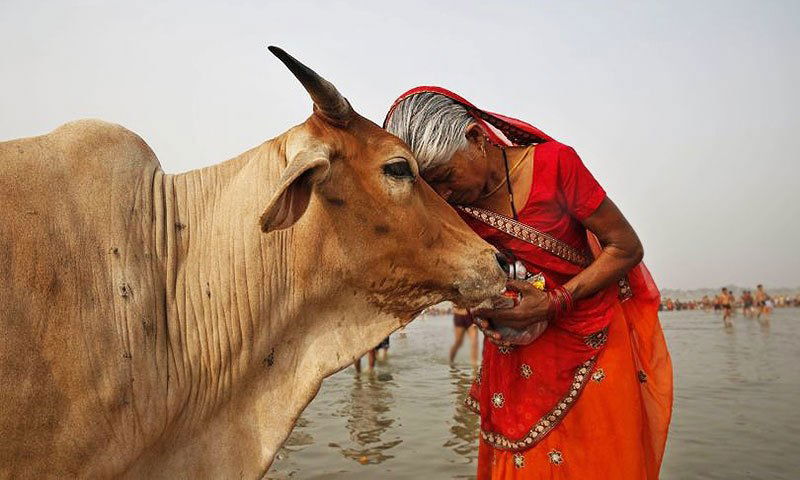 The debate of cow slaughter has started again during the Modi's administration. Uttar Pradesh, the most populous state in India passed an ordinance (executive order in absence of legislative session) to tighten loopholes of existing cow slaughtering law. To protect cows and prevent their slaughter, the Uttar Pradesh government on Tuesday approved an ordinance, providing a maximum rigorous imprisonment of 10 years and a fine up to Rs 5 lakh. For the first offence, a person can be given a rigorous punishment of one to seven years with a fine ranging from Rs (Rupees) 1 lakh (1 Lakh = 100,000) to Rs 3 lakh. For the second offense, the person can be given a 10-year rigorous imprisonment with a fine up to Rs 5 lakh. This ordinance has got an immense response from the public and importance as the law specifically protect cow.
Article 48 and cow slaughtering
Cow is revered as a holy animal as per Hindus. India being a majority Hindu nation have adopted certain provisions in the constitution drafted by the committee. Constitution of India is the largest written document approved on Earth. Non-Indian religions, like Abrahamic religions do not consider cow as religious but prefer cow as nutrition diet.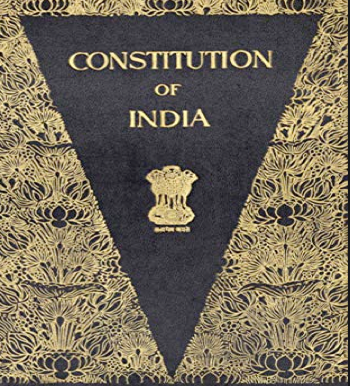 Constitution of India , under Article 48 precisely discusses about cow slaughter "Organization of agriculture and animal husbandry", which reads: "The State shall endeavor to organize agriculture and animal husbandry on modern and scientific lines and shall, in particular, take steps for preserving and improving the breeds, and prohibiting the slaughter, of cows and calves and other milch and drought cattle." Although the description in the constitution is not a fundamental right but a Directive principle which means that these are ideals that has to be taken into cognizance when framing a policy. Constitution draft committee had an intense debate on this article 48 that also contradicts with article 47 "The State shall regard the raising of the level of nutrition and the standard of living of its people and the improvement of public health as among its primary duties.". Despite the fact that article 48 clearly allows to protect cow slaughtering, the then Prime Minister Nehru vehemently opposed to pass a private member bill to ban cow slaughtering in the parliament. However, every State can define the cow slaughtering law based on the Government's policy.
Lawsuits against Article 48
Cow/bull/buffalo slaughtering is banned in Gujarat, Rajasthan, Delhi, Haryana, Himachal Pradesh, Maharashtra and Punjab, while slaughtering of Bulls and Bullocks are allowed in rest of India. But Slaughtering of Cows are allowed in North-East India and Kerala. Since 1958, there are multiple lawsuits filed in Supreme court of India to challenge the cow slaughtering law enacted in parliament as per article 47 and 48 but Supreme Court upheld the article 48 and rejected the claims but ruled that, the complete ban is not permissible under economic conditions. A similar lawsuit which is interesting one filed at Bombay High Court in 2016 regarding the ban on consumption of Beef. Citing article 21 the litigants vehemently argued about right to life which is guaranteed as per the article also contradicts article 48. However, the court ruled in favor of litigants but upheld the article 48.
1966 Hindu Massacre
Since 1950, Prime Minister Nehru rejected many private member bills that oppose the cow slaughtering in the parliament. Prime Minister Indira Gandhi during her election promise to Hindus in 1966 called for a ban on cow slaughter but failed to bring a draft after elected which angered the Hindu groups and planned to stage a peaceful protest near the parliament on Nov 7th, 1966 but was suppressed by firing bullets on protesters. As many as 5000 Hindu men and women were massacred by the Police as per direct order from Prime Minister Mrs. Gandhi. After the incident, dead Hindus were loaded into trucks just like animals and were taken to outskirts of Delhi and burnt them without even verifying the Hindu people are in fact dead. This dastardly act has angered Shankracharya Niranjandev Tirth, Swami Hariharananda Ji, widely known as Karpatriji Maharaj and Mahatma Ramchandra Veer went to observing fast unto death for the brutal killing of sadhus and Gau-bhakt (Cow) devotees in Delhi. However, YB Chavan, then Home Minister of India, went to the saints and asked them to withdraw the fasting and promised to bring anti cow slaughter law. Although Government promised to take steps on drafting the law another time, but it never happened due to vote bank politics and to satisfy Muslims of India. The massacre was never highlighted nor given importance under congress government as the lives of 5000 Hindus were treated worse than dead animals.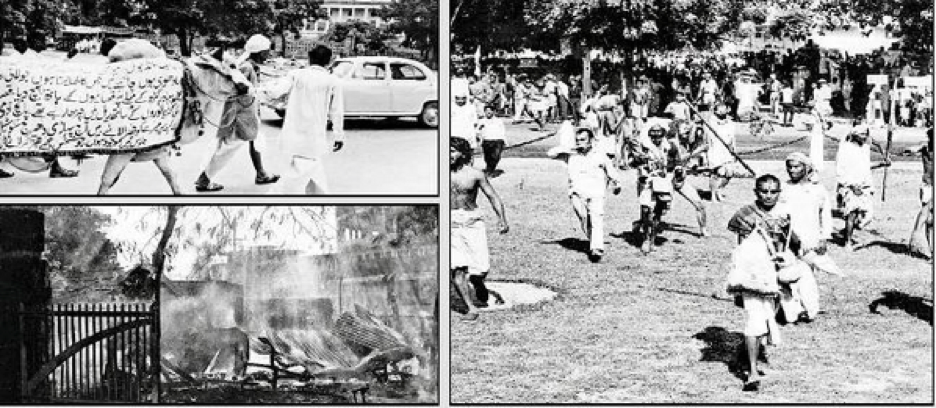 Protection of Cows and livestock cattle under Modi Government:
In 2017, Government of India had amended Prevention of Cruelty to Animals Act of 1966 in the parliament and passed by lower house. As per the amended act, a ban has been imposed on the sale and purchase of livestock from the market of animals by an inclusion and notifying of strict rules. In specific, Camels. Bullocks, cows, bulls, buffaloes, steers, calves and heifers are covered under the definition of Cattle as per notification. [Rule 2(e)]. This had sparked a controversy among left ruled states. In Kerala, the youth congress leader Rajil Makutty along with his followers slaughtered a calf in public and tasted the beef curry. There was a widespread condemnation of the incident, but Mr. Makutty was given the high preference in 2019 General elections.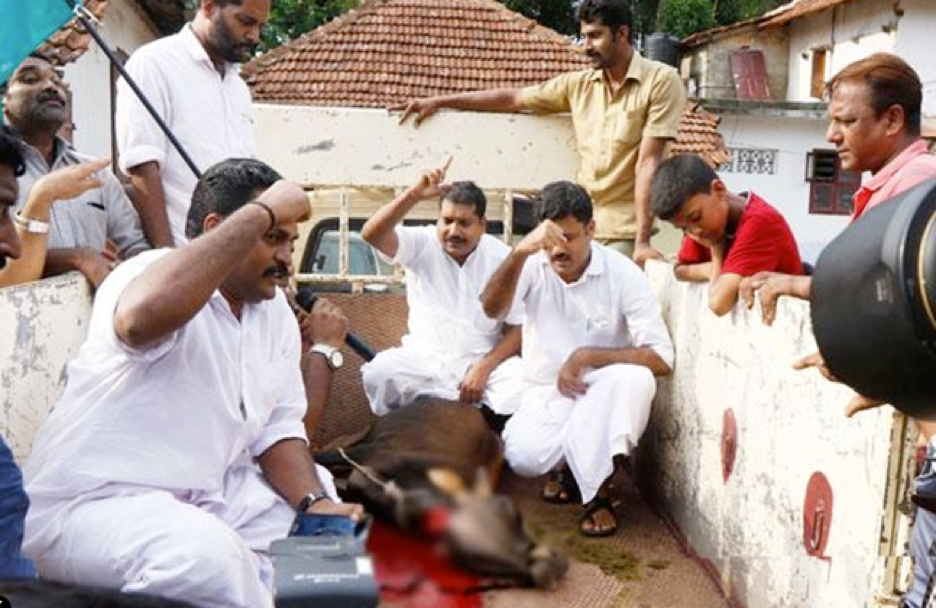 The left organizations and popular celebrities of Mainstream Media accused Government of suppressing right to eat. This beef episode had become a main page editorial on western media. However, Government defended that Cruelty on healthy animals cannot be ignored. While Left organizations demand right to eat, Hindus demand dignity to practice religion given by constitution under article 48 to ban cow slaughtering. Apart from this, left organizations demand beef as staple food for minorities, but undermine the beliefs of Hindus. Soon after the Ordinance passed by Uttar Pradesh Government, a cow's throat was cut in heinous way and left it die. Not just this, but cows were offered food that has explosives. So, in a (sick)ular nation there is no respect to the beliefs of Hindus.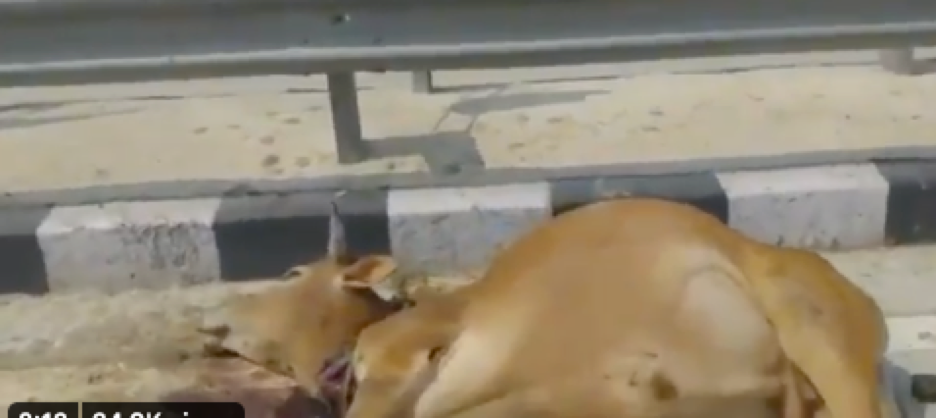 Uttar Pradesh cow slaughter law
On June 10th, 2020, State of Uttar Pradesh cleared a cabinet draft and passed an ordinance to amend Prevention of Cow Slaughter act of 1955 and included several provisions to strengthen the law as some loopholes made cow slaughter much easier. Cabinet note describe "state's economy depends on agriculture, cow and other cattle play a very important role in its economic and social structure. Preventing illegal transportation of cows and other bovines from the state will help it realize the dream of white revolution and promote agriculture in the cities and rural areas, the cabinet stressed". Thus, one more state have joined to ban cow slaughter after 72 years of Independence. It is important to note that Article 48 of Indian constitution should be adhered.
DISCLAIMER: The author is solely responsible for the views expressed in this article. The author carries the responsibility for citing and/or licensing of images utilized within the text.