Dalit Girl Raped by SFI Leaders for 10 years : 139 SFI workers raped her 5000 times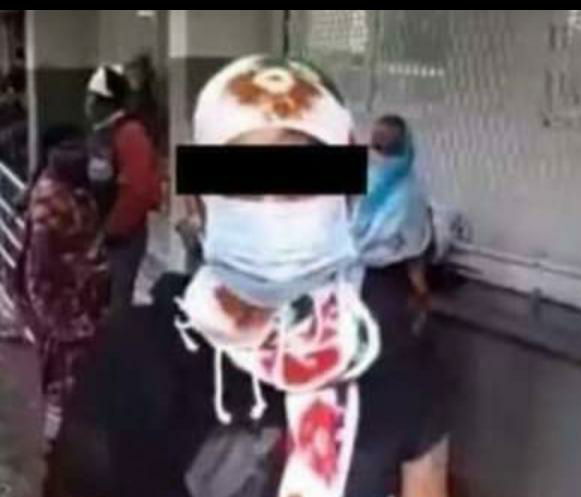 names include leaders of a left-wing student union, doctors, jewellers, media and Film industry people
A helpless dalit woman was targeted, tricked and raped and tortured by 139 men over last several years.
A 25-year-old woman in Telangana's Hyderabad has leveled shocking allegations of sexual exploitation against nearly 150 persons over several years.
According to the Panjagutta Police, among those accused are family members of her former husband, student union leaders, people from the film industry, among others.
The case, booked at the Panjagutta police station on Thursday, includes names of people mentioned as leaders of a Left student union, doctors, jewelers, media and film industry operatives, acquaintances of relatives, and some even from places like Bengaluru and the USA.
Some of the accused are cited as "NAME NO IDEA" in the First Information Report.
She suffered cigar burns and SFI activists blackmailed her using her photos in compromising positions that were taken against her will. She had to terminate her unwanted pregnancy which led to her steep health deterioration.
The complaint filed by the victim on 22 August 2020 at the Panjagutta Police Station mentions repeated and prolonged sexual exploitation by 139 people, including Members of SFI.
In her complaint, the woman, stated as unemployed, said that she was married off to one man from Miryalaguda in June 2009 and the ordeal began with sexual harassment and physical assault by her husband's family members. She took a divorce from him in December 2010 and joined a college for further studies.
Thereafter, she was raped and gang-raped around 5,000 times by several men, and was videographed in objectionable positions to be used as pornographic content, the woman said. She has described several such deplorable acts in the FIR, including abuse in the name of caste.
The woman also said that the men had tortured and threatened to kill her in different ways like pouring acid and petrol on her. "They run an online sex racket. Many girls are victims of their heinous acts like me."
She was forced to abort pregnancy several times, was drugged, forced to dance nude. She was also attacked with cigarettes on her body. The woman said that the men had tortured her and threatened to kill her using different methods like pouring acid on her and burning her with petrol. She has alleged the men run an online sex racket, and there are many other girls who are victims of their crimes.
In the complaint, the woman has named several people as the culprits. The names include leaders of a left-wing student union, doctors, jewellers, media and movie industry personnel,
acquaintances of relatives. She said that some people came from different places like Bengaluru and even the USA. She has mentioned that there were some women also who had assaulted her.
DISCLAIMER: The author is solely responsible for the views expressed in this article. The author carries the responsibility for citing and/or licensing of images utilized within the text.