Delhi: CBI raids Dy CM Manish Sisodia's residence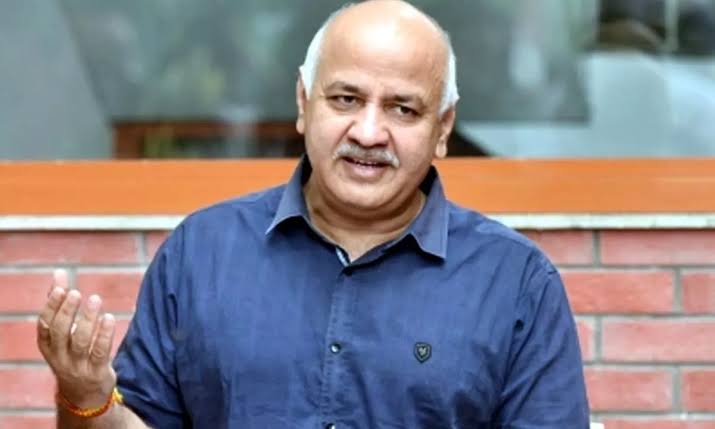 In connection with a case filed against Manish Sisodia and several top excise officers in the capital over alleged corruption in the implementation of the recently withdrawn liquor policy by the Aam Aadmi Party government, the CBI conducted raids at the home of Delhi's deputy chief minister Manish Sisodia on Friday.
According to reports, CBI sources suggest that Sisodia's property was one of 21 places being searched nationwide. Meanwhile, residences of three senior excise officers in Delhi were also raided. The CBI also inspected locations connected to former Deputy Excise Commissioner Anand Tiwari and former Delhi Excise Commissioner Arava Gopi Krishna.
Sisodia reacted on the incident saying, "CBI has come. I welcome them. We are steadfastly honest. Building the future of lakhs of children. It is unfortunate that those who do work in the country are harassed like this. That is why our country has not become number 1 until today."
Delhi CM Arvind Kejriwal reacted, "Delhi's model of education and health are being discussed all over the world. They want to stop it. That is why they are raiding and arresting our Education and Health ministers. In the past 75 years, whoever tried to do work was stopped. That is why India has been left behind. We will not let Delhi's good work stop." He added in his tweet, "On a day when America's top newspaper,  NYT, praises the Delhi model of Education, and prints the picture of Sisodia, the same day the Centre sends CBI to his house. We welcome the CBI, we will cooperate fully. Raids were conducted earlier too – they found nothing then and they will find nothing now."
The incident occured less than a month after Delhi L-G Vinay Kumar Saxena suggested a CBI investigation into the Delhi Excise Policy 2021–2022, placing Sisodia, who oversees the excise department, squarely in the crosshairs. In response, the Delhi government declared on July 30 that it was rescinding the new regulation.
The LG's suggestions had been made in response to a report on the subject that Delhi Chief Secretary Naresh Kumar had provided. The report, which according to officials was submitted on July 8, accuses Sisodia of giving liquor vend licensees improper perks in place of "kickbacks" and "commissions," and of using the money for the most recent elections in Punjab.
DISCLAIMER: The author is solely responsible for the views expressed in this article. The author carries the responsibility for citing and/or licensing of images utilized within the text.