Delhi Police Arrests Self-Professed Climate Activist Disha Ravi In Greta's Riot Inciting "Tool Kit" Case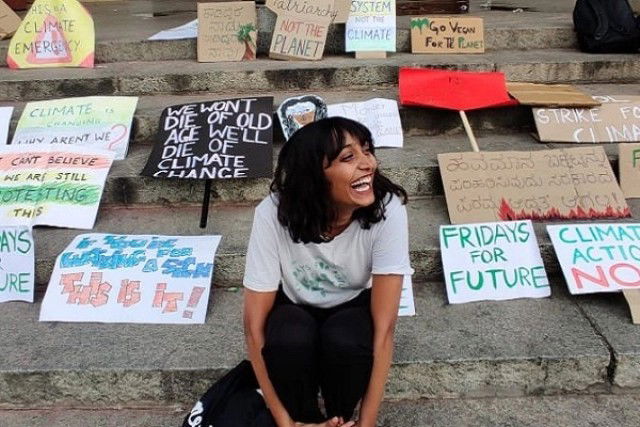 Delhi Police's Special cell on Sunday, February 14, 2021, has arrested a 21-year-old self-professed climate activist from Bengaluru in the Greta Thunberg "Tool Kit" case, which was a veritable guideline to defame India, undermine its sovereignty and promote anarchy in India.
The police has arrested Disha Ravi, a co-founder of "Fridays for Future", the police states that the toolkit was edited by her and sent ahead.
Delhi Police had earlier filed a FIR against the makers of Tool Kit, inadvertently posted by Greta Thunberg on social media, which was immediately deleted by her, and sought Google's help to trace the IP address of the authors who uploaded the tool kit designed to internationally sensationalize and defame the Indian government under the garb of farmers protests.
The Delhi Police had written letter to the internet search engine giant to get the IP address or the location from where the toolkit was made and uploaded on the social media platform, as per a reported by the ANI. 
Greta Thunberg, a juvenile school dropout Swedish overhyped climate activist had unwittingly shared the toolkit on Twitter. Her "Tool Kit" had evoked a huge outrage by nationalist Indian netizens.
The tool kit was designed for a concerted global conspiracy to defame India and its legitimately enacted laws, which coincided with paid tweets by international pop star Rihanna and porn star Mia Khalifa on the farmers' protests. This international sensationalism by spreading fake information and half truths about the new Farm Laws was strongly criticized by the Indian government.
The Delhi Police had on Thursday registered an FIR against Thunberg for her tweets on the farmers protests, which tried to propagate provocative lies like Government of India is committing genocide of farmers in India for favouring corporatization of farming.
News input: Zee News, ANI and tweets by Legal Rights Observatory. Image sourced from Swarajya
DISCLAIMER: The author is solely responsible for the views expressed in this article. The author carries the responsibility for citing and/or licensing of images utilized within the text.