Did Tamil Nadu local body elections show why Nawabzade was afraid of K. Annamalai.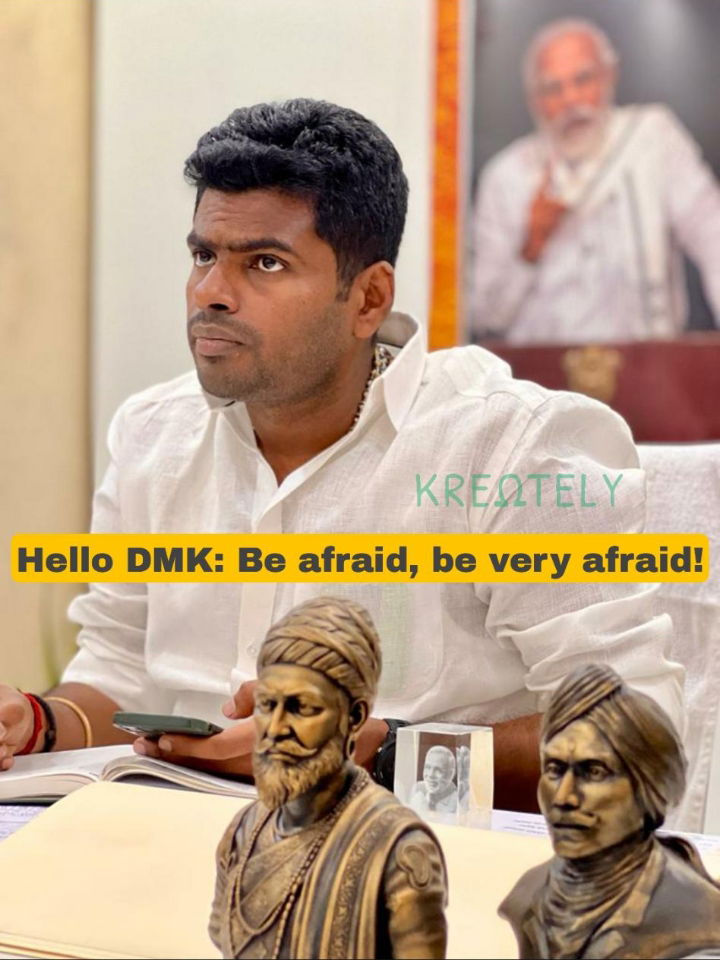 Few days ago the fear of BJP leader and ex ips officer K. Annamalai was witnessed in the speech which Rahul Gandhi delivered in the Lok Sabha. But the results of local body elections in Tamil Nadu presented an accurate reason why there was a connotation of fear inside Nawabzade's speach.
The speech of Nawabzade Rahul Gandhi at the Lok Sabha clearly showed the fear of BJP Tamilnadu President K Annamalai inside anti-hindu political parties in Tamil Nadu. Rahul Gandhi back then went up to hit Bhartiya Janata Party that they will never be able to politically conquer Tamil Nadu but the question rises why Rahul Gandhi and other dhumeel political parties are so desperate about the politics of Tamil Nadu. Is this because of the rising stature of K. Annamalai.
After the senseless speech of Rahul Gandhi, the hope of Bharat, the hope of Tamil Nadu, the hope of Bhartiya Janta Party wrote a thread of tweets where he toop upon Rahul Gandhi for underestimating BJP. K Annamalai wrote a bold statement "We are as usual amused by Shri RahulGandhi ji's sudden outburst in Parliament today.In his incoherent monologue, he mentioned 'BJP TamilNadu can never come to power in Tamil Nadu'.
And by the grace of Mahadev and determined efforts of K. Annamalai proved what he spoke. BJP Tamilnadu made huge gains in the local body elections whose results are declared on 22nd of February. BJP emerged as the third largest party in Tamil Nadu and second largest party in Chennai. BJP extended its vote bank to a significant extent. The credit goes to K. Annamalai and other hard working karyakartas of BJP. BJP soon will be waving it's saffron flag in Tamil Nadu by the grace of Mahadev.
DISCLAIMER: The author is solely responsible for the views expressed in this article. The author carries the responsibility for citing and/or licensing of images utilized within the text.