DMK Goons Threaten And Brow Beat An Old Man In Chennai For Asking Them To Stop Abusing Hindus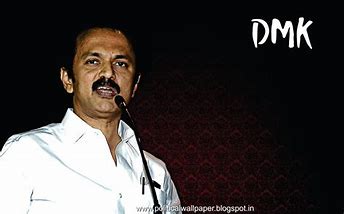 The DMK party's historical hatred and aversion for anything related to Hinduism, Hindu gods and Goddesses is a well established fact. The DMK tries to whitewash its hatred for Hinduism and being an anti-Hindu party by trying to call themselves atheists, which is quite untrue as closeness of DMK's leadership right from the days of M Karunanidhi to the Christian evangelist mafia in Tamil Nadu is an open secret.
A recent video surfaced showing the DMK goons intimidating an old man in the Choolaimedu area of Chennai. The old man had asked the DMK party-men why does the party abuse Hindu Gods and indulge in anti-Hinduism. He also asked them how do they expect Hindus to vote for such anti-Hindu parties.
The DMK goons flew into a rage hearing this and threatened the old man by almost assaulting him but for the intervention by a few more by-standers who came in between and rescued the old man.
In another video recorded about the same incident and displayed in Commune magazine, the same DMK goons can be seen trying to extort 5000 rupees as fine from the old man as the old man had according to them committed a crime by canvassing against the DMK in that locality.
The DMK goons threatened the old man physically and surrounded him using aggressive body language in a bid to beat him up for campaigning against the DMK in the Choolaimedu area of Chennai.
The old man insisted that why should Hindus vote for an anti-Hindu party like DMK. Just airing his views on the party and canvasing against them is considered a crime by the DMK goons who are a law unto themselves.
This is the situation not in a remote area of Tamil Nadu, but in the heart of Chennai. Imagine the clout and rule of brute goondaism of the DMK in the streets of Tamil Nadu even when they are not in power in the state. The nationalists Indian electorate of the state should keep this in mind before they cast their votes in the ensuing elections for the state assembly.
DISCLAIMER: The author is solely responsible for the views expressed in this article. The author carries the responsibility for citing and/or licensing of images utilized within the text.