Exposing The China's "DEBT TRAP" Theory – Part 2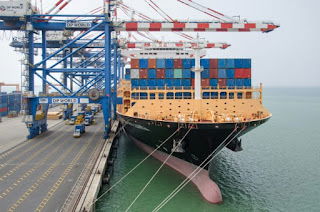 Part 1 – Exposing The China's "DEBT TRAP" Theory – Part 1
Benevolent China in Africa
The other side of the debt-trap myth involves debtor countries such as Kenya, Zambia, and Malaysia.
In the past nine years, China has successively signed 200 cooperation documents for the joint construction of the BRI, Digital Silk Road and Health Silk Road programs with 138 countries and 30 international organizations.
In Indonesia, the Jakarta-Bandung High-speed Railway is a landmark project of BRI. Bangladesh is receiving nearly $ 42.5 billion from China, which is more than 10 times the money any country has invested there, be it Japan (3.21 billion) or India (3.95 billion).
The rate of interest on Chinese loans is a mere 12% which is lower than India (18.5%) or Japan (14.5%). The starting period of repayment can be as late as 18 months and delays of up to 18 months can be permitted due to financial stress, and China has given such breathers to nine African countries.
Contrary to the western campaign, Chinese banks are willing to restructure the terms of existing loans and have never seized an asset from any country.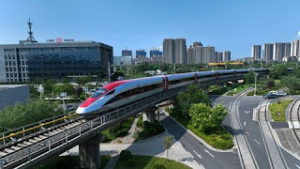 Thus, in a study, Sweden-based researcher Hussein Askary, the West Asia coordinator for the Schiller Institute, found that the 'debt trap' accusation against China is a deliberate attempt to undermine the BRI.
Askary argues that countries have invested the loans from China into building infrastructures like roads, ports, railways, hospitals and schools that boost productivity and increase the repayment capacity, whereas the loans from Western financial institutions are normally used to cover trade and fiscal deficit with high-interest rates.
In countries like Sri Lanka, there's a massive investment by the U. S., not in infrastructure, but in political groups to move them into the so-called Indo-Pacific Strategy.
Another study, released recently by British charity Debt Justice, has revealed that the West, instead of China, is to be blamed for the African debt crisis.
The study shows that African governments owe three times more debt to Western banks, asset managers and oil traders than to China, and are charged double the interest.
Debt Justice's analysis of World Bank data of 49 African governments showed that up to the end of 2020, nearly 75 per cent of their total $696 billion external debt is owed to non-Chinese private creditors and multilateral institutions.
Over the next seven years, 35 per cent of African governments' external debt service will be due to non-Chinese private lenders. For the 24 countries with the highest debt burden, their median average of debt payments by creditor grouping is 32 per cent to non-Chinese private lenders.
Another study by the Center on Global Energy Policy at Columbia University and the University of Oxford, published in June 2022, debunked the China debt trap narrative. The report says most of the debt in Africa is due to private Western holders. The China debt trap narrative in Africa is a construct of US-China strategic rivalry more than a reflection of ground realities.
Capital, in the form of debt repayments, thus continues to flow from Africa to Europe and North America. The report cited confidential estimates of international financial institutions (IFIs) that showed sub-Saharan Africa's government debts to Chinese entities at the end of 2019 totalled around US$78 billion. This was about just 8 per cent of the region's total debt of US$954 billion and 18 per cent of Africa's external debt.
Roughly half of Africa's public debt was domestically issued, and the other half was owed to external actors. Of the latter, one-third was owed to bilateral official partners, one-third to international financial institutions and one-third in the form of Eurobonds denominated in a currency other than that of the issuing state. Of the bilateral debt, about half was owed to China.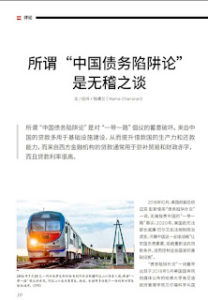 The Global Development Policy Center at Boston University and the China Africa Research Initiative at Johns Hopkins University estimate that Beijing has lent about US$150 billion to African countries since 2000, mostly through the China Eximbank (60 per cent) and the China Development Bank (25 per cent), suggesting that about US$75 billion has been paid off already.
The data revealed that Chinese lending, rather than driving a continentwide expansion of debt, was concentrated in five countries: Angola, Ethiopia, Kenya, Nigeria and Zambia.
Thus, China is helping hundreds of underdeveloped countries by jointly investing with the local companies in building the infrastructure with shared risk and profit in the best interest of the citizens of that country.
For instance, to develop its Doraleh Container Terminal, Djibouti borrowed $268 million from seven banks at 9 per cent over nine years. By comparison, its first Chinese loan was $620 million over 20 years at 2.85 per cent, and it came with a seven-year grace period.
The money that various countries owe to China is negligible, compared to what they owe to others.
Most African countries owe far more to other countries and the IMF than they do to China. Southeast Asian countries owe Japan just under $300 billion for infrastructure projects while they owe China about half of what they owe Japan, less than $150 billion. Pakistan owes China about $20 billion while it owes other countries and the IMF $100 billion.
According to Zimbabwe-based The Herald's report, reporters from the Daily found that private media journalists are being trained by an outfit called Information for Development Trust (IDT), which poses as an independent investigative journalism centre, with funding from the U.S. Embassy at Harare.
Through the Embassy, local journalists were sponsored to smear China's investments as engaging in malpractices and violations of human rights. The U.S. Senate has passed an act named Strategic Competition Act of 2021 which authorized the "Countering Chinese Influence Fund."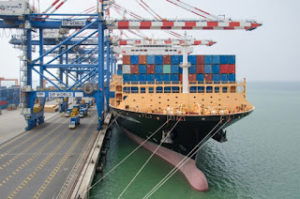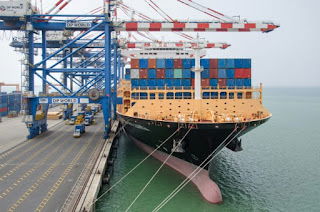 A total of $300 million for each fiscal year from 2022 to 2026 will be appropriated to counter the "malign influence of the Chinese Communist Party," according to the Act. The Act states the need to support and train local media and journalists to investigate the BRI.
DISCLAIMER: The author is solely responsible for the views expressed in this article. The author carries the responsibility for citing and/or licensing of images utilized within the text.