FARM REFORM BILLS (ACTS) 2020 – HOW THESE ARE GAME CHANGERS ?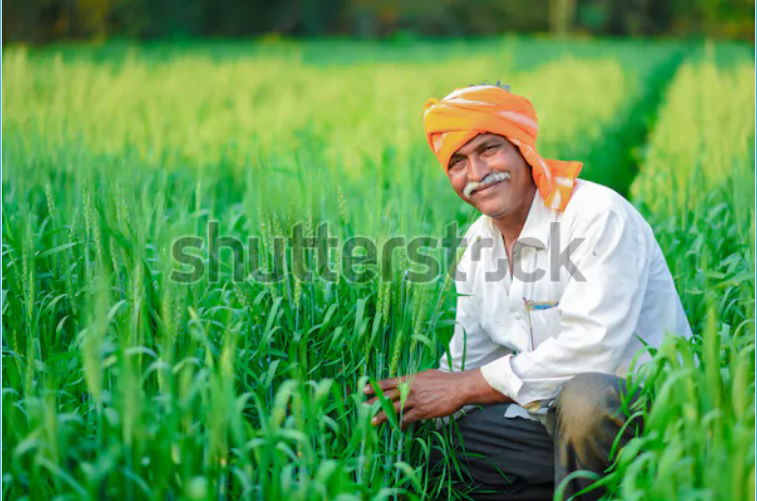 The Government of India in its Monsoon session in the Parliament passed three key bills in the Lok Sabha on the 17th September 2020, two in the Rajya Sabha on 20th September 2020, one on 22nd September 2020 respectively. These include:     1) THE FARMERS' PRODUCE TRADE AND COMMERCE (PROMOTION AND FACILITATION) BILL, 2020;  2) THE FARMERS (EMPOWERMENT AND PROTECTION) AGREEMENT ON PRICE ASSURANCE AND FARM SERVICES BILL, 2020; 3) THE ESSENTIAL COMMODITIES (AMENDMENT) BILL, 2020. The first two seeks to replace the Ordinances by the same name tabled in June '20 during the course of the Pandemic.
Here, the salient points in the Bills which demonstrate how the bills are actually pro-farmer shall be discussed, besides the merits and far-reaching consequences and end with words of caution and conclusion.
As regards the first premise are hereby listed all the relevant points and sections which establishes that the bills are pro-farmer viz.,
1) THE FARMERS' PRODUCE TRADE AND COMMERCE (PROMOTION AND FACILITATION) BILL, 2020
Trade area demarcated (Clause 2 (m)): This clause makes clear demarcation / distinction in areas for production, collection and aggregation under this Act while keep all other areas under control of States separate like principle boundaries of market yards, sub-market yards and market sub-yards.
Freeing trade and commerce under this Act from State taxes (Clause 6): By this Clause, the Act prevents levying of market fee, cess or levy by any other name on any farmer / trader / electronic trading and transaction platform for trade and commerce in schedules farmers' produce in a trade area.
Price Information and Market Intelligence System (Clause 7(1)): The Act calls for the development of a Price Information and Market Intelligence System for farmers' produce and for dissemination of concerned information.
Dispute Redressal System (Clause 8(1)): The Act provides for a Dispute Resolution mechanism via a Conciliation Board under a Sub-Divisional Magistrate.
Grievance Redressal System (Clause 8(8)): Grievance (under the Sub-Divisional Magistrate) redressal is addressed in the Act via an Appellate Authority (Collector / Additional Collector nominated by the Collector)
Authority for Overseeing Breach (Clause 9(1)): Any breach of the procedures, norms, manner of registration and code of conduct or any breach of the guidelines for fair trade practices by the electronic trading and transaction platform is addressed by the Agriculture Marketing Adviser, Directorate of Marketing and Inspection, Government of India or an officer of the State Government to whom such powers are delegated by the Central Government.
2) THE FARMERS (EMPOWERMENT AND PROTECTION) AGREEMENT ON PRICE ASSURANCE AND FARM SERVICES BILL, 2020
Freedom to enter into Written Contract Agreements by the Farmer with the Sponsor (Clause 3 (1)) : The bills provides the farmer rights to directly enter into a farming agreement in respect of any farming produce with its Sponsor and the responsibility for compliance of the legal requirement for providing such farm services lie with the Sponsor. This clearly shifts the balance of power equation towards the farmer giving it more control over its produce as to whom to sell and at what price.
Tenure of Agreement specified (Clause 3(3)) : The bill allows farmers fixed tenure of engagement with from one crop season or one production cycle of livestock, to a maximum period of five years. Unless the production cycle may go beyond five years, in which case, the maximum period of farming agreement is based on mutually agreement.
Facilitation of Written Farming Agreements by Central Government (Clause 3(4)): Under this Clause, the Central Government to issue guidelines along with model farming agreements for purpose of facilitating farmers from time to time.
Parameters for Contract Agreement to be predecided and agreed between parties (Clause 4(1)): Condition for performance of farming agreement like mutually acceptable quality, grade, standards (to be assayed by third party auditors for impartiality and fairness) of farming produce, those compatible with agronomic practices, agro-climate (formulated by any agency authorized by State / Central Government) and other factors, quality, grade and standards for pesticide residue, food safety standards, good farming practices and labour and social development standards can be adopted / incorporated in the farming agreement.
Pricing of Farm Produce in Farming Agreement (Clause 5): Same to be determined and the agreement has to explicitly provide for : a) a guaranteed price to be paid for the produce and b) any additional amount over and above the guaranteed price, including bonus or premium. Price reference as to the latter may be linked to the prevailing prices in specified APMC yard or electronic trading and transaction platform or any other suitable benchmark prices and methodology for arriving to form part of Farming Agreement
Onus of taking delivery with Sponsor (Clause 6 (1)) : The bill enjoins upon the Sponsor to take delivery of purchased farming produce within agreed time and also it is Sponsor responsibility to ensure preparedness of taking such delivery. Thus the bill absolves the farmer of any responsibility towards delivery making the Sponsor responsibility paramount.
Onus of checking quality with Sponsor (Clause 6 (2)) : The bill enjoins upon the Sponsor to check quality or any other feature of delivery of produce in a farming agreement otherwise, the inspection to be deemed to have taken place and cant revoke the contract on such ground.
Price protection to Farmers (Clause 6 (3)): This clearly states that in respect to farming agreements relating to seed production, payment upto two-third of agreed amount at time of delivery and remaining amount after due certification but no later than thirty days of delivery. In all other cases, make payment of agreed amount at time of accepting the delivery of farming produce along with issue of sales receipt.
Exemptions from Application of State Act (Clause 7 (1)): A farming agreement entered into in respect of farming produce under this Act, to be exempt from application of State Act as also control orders or stock limits under the Essential Commodities Act, 1955
Not to apply to sale, lease, mortgage of Immovable Assets (Clause 8): Farming agreements cannot be entered for the purpose of sale, lease, mortgage of land or premises of the farmer, raising permanent structure on the land or premises of the farmer thus protecting the farmer and his/her land and premises.
Risk mitigation to farmer (Clause 9) : This is by linking a farming agreement with insurance or credit instrument under any scheme of the Central Government or the State Government or any financial service provider to ensure risk mitigation and flow of credit to farmer or Sponsor or both.
Allows Aggregator (Clause 10): Under this clause, an aggregator (any person, including a Farmer Producer Organisation, who acts as an intermediary between a farmer or a group of farmers and a Sponsor) to enter into a Farming Agreement
Termination of Farming Agreement (Clause 11): The parties to the farming agreement can alter or terminate the agreement by mutual consent at any time for a reasonable cause.
Dispute Redressal System (Clauses 13): Similar to the Farmer's Produce Trade and Commerce Bill.
Grievance Redressal System (Clause 14): Similar to the Farmer's Produce Trade and Commerce Bill.
Complete Protection to Farmers' Land (Clause 15): Irrespective of how disputes, grievances are redressed, pursuant any order under the Dispute Redressal Mechanism, there can be no lien or charge on the agricultural land of the farmer.
3) THE ESSENTIAL COMMODITIES (AMENDMENT) BILL, 2020
Supply Regulation amended (Clause 2 1(A) (a)) : The supply of foodstuffs like cereals, pulses, potato, onions, edible oilseeds and oils, may be regulated by Central Government only under extraordinary circumstances like wars, famine, extraordinary price rise and natural calamity of grave nature;
Amendment in Stock Limit provision (Section 2 1(A) (b)): Action on imposing stock limit on price rise of any agricultural produce may be issued under exceptional circumstances related to price rise defined in the Act. Such order shall not apply to a processor or value chain participant (a set of participants, from production of any agricultural produce in the field to final consumption, involving processing, packaging, storage, transport and distribution, where at each stage value is added to the product'). Also, the Public Distribution System or the Targeted Public Distribution System to be excluded from the applicability of this subsection.
MERITS OF ALL THREE BILLS (SOON TO BE ACTS) PUT TOGETHER
The Acts avoids mentioning "Agriculture" (in title) which is a State subject and instead mentions "Trade and Commerce" which is a Concurrent (both Centre and State) Subjects under the Constitution. This appropriate wording in the title burying any opposition harangue that the Federal Structure of the Constitution has been compromised also saves it from possible legal scrutiny by the Courts in future.
Separation of Trade area (1 i) under Farmers' Produce (Trade & Commerce) bill 2020 has been done to break the monopoly of the States over farming and thereby allow State market yards to become more competitive over time.
Any whining by the States as regards loss in revenue (1 ii) is unwarranted since farmers shouldn't have been charged any taxes / levies for selling in market yards / mandis in first place.
Expect rationalization in price of farm produce with the elimination of rent-seeking intermediaries and middle men which have kept agricultural produce / prices to ransom for decades.
With leakages and pilferages in the system plugged, expect farmside inflation also to move south.
Complete farmer security ensured in both the Farm Bills; in fact, extra care has been taken to load the benefits in favour of the farmers – from Price Protection, protection of farmers' land and premises, legal protection etc
The provisions of the Act overrides / supersedes any inconsistency in State APMC Act / other laws on a progressive basis
Complete protection of the rights of the sharecropper (Clause 3(2) of Farmer's Empowerment and Protection Agreement on Price Assurance and Farm Services Bill, 2020)
The Acts provide legal immunity to Central / State Government / any officer thereof, acting in good faith, allowing them to act with confidence and boldness in implementing the provisions of the Act without worrying about legal suits as roadblocks
By using its Powers to control production, supply, distribution, etc., of essential commodities, Government has done away with regulation of supplies of foodstuffs and actions related to stock limits except under Force Majeure and exceptions situations
To facilitate the closure of Farming Agreements, Aggregators' (eg., Amul), Sponsors', Value Chain Participants' Offices and Registration Offices are forecasted to spawn across / near rural areas calling for demand for real estate, high bandwidth internet and other utility and services provisions
To meet the requirements under the Act, as Aggregators and Sponsors hit the ground running, jobs creations in the farm sector will automatically follow
The Act also will give rise to demand for specialists like agriculture scientists, assayers who can gauge, finalize required quality of farm produce, farming procedure based on agro-climate
Considerable demand of professionals in dispute redressal mechanism eg., for Conciliation purpose will follow
Decongestion of urban areas as the action shifts to rural areas is natural
Development in rural areas is forecasted to pick up pace and improvement in livelihood and living conditions of the rural population in India follows as a corollary
WORDS OF CAUTION
The Acts provide a clear roadmap of revolutionizing Indian agriculture through contract farming while protecting the rights of the farmers to the fullest extent. However, a lot depends on the actual implementation and some due care needs to be taken in areas such as:
Ease of generation of written Farm Agreements (should be as easy as giving a thumb imprint)
Parameters for performance of contracts to be pre-determined and locked in for particular rural areas and agro-climate (to be reviewed from time to time) such that generating contracts with needed parameters becomes a breeze
Care has to be taken that the Dispute and Grievance Redressal Mechanisms aren't misused by vested interests
CONCLUSION
In summary can conclude that the Farm Acts are game-changers in transforming the lot of the farmers, freeing them from the clutches of middlemen and vested interests. With the right push in implementation, taking care of few areas where things can get into bottlenecks, expect a transformed Indian rural and farm face in the next five-ten years into the future.
DISCLAIMER: The author is solely responsible for the views expressed in this article. The author carries the responsibility for citing and/or licensing of images utilized within the text.