Farmers Protest : Twitter Suspends 2 Accounts for spreading Mis-Information.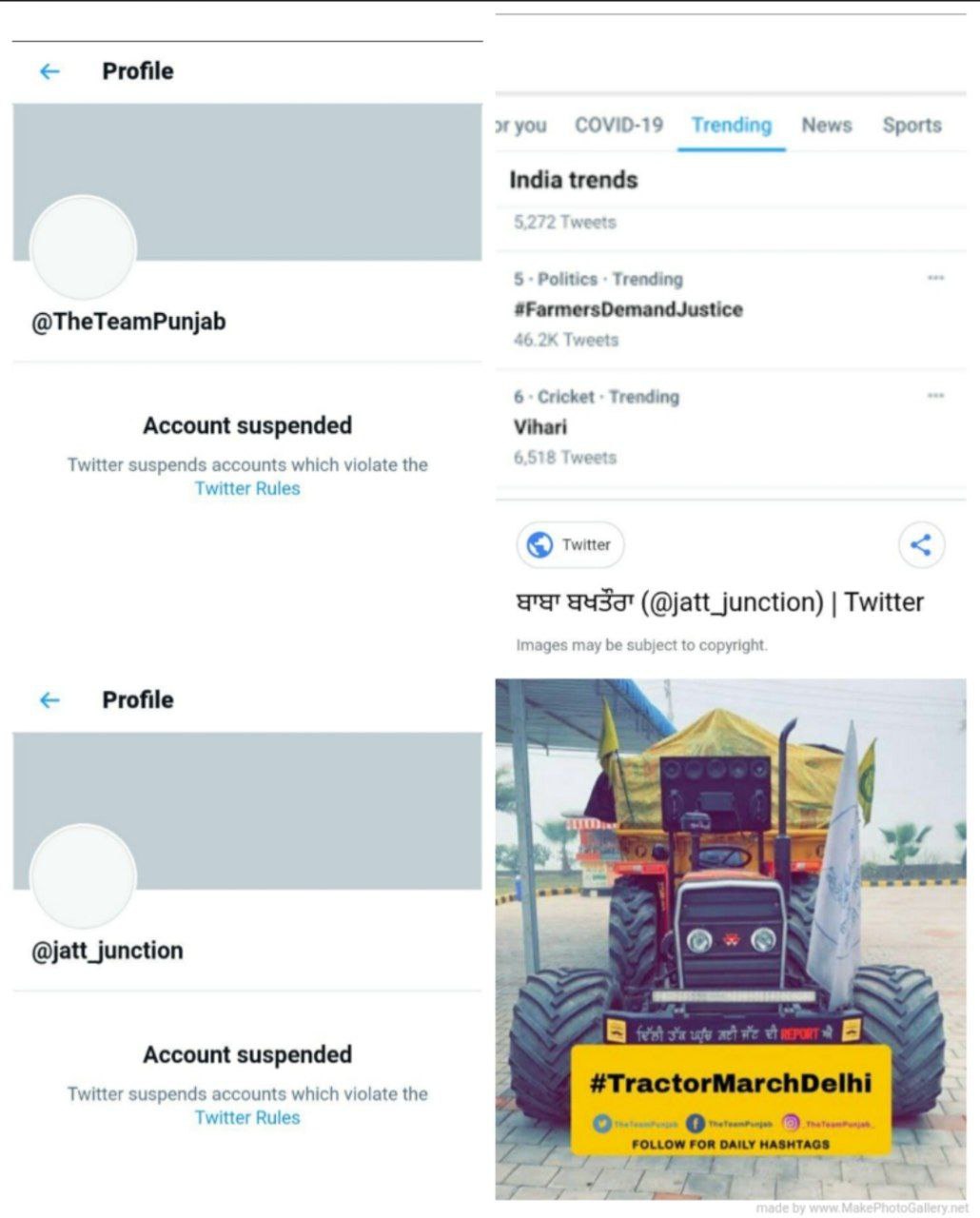 It's nearly more than one month farmers are protesting against the farm laws brought by the BJP led central Government. Apart from other social media apps protesters are using "Twitter" as a big weapon for their social media protests. They are using daily hashtags (HTs) to make a digital protest and get noticed worldwide. Apart from Kisan Ekta Morcha & Bhartiya Kisan Union there are many official twitter handles belonging to the farmer's organizations. There are also some twitter handles which were fully inactive from last many years they didn't even had a single tweet but during the farmer's protest these handles became suddenly active. In the other side there are more than thousands of twitter handles which were created between November 2020 and January 2021.These accounts were used for spamming the hastags in comment box in twitter handles associated to news and other political parties / political figures /journalists. The twitter accounts of Jatt Junction (@jatt_junction ) and The Team Punjab ( @TheTeamPunjab ) were suspended by Twitter for spreading mis-information. Protesters used these accounts to spread false information against the government. These accounts posted daily hashtags against the government. These two accounts tagged the world leaders and spreaded mis-information to defame India worldwide.
DISCLAIMER: The author is solely responsible for the views expressed in this article. The author carries the responsibility for citing and/or licensing of images utilized within the text.