First victim of Jai Bhim, Jai Meem!!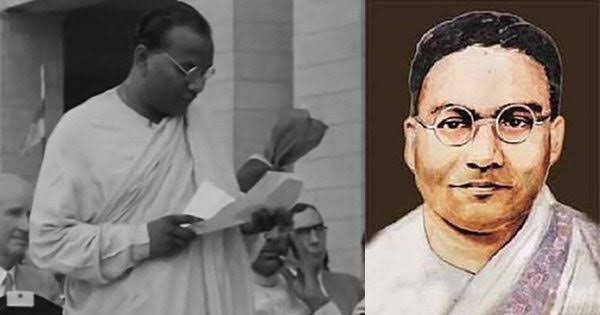 Jogendra Nath Mandal was one of the biggest leader of Dalits in Bengal. He was the tallest dalit leader of All India Schedule Caste Federation . He was even a bigger leader than Babasaheb Ambedkar. When India was divided, Babasaheb chose India and Jogendra Nath Mandal choose Pakistan. He was very popular in Sylhet, Bengal.
He was one of the founding fathers of Pakistan. He was the first law and labour minister of Pakistan. Later, he was cheated by the Muslims was forced to leave Pakistan and take refuge in India.
The story starts from 1940,
In 1940, Muslim League passed the resolution for Pakistan. Initially, nobody took it seriously. But, after some years, it becomes a reality.
In 1942, Ambedkar establishes All India Schedule Caste Federation. Ambedkar always believed that Hindus and Muslims are different and can never stay together. Babasaheb believed that, "Muslims brotherhoood is only for Muslims".
But Jogendra Nath Mandal had different opinions. He analysed that Dalit and Muslims are weak and economically backward. A coalition of Dalits and Muslim can be a formidable force. But, he was hell wrong. He neglected socio-cultural aspects of life.
In 1943, Muslims league asked him to join their coalition. He had support of 23 MlAs and he joined them. Jinnah and Muslims assured him of a secular Pakistan and he believed in the promises of those Muslim leaders.
He also thought that demand of Pakistan is only to get some leverage and more power for provinces in Federation. But, he was well wrong.
Then, came Direct Action day in 1946. Muslims started to massacre hindus. Strikes in Kolkata turned into Greater Calcutta killings of the Hindu population. Then, Noakhali riots happened.
Hindu leaders were very angry and asked Jogendra to leave Muslim league and to join congress. But, he was reluctant and believed that Pakistan will be a better place for minorities.
He even asked dalits to stay away from riots and this weakened hindus and made their massacre very easy. Then, Muslims massacred hindus in Pakistan. Hindu majority sylhet turned into Muslims majority area by killing and forceful conversion of Hindus. Thousands of Hindus were killed , forcefully converted, womens were raped.
But, he continued to support Muslim league and believed that Pakistan will be secular. He even voted against no confidence motion in provincial assembly in support of Muslim league. Hindus were killed but he continued to support Muslim league.He asked dalits to believe in Muslims and Pakistan.
After partition , the real game of Muslims started in Pakistan. Hindus are socially boycotted. They were killed and forcefully converted till they were completely wiped out. Hindu womens were raped by Muslim and their Army.
He himself writes that hindus villages are burning and in night scavenger ate their dead body .
On 10 feb1950, 10000 Hindus were killed because some Hindus MLAs walked out of assembly. This is the reality of Islamic Pakistan. He completely failed to see the Islamic reality of Pakistan.
On 8 oct 1950, he realised his grave mistakes . His mistakes brought devastation to hindus in Sylhet. He resigned from the post of law minister and came back to India. But, behind him Jogendra left millions of hindus in Pakistan to be killed by Muslims.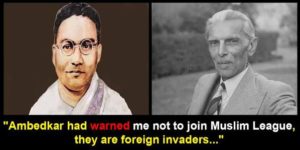 DISCLAIMER: The author is solely responsible for the views expressed in this article. The author carries the responsibility for citing and/or licensing of images utilized within the text.