Floor test against MVA government to be held on 30 June, rebel MLAs to come back from Guwahati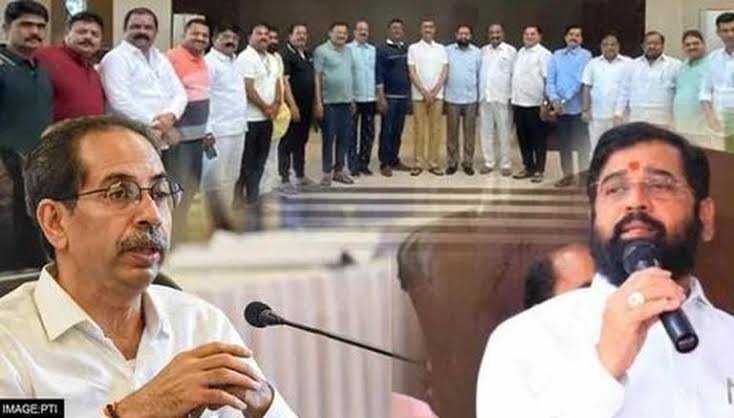 Bhagat Singh Koshyari, the governor of Maharashtra, has written to the state assembly to call for a special session on Thursday, June 30. Trust vote against Maharashtra Chief Minister Uddhav Thackeray is the only item on the session's agenda.
The rebel Shiv Sena MLAs, who have been camped out in a hotel in Guwahati, Assam, will be travelling back tomorrow early in order to attend the Assembly. The rebel MLAs went to the Kamakhya temple earlier in the day and prayed there. They would return to Mumbai tomorrow and participate in the floor test while according to all protocols, according to Eknath Shinde, the Shiv Sena MLA who is leading the rebel MLAs.
The floor test will begin at 11 am on Thursday. This followed Devendra Fadnavis, the opposition leader in the Maharashtra Assembly, and eight other Independent MLAs' request for a floor test, which was granted.
CM Uddhav Thackeray urged the dissident MLAs to attend negotiations on Tuesday. This comes days after Shiv Sena MP Sanjay Raut threatened that dissident MLAs. The Shiv Sena breakaway faction challenged the disqualification procedures against Shinde and 15 other rebel MLAs, bringing the Maharashtra crisis to the Supreme Court. The SC postponed the exclusion until July 11.
Meanwhile, Priyanka Chaturvedi, a Shiv Sena MP, asserted that the floor test violated the court's order because the disqualification of dissident MLAs had been postponed. The deferring of disqualification, according to Shinde, was a victory for the Hindutva of Balasaheb Thackeray and the ideologies of Anand Dighe.
DISCLAIMER: The author is solely responsible for the views expressed in this article. The author carries the responsibility for citing and/or licensing of images utilized within the text.