France bans Burkini swimwear stating religious reasons, says it is against secularism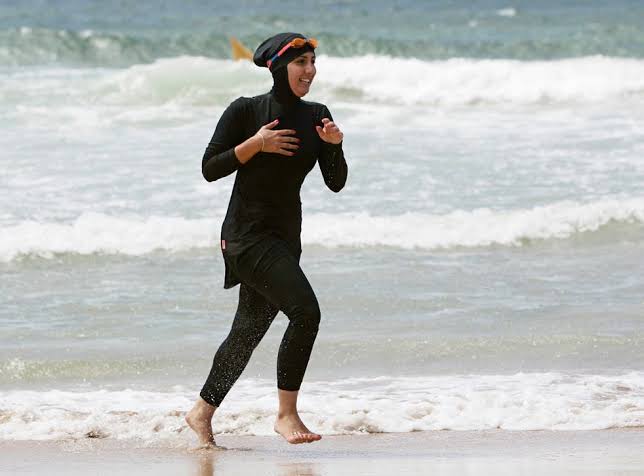 ---
---
France's top administrative court issued a decision opposing body-covering "burkini" swimsuit in public pools out of respect for other religions, contending that it goes against the idea of a secular government
The head-to-ankle burkini is a topic of great political debate in France even though it is only worn by a small percentage of the population.
The Council of State's decision was hailed as a "win for secularism" by Interior Minister Gerald Darmanin. It was criticised by several Muslim women as unfairly targeting their religion and physical appearance and being based on out-of-date beliefs about Islam.
Following a campaign by neighbourhood activists, the city of Grenoble, led by a mayor from the Greens party, voted last month to permit women to wear burkinis in public pools. As part of a broader loosening of swimwear regulations, the city recently approved allowing women to swim topless.
The burkini decision was stopped by the prefect, or senior government official, for the Grenoble region because he said it violated France's secular norms.
The Grenoble vote was taken "to meet a religious demand," according to a statement from the Council of State, and it "harms the impartiality of public services." The Council of State upheld the prefect's decision on Tuesday.
The decision was the first made under a contentious statute that President Emmanuel Macron supported and was intended to defend so-called "republican values"
French public swimming pools have severe dress codes for reasons of sanitation, according to the authorities: hats are needed, and baggy swimsuits and other bulky apparel are typically prohibited. Several sun protection outfits and wetsuits are prohibited in many swimming facilities.
In a few other cities and municipalities, burkinis are permitted in public pools. Rennes is one among them, although its decision was not made for religious motives; rather, it was made to relax swimwear regulations.
The mayor of Grenoble emphasised that women ought to have the freedom to dress however they like and practise their religion openly both in public spaces and in private.
Local leaders from both the left and the extreme right opposed the burkini, claiming that it symbolises the subjugation of women and could be a stepping stone to Islamic militancy.
The local burkini ban was overturned by the Council of State six years ago amid outrage and rage after several Muslim women were told to take off their cover-ups on the beaches of the French Riviera.
The decision on Tuesday, according to Fatima Bent of the Muslim feminist organisation Lallab, is "clearly a step backwards" and would further marginalise women who cover their heads and bodies in public.
She admitted that some Muslim women are coerced by male relatives to wear head coverings, but "The appearance of Muslim women varies widely. (French authorities) view Muslim women only from their standpoint." She ascribed it to a hangover from the colonial era, "politicians' infatuation with the bodies of Muslim women who seek to subjugate them.
DISCLAIMER: The author is solely responsible for the views expressed in this article. The author carries the responsibility for citing and/or licensing of images utilized within the text.