France: Mughal migrant ra¶es his 'too Westernized' daughter & her brother attempts Honor Killing murder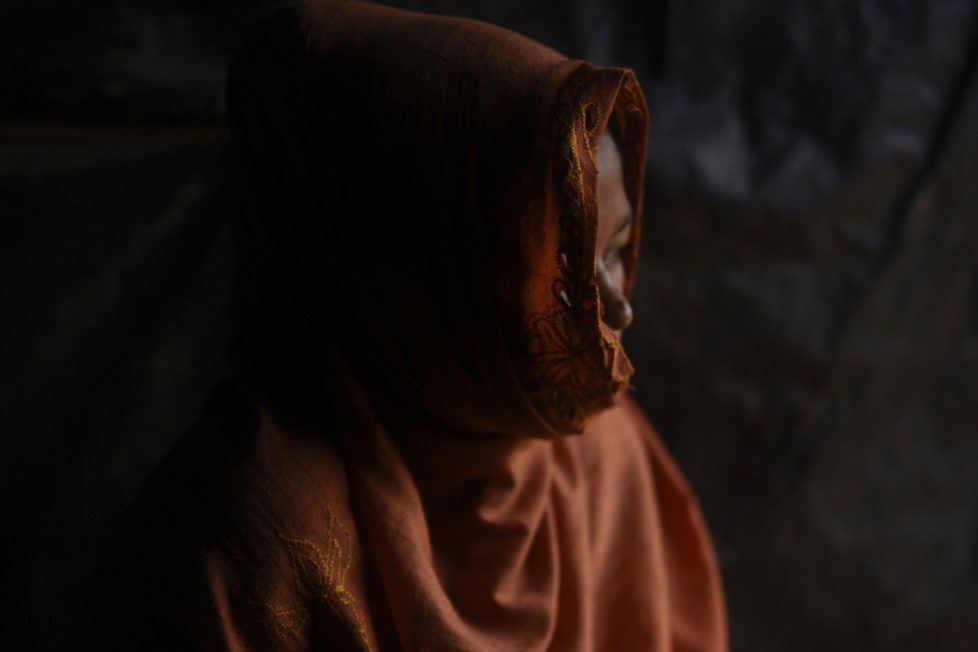 The rape was punitive, designed to render the woman unmarriageable and bring her everlasting shame, since the fault for such crimes lies with the woman, for not preventing it by covering herself. This kind of rape frequently takes place in prisons in the Islamic Republic of Iran, with the same underlying motivation.
The stabbing was an attempted honor killing. In the Qur'an, a mysterious figure, known as Khidr in Islamic tradition, kills a boy in an apparently random and gratuitous attack. He then explains: "And as for the boy, his parents were believers, and we feared that he would overburden them by transgression and disbelief. So we intended that their Lord should substitute for them one better than him in purity and nearer to mercy." (18:80-81)
And according to Islamic law, "retaliation is obligatory against anyone who kills a human being purely intentionally and without right." However, "not subject to retaliation" is "a father or mother (or their fathers or mothers) for killing their offspring, or offspring's offspring." (Reliance of the Traveller o1.1-2).
Muslims commit 91 percent of honor killings worldwide. The Palestinian Authority gives pardons or suspended sentences for honor murders. Iraqi women have asked for tougher sentences for Islamic honor murderers, who get off lightly now. Syria in 2009 scrapped a law limiting the length of sentences for honor killings, but "the new law says a man can still benefit from extenuating circumstances in crimes of passion or honour 'provided he serves a prison term of no less than two years in the case of killing.'" And in 2003 the Jordanian Parliament voted down on Islamic grounds a provision designed to stiffen penalties for honor killings. Al-Jazeera reported that "Islamists and conservatives said the laws violated religious traditions and would destroy families and values." In Iran, according to the New York Times, the legal system "treats parents who murder their children with relative leniency, as the maximum sentence for the crime is only ten years."
"Loire-Atlantique: after her father is convicted of rape, it is her brother, accused of attempted murder, who goes to prison," translated from "Loire-Atlantique : après son père, condamné pour viol, c'est son frère, accusé de tentative de meurtre, qui part en prison," by Laurent Fortin, Actu 17, October 18, 2021 (thanks to Medforth):
In early October, the juvenile court of the Loire-Atlantique region sentenced the young Chechen, who was charged with "attempted murder" in Gorges in February 2017 after stabbing his "too Westernised" sister, to one year in prison.
The young man, who was not yet 18 years old at the time of the events, was also given four years in prison with a probationary sentence: for three years he will be forbidden to recontact his victim and to appear at the parental home, he will have to submit to care, and finally he will be obliged to compensate his sister "according to his financial means." The Loire-Atlantique juvenile assize court has finally banned the young Chechen for ten years from holding a weapon, subject to administrative authorization.
The hearings – which were held behind closed doors – did not reveal more about this "attempted murder" for which the accused, who was at large, appeared. But the trial of the father of the accused and the victim, the previous week, this time before the criminal court of Loire-Atlantique, for incestuous rapes of his daughter, had already lifted the veil on the climate of "fear" which reigned in this family that was "capable of anything and everything for its honor," in the words of the young woman.
"French culture pleases me"
"The older I got, the more I wanted to become a young Western girl, and the less they liked it," she began by explaining at the opening of the first trial to the five judges of the Loire-Atlantique criminal court.
"I like French culture: I like being able to wear pants or tie my hair, and not be locked in their stuff, in their clan," the 20-year-old had also told the Nantes magistrates. "They do not want to accept French law: they already did not accept Russian law, for them it is only Chechen law that counts."
It was in this context that her mother and brother began to suspect the teenager of having "lost her virginity" in view of the development of her hips and breasts. The father then set himself up as a "protector" of his daughter and "emotionally blackmailed" her to achieve his incestuous ends, which ultimately earned him ten years in prison.
Teenager stabbed by brother for lifestyle
"I just wanted a normal family, nothing else… That would have been a lot," she said in tears on that difficult day. "For years I suffered from those three. I still have problems eating and sleeping, while they have a good life… It's not fair!"
Source minus title: https://www.jihadwatch.org/2021/10/france-muslim-migrant-rapes-his-too-westernized-daughter-her-brother-stabs-her
Image: UNICEF
DISCLAIMER: The author is solely responsible for the views expressed in this article. The author carries the responsibility for citing and/or licensing of images utilized within the text.