Govt. of india, beware of george soros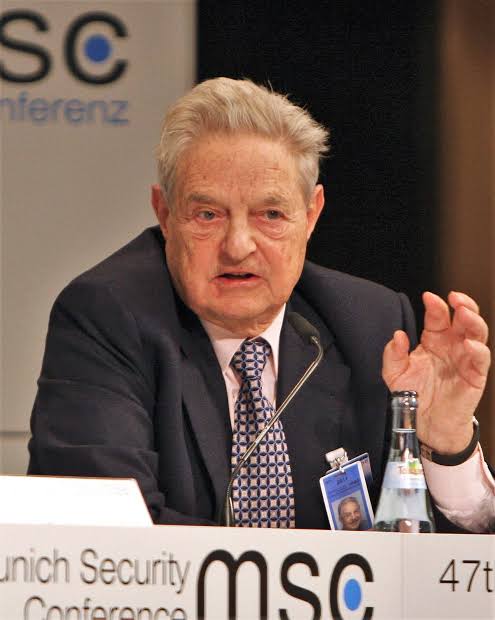 On 20th June, i.e., two days back, the former health minister of kerala and CPIM senior leader K.K.Shailaja, was awarded the 'Open Society Prize' by Central European University, which is funded and founded by the infamous Global Capitalist George Sorors. According to CEU University, the annual award has bestowed upon the controversial Communist leader for showing "exceptional distinction" of serving the "ideals of an open society". KK Shailaja was awarded for her 'service' after she was dropped from the cabinet after the left front came back to power in Kerala last month.
Yes, 'GEORGE SOROS', the man who broke the Bank of England. Soros is basically a wealthy stock market investor, financier and Forex trader but he is actually an economic terrorist. His only objective in life is to make huge profits from creating economic crisis in both developing and developed nations, short selling shares and currencies in forex and share market and also fund anarchy in as much as countries as possible by funding riots and finally installing puppet govts. in such nations, who will help his businesses to thrive, thus profiting him, his, family and his cronies. All of us know that he was the man who funded the black lives matter movement, led by anarchist ANTIFA which led to widespread race riots in USA. An article in The New York Times on11th Sept. 1996 reported that George Soros was a major critic of the famous War on Drugs, and also made major personal donations to two state ballot initiatives to legalize the medical use of marijuana: $350,000 to one in California and $100,000 to one in Arizona. He tried to dethrone George.W.Bush from his presidency in 2004 Presidential elections by funding his opponent Democratic Party candidate John Kerry, but Bush won the election by a landslide. Soros, tried to defeat Trump in 2016,but Soros failed, only to be succeeded on 2020 elections. Soros is even hated by his fellow Jews for being an anti Zionist and being a self hating Jew. He is an important part of the international bear cartel,which push down the prices of stocks and currencies in share and forex markets.Now his main target is to attempt a regime change in India, by funding anti-india forces maoists,jihadis and Christian missionaries and anarchists against Indian Govt. Soros doesn't want a strong party like BJP and a strong leader like Modi to rule our nation. All he want is a puppet. His foundation Open society foundation and his company quantum hedge funds wanted to be a modern versions of English east India company. in 2019 Davos world economic forum,he declared that he will invest $1 billion in India to defeat nationalist forces. The govt of India must beware of the evil intentions of Soros & Co. From this award to KK Shailaja, who is a CPIM leader, we can understand the Soros is supporting and secretly funding the left-liberal-islamist ecosystem,Christian missionaries and opposition leaders and parties like congress, CPIM etc. The irony is that CPIM claims itself to be a party which works for the poor everytime and publicly hate the business class. The Govt of India must expose Soros and all the opposition parties which receive support from him and break the backbone of These anti nationals and their financier and godfather Soros.
DISCLAIMER: The author is solely responsible for the views expressed in this article. The author carries the responsibility for citing and/or licensing of images utilized within the text.