Gurtej Singh – The "Ghatak" who took down 12 Chinese armymen Single handedly!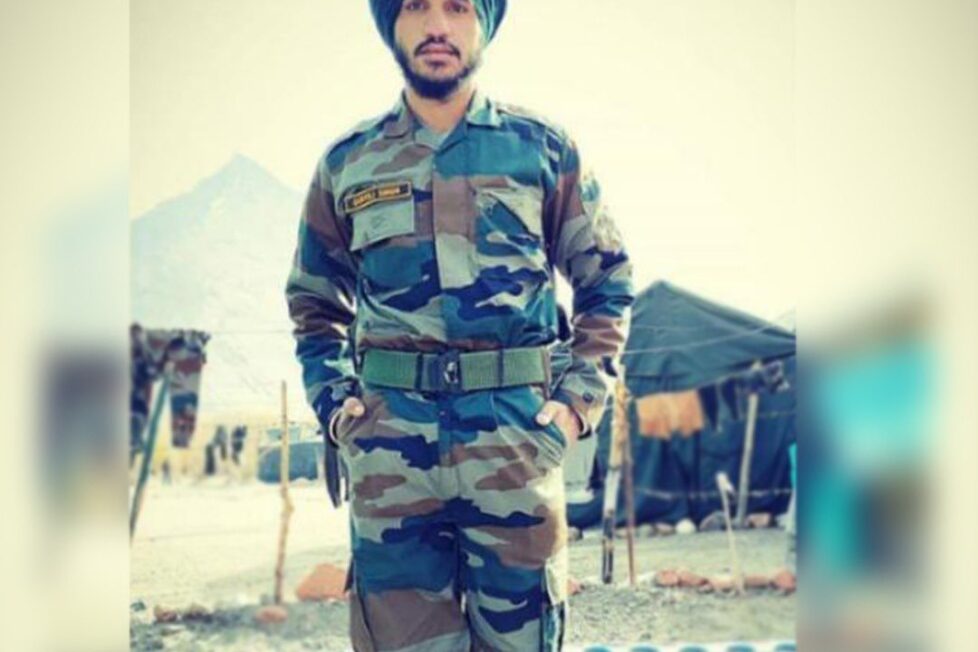 Gurtej Singh, all of 23 years, fought and killed 12 Chinese soldiers and attained 'Veergati' in the finest traditions of Army. He was part of Ghatak platoon, which is the most fit and brutally trained unit of an infantry battalion and only the best of the best become part of it.  This young soldier had proved his credentials when he was picked up to be in 'Ghataks'.
Current combat situations in the valley are mostly gun fights, meaning you set up ambushes and use rifles and other weapons from a distance to engage enemy. In this case, the real essence of soldiering came out when this young boy was attacked in a hand to hand combat and he used his 'Kirpan' to butcher Chinese. He was ruthless in his resolve to not let go of any single enemy soldier and kept on attacking each one of them till he was back stabbed to death.
Imagine the fear he would have created in the minds of a group of attackers who were falsely ensconced in a herd mindset, thinking they can easily knock him off. Before Chinese realized, they were sliced to death by this brave boy. Even when he received life threatening injuries and blood oozing from his body, slowly making him unconscious, he rose, killed more than a half of a military section ( a section consists of ten men) and breathed his last. 
What would such an Indian Army soldier be thinking when he is outnumbered by enemy baying for his blood? The only thought at that time is 'Izzat' of our 'Paltan' and what orders do we have.
How do we attain this mindset? It starts from society. Think of Gurtej Singh. He came from Punjab. State is full of soldiers and there is a general respect for military uniform. He saw that as he grew up and was charged up enough to sign up for the training. He was feted by his family and neighbors to be part of forces. He imbibed a sense of accomplishment and pride. His seniors in the army also had the same push. He joins his battalion and he ingrains the valor through stories of battles and medals his unit has won over years. He yearns for that coveted place. He proves his physical prowess and wins a place in Ghatak. Then comes the time which we all wait and train for in the army. A combat situation. That is where we use all the 'Josh' infused in us and go all out to kill. That is what this is.
Gurtej has shown what Indian Army has. Army will never fail nation but why petty politicians, media and bureaucrats fail our soldiers? Politicians berate military. Remember 'Sadak ka Goonda' barb? Bureaucrats have a disdain for military and will not easily allow young leaders to make transition to civil services. Case in point is Limited Competitive IPS exam, which never declared results. Biased media houses will come up with web series to sexualize uniform.
High time we stand up for our soldiers and more Gurtejs will rise with the pride.
DISCLAIMER: The author is solely responsible for the views expressed in this article. The author carries the responsibility for citing and/or licensing of images utilized within the text.