Hardip S Puri Shuts CNN Journalist on India's purchase of Russian oil.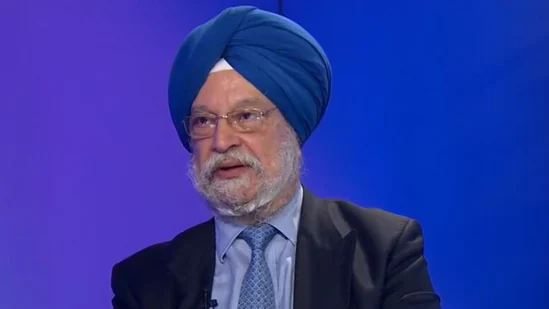 When questioned about India's purchase of Russian oil in an interview, Hardeep Singh Puri, the Union Minister for Petroleum and Natural Gas, ignored the CNN reporter.
Puri defended India's purchases, claiming that the country only purchased 0.2%, not 2%, of Russian oil. When the interviewer questioned him about India's purchase of oil from Russia in the midst of the invasion of Ukraine, he responded, "And we still buy a quarter of what Europe buys in one afternoon.
"Absolutely none. There is no moral conflict."

I asked India's Minister of Petroleum @HardeepSPuri whether there was any moral conflict around his country's importing Russian oil, he tells me without Russian oil, prices will only go up. pic.twitter.com/Q6fZ4iN5bX

— Becky Anderson (@BeckyCNN) October 31, 2022
Regarding a journalist's assertions that India benefits from acquiring Russian oil at a bargain and its reservations about keeping up its oil purchases, the minister responded, "Let me first try to change your viewpoint. The procurement of Russian oil was 0.2%, not 2%, as of the fiscal year's end on March 31, 2022. In one afternoon, we barely brought a fifth of the oil that Europe purchases."
India's primary source of oil is not Russia. According to the minister, Iraq was India's top oil supplier in the previous month.
Puri said When questioned if India had "qualms" about buying so much from Russia, Puri claimed that India has no moral obligation to continue purchasing oil from Russia. He said, "We have a moral duty towards our consumers and we to ensure that they are supplied with petrol, diesel. There is no moral conflict in buying Russian oil. We don't buy from X or Y, we buy whatever is available. I don't do the buying, it's the oil companies who do the buying."
The minister further underlined that the Modi administration is not under duress and that India continues to have constructive conversations with the US and Europe.
When asked about India's contingency plan in case the West increases its sanctions against Russian oil, Hardeep Singh Puri said, "We have many backup plans. We have healthy discussions with the US and Europe. Modi government doesn't feel the pressure. When you have an increase in oil prices, they have consequences – one of them is – there will be inflation and recession, another is we will make the transition in green energy."
Hardeep Singh said "For the sheer reason that this type of conversation cannot be carried to India's consumer populace, India will purchase oil from wherever it must. Has anyone advised me to cease acquiring Russian oil? The response is categorical "no"."
DISCLAIMER: The author is solely responsible for the views expressed in this article. The author carries the responsibility for citing and/or licensing of images utilized within the text.