Hijab: How Muslim women own and promote radicalism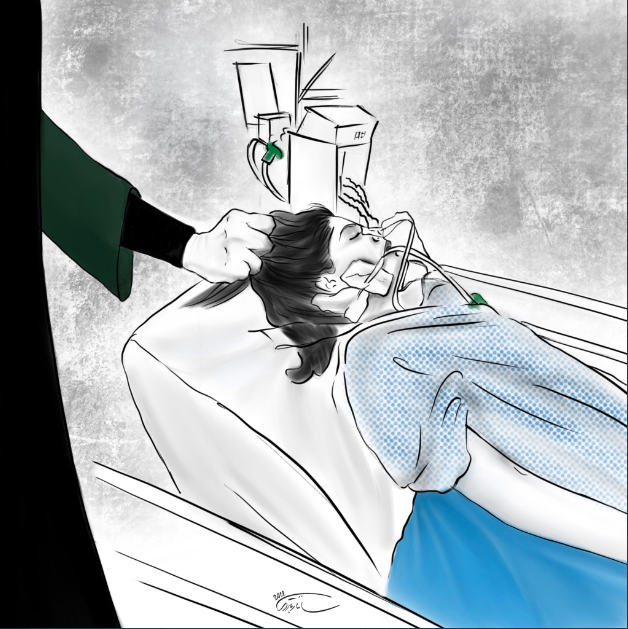 The recent gruesome murder of Iraninan girl Mahsa Amini in Iran has started a new discussion on the position of Hijab, and of the women who are forced to wear it, in the modern world.  To give some background, the hijab worn by Amini was not considered proper enough, and she was pulled out by the Iranian police force, including women, and was tortured so badly that she lost her life.  In other words, she was murdered by the Iranian authorities for not wearing her Hijab properly, who in turn went out to take off her Hijab completely in a public area.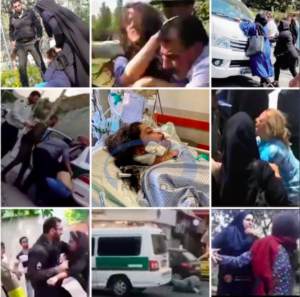 One thing which pops out to me here, is the fact that Muslim women are equally, if not more, regressive to their own gender, when it comes to imposing Shariah diktat.  At the same time, you will find that it is the Muslim women, being the main influencers inside a traditional household, who help tremendously in brainwashing their male and female children into becoming staunch, Salafist followers.  Anyone who is scripture literate will know that it talks the most about how to control women, how they are to be ploughing field (2:223), how men are a degree above women in all interactions (2:228), how they get less share in inheritance compared to male family members (4:11), how women must go through sleeping with another man for Halala (2:230), and the list goes on.  Nevertheless, the reality is that in most Muslim households, women are extrmely suppressed and belittled in their real lives, and when they do get a chance to assert themselves, they go towards this all guns blazing.  Under ordinary circumstances, a person who is not even fit to be a full witness, is weaponised with full knowledge of Jihad and is this is how she finds the space to become relevant.
Dr. Farhat Hashmi is a Pakistan origin Islamic Scholar based in Canada, who has made it a family business to bring Muslimahs closer to Islam and play their role in churning out trademark Jihadis.  Her humble Madarsa called Al Huda has now become an international brand umbrella under which there are several hundred Madarsas, publication houses, fiction digests, and training centres for teachers.  The brand has a massive presence on social media and they have many sub brands, with a large offline presence inside Delhi too.  Prominent students of Dr. Farhat Hashmi include 29-year-old Tashfeen Malik, who attacked and killed 14 co workers in 2015. Malik and her husband Syed Farook, 28, went on a killing spree at a social services centre in San Bernardino. Investigators suspect that Malik, who went to the United States (US) on a fiancee's visa and spent extended periods of time in both Pakistan and Saudi Arabia, may have radicalised her husband. In another large scale incident, eight gunmen attacked a bus travelling in Karachi, Pakistan. The shooting left at least 46 people dead.  Saad Aziz, the main shooter, was a business graduate and came from a rich family.  Later on Aziz confessed that his wife had established a religious organisation called Al Zikra Academy in Karachi to fund ISIL activities.  Further, his mother was a born again Muslimah who was a regular at women congregations of Al Huda Foundation, and had even started holding these gatherings at her own house. Aziz is still languishing in jail for the murder of 46 Ismaili Muslims as well as Sabeen Mahmoud, a leading entreprenuer of the city.
In addition to the above, there are several radical women Madarsas in Pakistan, and a video of the students of one of these instiutions recently went viral where a large group of Burka wearing girls were chanting pro radical Islam slogans and announcing their readiness for Jihad.
If we take a look at normal Musim women in our own country, we will see that it is always the mother who forces the daughter to wear Hijab and Burka, as interaction between fathers and daughters among the Muslim community is remote in most households.  The older sister, the Aunts, the grandmother and the mother are the ones who teach little girls that they must be fully covered.
Women who follow the peaceful faith consider themselves as weak, as this is what the scripture has taught them as their reality.  Therefore, they put all of their hope and faith in an unseen entity and consider that as their ultimate saviour.  Just like their men turn to substance abuse after failing in love, women become more and more religious even in this situation.  The systametic suppression of the religion stops women from taking charge of their own lives and apply logic and reasoning, to finally reach financial independence.  At the same time, they are sold religious delusions on how they can become empowered and emancipated by becoming its staunch followers.
DISCLAIMER: The author is solely responsible for the views expressed in this article. The author carries the responsibility for citing and/or licensing of images utilized within the text.