Hindu Hriday Samrat Rana Ayyub. Heartwarming story of an Islamist who went up to become Modi Bhakt.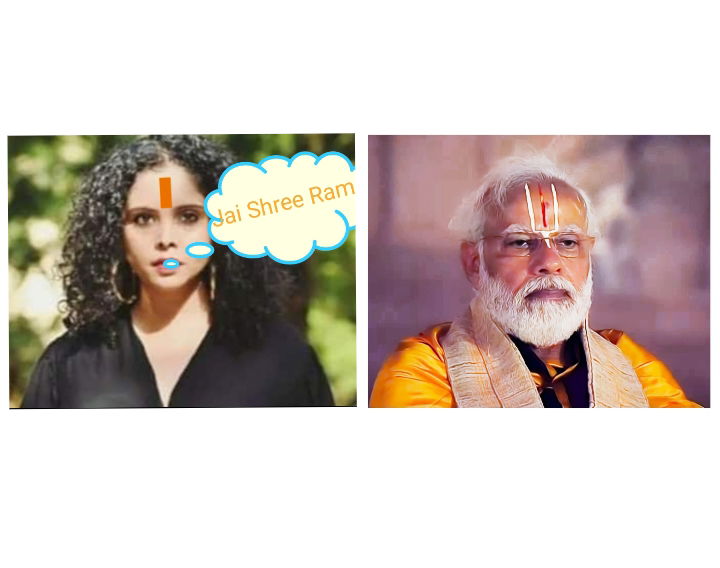 HINDU HRIDAY SAMRAT Rana Ayyub. Every Pro Civilizational person once in his/her life must have bashed Rana Ayyub and spoke ill of her. Every Pro Civilizational person must have felt Rana's Ayyub face a symbol of Treason. Absolutely no Pro Civilization person would have ever wanted to start his day by looking at Rana's face or her senseless tweets but who thought the same Rana would turn out to be a Modi Bhakt. The same Rana who mocked the supporters of BJP by calling then "Bhakt", turned out to be one of them. Bhartiya Prime Minister Narendra Modi's vision of Sabka Saath.. Sabka Vikas is finally getting fulfilled.
The same Rana who never stopped criticising Bhartiya Prime Minister and labeling false allegations against him turned out to be the biggest well-wisher of Narendra Modi. Same Rana who criticized PM care funds and called it fraud went up to donate in the same funds. Rana Ayyub very proudly and openly flaunted by offering an open statement that she donated and put the campaign's money in PM care funds. She said "I donated INR. 74.50 lakhs to the CM CARES Fund of Maharashtra, for relief work in my home state, and to the PM CARES Fund, for relief work across India."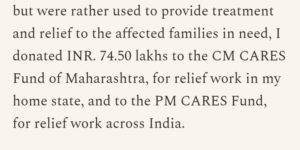 Despite knowing that she might have to face heavy criticism from the Leftists-Islamits who once used to saw her as their icon, Rana Ayyub openly expressed her love for PM Narendra Modi.
Enforcement Directorate attached assets worth Rs 1.77 crores of Rana Ayyub under the Money Laundering Case. The Enforcement Directorate in its attachment order said, "Rana Ayyub has cheated the general Public Donors in a pre-planned manner and with the intention to cheat the general public donors". Rana Ayyub raised funds for relief activities but didn't use the funds fully and kept the money for personal use. Only a small faction of money which was being raised in campaigns was used. There were three campaigns mentioned in the FIR, pursuant to which, Rana Ayyub had raised crores from the public.(a) Funds for slum dwellers and farmers during April- May 2020.(b) Relief work for Assam, Bihar and Maharashtra during June- Sept 2020. (c) Help for Covid-19 impacted people in India during May-June 2021. Also as a journalist she didn't have the rights to raise funds. She received funds from outside the country. She didn't have the required permission under Foreign Contribution Regulation Act, 2010. She raised funds under the platform of Ketto.
The co-founder of an outfit, Hindu IT Cell was the one to file a case against Rana Ayyub at Indirapuram police station. Vikas Sankrityayan has alleged irregularities in three fundraising campaigns on Ketto that he attributes to Ayyub – funds to help COVID-hit people in India during the second wave, funds for slum dwellers and farmers in April-May 2020 and relief work for Assam, Bihar and Maharashtra in June-September 2020. The charges against Ayyub were under section 4 (punishment for money laundering) of the Prevention of Money Laundering Act and section 66D of the Information Technology Act (punishment for cheating by personation by using computer resources) and Sections 403 (dishonest misappropriation of property), 406 (punishment for criminal breach of trust), 418 (cheating), 420 (cheating and dishonestly inducing delivery of property) of the Indian Penal Code were also included in the FIR.
DISCLAIMER: The author is solely responsible for the views expressed in this article. The author carries the responsibility for citing and/or licensing of images utilized within the text.