Two Hindu girls in Jharkhand were abducted and later assaulted when they refused to convert.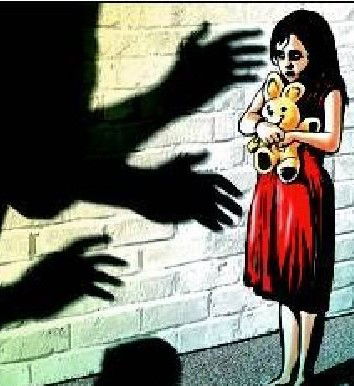 On 17th of August, members of Hindu groups in Barkagaon, Jharkhand, went on a hunger strike to protest the attempts to force Hindu girls Suman Kumari and her minor sister to convert to Islam. Suman, her mother Kiran Devi, and her younger sister were all participating on the hunger strike. Notably, on August 16, Hindu groups including the Bajrang Dal, VHP, and others threatened to go on a hunger strike if the case's suspects weren't taken into custody within a day.
Kiran Devi described what had happened on August 10th. She claimed that around 8:30 PM, the village leader Wasin, his son, and a large group of other people arrived at her home and forcibly took both of her girls while using foul language. They put pressure on them to become Muslims and threatened to kill them if they didn't.
Kiran Devi said "Both of my daughters were forced to do sit-ups and assaulted by them on the pretext of making videos viral. The next morning, I met Sadar Mohammad Halil, Secretary Professor Farzuddin, and Panchayat Samiti member Shabnam Parveen's husband Mohammad Irfan along with other people from the community to file a complaint in the matter. When the accused got information about the meeting, they again visited my house in the night and beat up my daughters."
It was reported by Aman Kumar of the Sanatan Hindu Samaj Sangathan that the police were not intervening in the case. According to him, they made a formal complaint to the Barkagaon Police Station and asked for security for the victim's family. The Police had until August 15 to arrest the suspect, however they took no actual action on that date. As a result, the Hindu organisations made the decision to go on a hunger strike. They will continue their hunger strike until the family received justice, he stressed. A police investigation into the situation, according to station in charge Vinod Kumar, has already resulted in the arrest of two people.
Aman kumar stated "We are raiding the locations linked to the accused to find the rest of them. I appeal to everyone to have faith in the justice system. The culprits will be punished,".
DISCLAIMER: The author is solely responsible for the views expressed in this article. The author carries the responsibility for citing and/or licensing of images utilized within the text.