How can India resolve the border dispute with China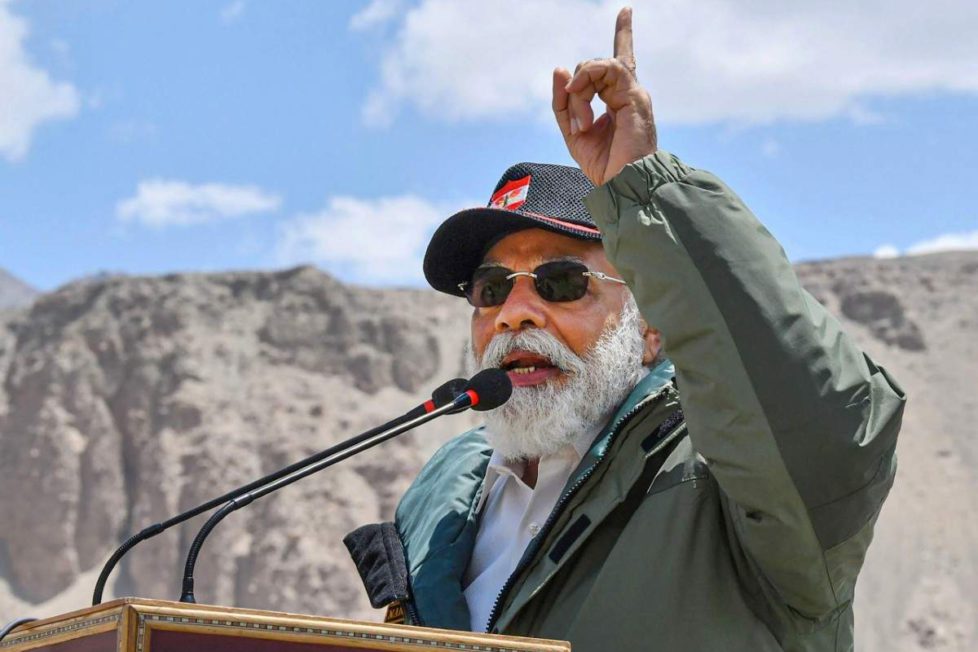 "India wants peace. But on provocation, India will give a befitting reply.", said by the Indian Prime Minister Narendra Modi after the Galwan incident.
The two nuclear-warhead Asian neighbours share a 3,500-kilometre (2,200-mile) unverified border along the Himalayas, but an anxious peace has held since the two nations undersigned a moratorium following a brief war in 1962 where India suffered a humiliating defeat and since then both countries' battalions have been pounding the beat of this region for decades. Also, the India-China Border Peace and Tranquillity Agreement, signed in September 1993, for an ultimate boundary settlement was broken down.
The border, or Line of Actual Control, is unrecognized, and China and India have varying ideas of its location, resulting in frequent border "transgressions." Although the two countries share the world's longest disputed frontier in the world, no bullet has been fired in nearly 50 years since the Sino-India war until the June 15 incident.
The tranquillity of the border was smashed on the 15th of June, 2020 leading to lethal conflicts between Indian and Chinese troops in Galwan Valley in India's Ladakh region.. The battle was fought hand-to-hand involving clubs and rocks which eventually led to the martyring of 20 Indian Soldiers.
Now, the real concern that arises here is, why has this dispute been vigorously stretching over the past few decades?
The thought of managing peaceful relations through agreements and Confidence-building measures (CBMs) was not effective enough. Even though there were different perceptions, LAC still remains the compromise formula, which has its own drawbacks in establishing social harmony.
Another hindrance in arriving at a resolution is lack of a mutually agreed border treaty between India and People's Republic of China. The Indians usually follow Johnson Line (1865) in Ladakh and McMahon Line in the East. When Maharaja Hari Singh agreed on the Instrument of Accession, Aksai Chin was part of it; hence, its legitimate possession was with India. On the other hand, India should have compelled China to accept the Shimla Agreement(1914) before apprehending Tibet as part of Beijing.
Graceful Disengagement along the LAC could be an efficient method to resolve the present scenario peacefully but both the countries have their own viewpoint of LAC and in certain domains, these perceptions overlap. The term was initially used by Zhou Enlai in his note referred to Indian PM Jawaharlal Nehru in 1959, followed by various positions in 1960 and post 1962 brawl, with some unheld areas in between, and further used for conciliations.
As LAC is not distinguished, Chinese, with very little concern towards international agreements and obligations, use non-demarcation as a chance to continue their 'Strategy of Incremental Encroachment' by stating fresh affirmations (Galwan Valley) and following it up with army infrastructure development. If a resisting build-up is offered by Indian Forces it leads to 'Standoff' each time.
The problem here in resolving the standoff is that a graceful withdrawal becomes exceptionally difficult due to rising sentiments in respective countries, thus escalating the political cost of any compromise by either side. China was first to develop their infrastructure up to LAC between the two countries and they absolutely do not want to let go of this relatively calculated benefit by denying similar infrastructure development by India.
What should be the possible course of action India should undertake to come up with a rigid pact of concord?
India's professional replies to Chinese proclamations are prompt however they lack validation. In order to focus on the above predicament, allow us to place forth the incident when the Indian Ministry of External Affairs (MEA) discarded China's declaration over the Galwan Valley, by advocating Indians to have a historic right over it. However, it did not specify any sources to make the argument extra persuasive. Thus, there is a need for India to focus on the outcomes of a cautiously crafted and argumentatively robust assertion and now no longer restrict itself to a reactionary protective position.
There is an absence of experts on International Law in India, who can counter Chinese interpretations. The clarifications of the numerous agreements in the Indo-China affair have come particularly from journalists, retired navy employees and strategic professionals, who have inadequate knowledge to offer authoritative explanation of lawful instruments.
These interpretations are based more on real instances which include geography and ground-level army positions, instead of focussing on the standards and practices of the law. It is vital that India reform its legal research into a more country wide attitude of International Law as a substitute for blindly adhering to Western norms, and showcase a sensible expertise of global relations.
Keeping worldwide relations in mind, Indian think tanks have to enlarge their scope and embrace professionals in International Law. This can provide assistance in different ways. One, a knowledge-based, well-researched professional opinion on a specific problem can prevent unfounded and inappropriate discourses. Two, the casual character of think tanks can offer the authorities another narrative, permitting it to make oblique assertions, claims and counterclaims, which might be tough to do in a professional capacity. Moreover, a think tank can assist in formulating a different technique to International Law from a uniquely Indian perspective.
The delimitation and demarcation of LAC will occur only, when the political expenses of not doing so will escalate for China. It could happen when China faces unconquerable military pressure on South-Eastern seaboard from a group of countries, in response to Chinese adventurism in Indo-Pacific. India will have to go above and beyond in Indo-Pacific engagements like QUAD, and target all defencelessness of China, in synchronization with similar countries. Till then China and India will continue with a tug of war along the LAC.
DISCLAIMER: The author is solely responsible for the views expressed in this article. The author carries the responsibility for citing and/or licensing of images utilized within the text.