How Christian Charities are brainwashing Hindu Arundhathiyar youth? 10 Demands Of The Arundhathiyar Community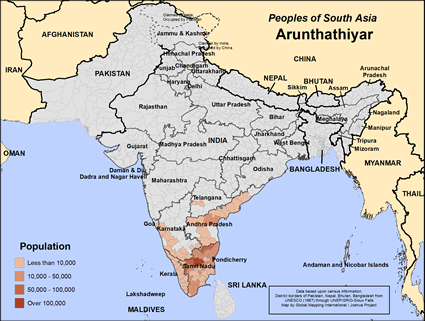 The petition is submitted
Indu Makkal Katchi, Kongu Nadu Arundhatiyar Munnetra Kazhagam, Ambedkar Makkal Iyakkam are joining together and going to undergo a joint protest for the welfare of the downtrodden people, especially, the Hindu Arundhathiyar people in front of the Red Cross Society.
Thirty percent of the total population are underprivileged. But only 18 percent reservation is offered for them. It is therefore the duty of the Central Government to increase the quota for the downtrodden from 18 percent to 30 per cent. The protest is to draw the attention of the central government in this regard. The majority of Arundhathiyar people also work as cleaners and foot slipper makers.
Their right to life must be restored. Under the guise of Dalit organizations, the Christian charities and atheist communist organizations have been brainwashing Arundhathiyar youth. Such activities of Christian organizations should be banned.
Following are the 10 point demands that will be put before the Central Governments during the event.
Urging the Central Government to increase the quota for the downtrodden Hindus from 18% to 30%.
Insisting the state government to provide 6% of the total reservation to the Arundhathiyar people.
To revoke the concessions from the reservation to the converted dalits.
Demanding criminal action on the people who follow other religions and simultaneously enjoy the concessions from the reservation and
Giving priority to the people who will be benefited from the concessions for the first time instead of the heirs of those who already enjoys the concessions.
Insisting the state government to provide Patta document, house, agricultural land to the Arundhadhiyar people.
Demanding the installation of the statue of Bhimrao Ramji Ambedkar near the Coimbatore court.
To establish Arundhathiyar Welfare Department in the Government of Tamil Nadu and a provision of a separate Minister and Special Fund.
The rights and honors of the people of Arundhathiyar in Hindu temples should be protected and financial assistance should be sought for the construction of temples in the areas inhabited by the people of Arundhathiyar.
To abolish the advanced system of untouchability called double mug practice.
I.M.K party leader Thamizh Thiru Arjun Sampath will preside over the protest. Kongunadu Arundhathiyar Makkal Munetram leader Mr. Ilangovan and Ambedkar Makkal Iyakkam leader Mr. Devaraj, will participate. We want the entire Hindu community to work together to win the demands of the people of Arundhathiyar.
Picture Credit – The Joshua Project
DISCLAIMER: The author is solely responsible for the views expressed in this article. The author carries the responsibility for citing and/or licensing of images utilized within the text.