How Indian rupee is going to become international currency by leaving behind US dollar?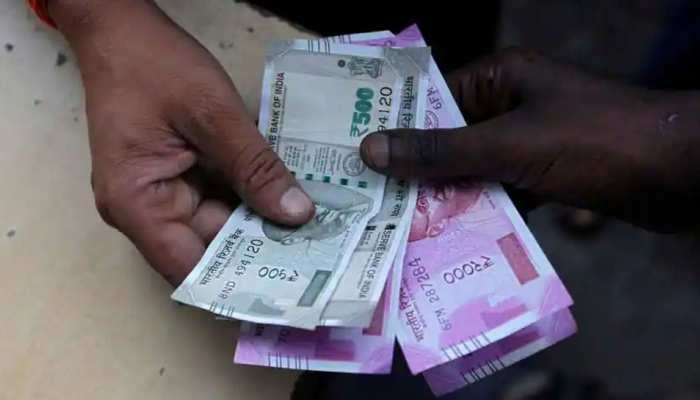 Indian Rupee will Become International Currency: When the whole world is in crisis due to Corona epidemic and Russia-Ukraine war, then India has started such a big work which will make it truly the second superpower of the world. will install. Under the leadership of PM Narendra Modi, India has started an initiative to make Indian Rupee an International Currency, which has also started getting good response. If this initiative is successful, apart from US Dollars, Rupee will become the second largest international currency in the world. After which you will be able to shop anywhere in the world with Indian Rupees. 
Indian rupee will work in Sri Lanka and India
According to the website WION, Sri Lanka, which is struggling with the shortage of US dollars, has started a special rupee trading account here. Such accounts are also called Vostro Accounts. After opening this account, Sri Lanka's Central Bank of Sri Lanka (CBSL) has requested the Reserve Bank of India (RBI) to recognize the Indian Rupee as a foreign currency in Sri Lanka. Sri Lanka has also urged RBI to promote trade and tourism in SAARC countries including Sri Lanka.
Every Sri Lankan citizen will be able to keep 8 lakh rupees
You can understand this request of Sri Lanka in such a way that after giving the permission of RBI, any Sri Lankan citizen can keep his 8 lakh 26 thousand 823 rupees i.e. 10 thousand US dollars in cash. The second meaning of this is that businessmen and common citizens of India and Sri Lanka will be able to trade and buy easily in Indian Rupee instead of US Dollars.
India started an important scheme in July
The Government of India launched this ambitious initiative in July this year, with the aim of providing an alternative transaction system to countries that are facing a shortage of US Dollars. Such countries have to be brought under the rupee settlement system by opening special Vostro accounts, after which transactions in Indian rupees can be started directly between India and those countries.
Sri Lanka readily accepted the Indian initiative
Now let's understand why Sri Lanka has taken this initiative of India immediately. In fact, Sri Lanka, which has been suffering from economic crisis for the last 2 years, has faced a huge shortage of US dollars, due to which it is not able to buy other things it needs from other countries of the world. Its own currency Sri Lankan Rupee does not have much value in the international market. That's why he needs such a currency, which has credibility in the world and which is also easily available to him.
Try to grow your economy
Both these features are present in the Indian Rupee. Indian rupee is already recognized as legal currency in Sri Lanka. Secondly, due to good relations with India, it will not have any problem in getting Indian currency in large quantities. Through which he will later be able to buy the things he needs from other countries of the world. Along with this, it will also be able to give some momentum to its stalled economy.
Indian rupee will be seen running in these countries also
How the countries of the world are showing interest in this initiative of the Government of India, it is known from the fact that RBI has so far opened 18 Vostro Accounts. Of these, 12 accounts are for Russia, 5 accounts for Sri Lanka and 1 account for Mauritius. That is, in these three countries, now the Indian Rupee will be fully recognized as an international currency and you will be able to go there and buy anything with the rupee. Tajikistan, Cuba, Luxembourg and Sudan, which are facing shortage of US Dollars, have also shown interest in this initiative of India and soon RBI can open its Vostro accounts there too.
Trying to make international currency
The Finance Ministry has urged the Indian Banks' Association and the Federation of Indian Export Organizations to meet with the concerned parties and encourage them to start trading in Indian rupees. Due to which the recognition of Indian Rupee as International Currency in the world will increase and its exchange rates against US Dollar will also improve.
US dollar has been the rule till now
Let us tell you that at present the only major international currency in the world is US Dollars. All the countries of the world do business with each other through this currency. America maintains effective control over the world's trade through its currency. The country that has to be suppressed, US banks reduce the supply of US dollars to that country, which makes it unable to do business with the rest of the world.
Countries like Russia, China have been trying for a long time to break this empire, but have not been able to succeed till now. Now under the leadership of PM Modi, India has started a vigorous initiative in this regard, whose positive results are also visible. In such a situation, there will not be much of a surprise if along with the US dollar, the Indian rupee also becomes the main international currency of the world.
DISCLAIMER: The author is solely responsible for the views expressed in this article. The author carries the responsibility for citing and/or licensing of images utilized within the text.