What is the 'peaceful' way to display Bhaichara?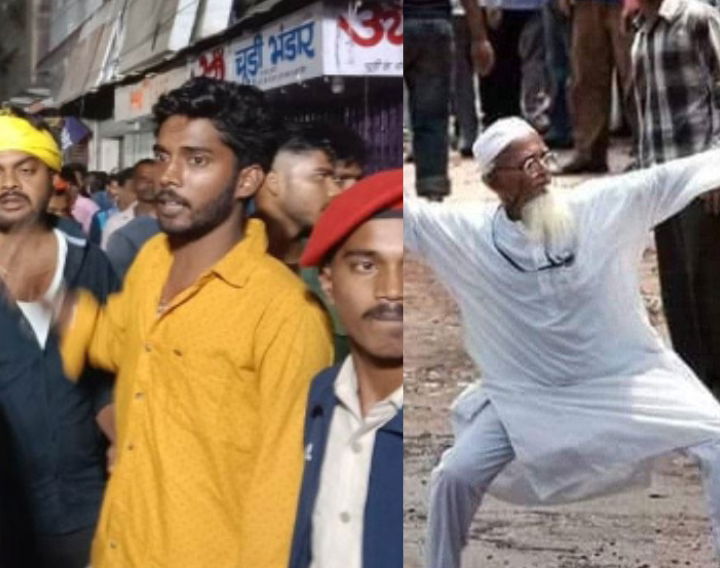 On 28th of October, the "peacefuls" of displayed Bhaichara in the Sahibganj district of Jharkhand by pelting stones on the procession of Maa Kali in Sahebganj and by injuring many people who took part in the procession including women and children. In view of the situation, the police had to use force and disperse the crowd using water cannons. Though the matter is calm for now, the tension remains. In view of this, heavy police force has been deployed in the area.
The incident took place when the procession reached near Badshah Chowk on LC Road which is a muslim dominated area. Hindus took out a procession for Visarjan of the murti of Ma Kali and as soon as the procession reached the muslim dominated area Badshah Chowk, the residents started to pelt stones on the processions. The people involved in the immersion procession said that when they were taking the murti of Ma Kali to the ghat for visarjan, the other religious group started to pelt stones at the procession. Stones were being thrown from the terrace of the surrounding houses. There were also women and children who were going for Visarjan and because of the stone pelting many got hurt.
On getting information about the incident, police of several police stations reached the spot and using water cannons, dispersed the crowd and handled the situation. After this the procession proceeded from there in the presence of the police and went for immersion.
DISCLAIMER: The author is solely responsible for the views expressed in this article. The author carries the responsibility for citing and/or licensing of images utilized within the text.