How has Poverty declined in India under the Modi government, according to the IMF report?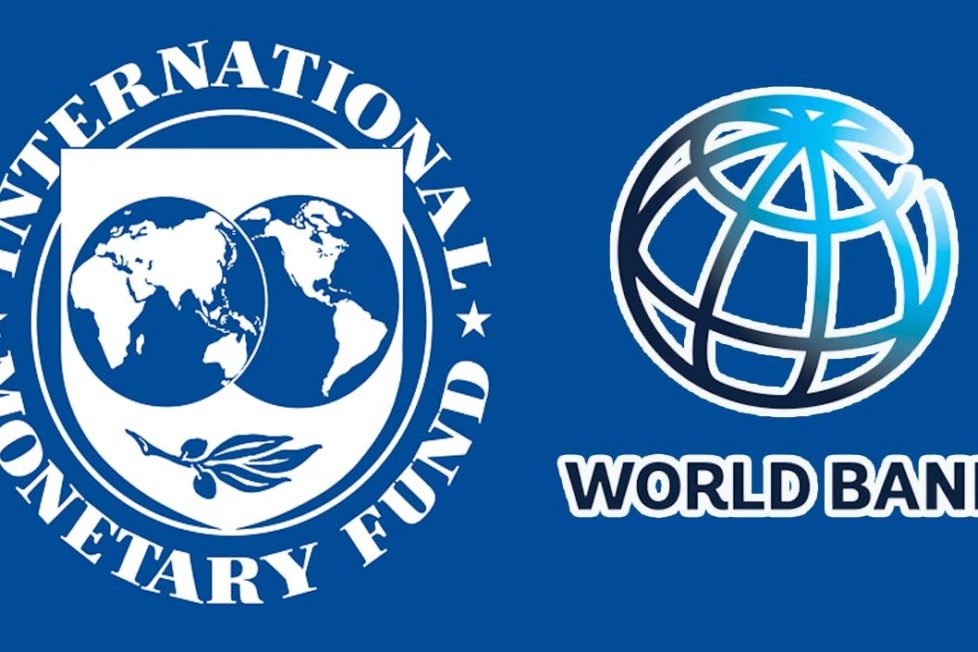 Recently a research paper titled 'Poverty has Declined over the Last Decade But Not As Much As Previously Thought' has been published by the World Bank. The paper bears resemblance to a working paper published by the International Monetary Fund (IMF) which states that India has almost eliminated extreme poverty through state-funded food handouts (public distribution system) and Due to which consumption inequality has reached its lowest level in 40 years.
In India, extreme poverty was 22.5 percent in 2011, which decreased from 12.3 percent to 10.2 percent by 2019. According to the working paper of World Bank Policy Research, there has been a greater decline in poverty in rural areas. It was also said in the working paper released by the International Monetary Fund (IMF) that India has almost eliminated extreme poverty.
The number of extremely poor has decreased in India. Between 2011 and 2019, the number of extreme poor has decreased by 12.3 per cent and rural areas have performed better than urban centres. World Bank has given information by issuing a report in this regard.
Estimates released after a long time
Economists Sutirtha Sinha Roy and Roy van der Weide said that the country has not released any official estimates of poverty and inequality for more than a decade. The survey based on the consumption of households was released by NSS in 2011.
Earlier, an International Monetary Fund (IMF) document said that the Pradhan Mantri Garib Kalyan Anna Yojana has played an important role in maintaining extreme poverty at a low level of 0.8 per cent in 2020 affected by the pandemic . Under this scheme, free food grains are being given to the poor from ration shops.
Poverty reduced in the last decade
The report titled 'Poverty in India has reduced in the last decade, but less than thought', said, "The reduction in poverty rate in rural areas is higher than in urban centres." The authors say that urban poverty increased by 2 percentage points in 2016 during demonetisation and declined sharply thereafter. Rural poverty increased by 0.1 percentage points in 2019, reflecting the slowdown in economic growth.
"Our estimates of consumption growth in national accounts and poverty based on survey data exercise a more cautious approach than previously predicted," the report said. It is estimated that poverty reduction during 2015-2019 is expected to be less than earlier estimates based on growth in private final consumption expenditure.
The authors also noted that their analysis found no evidence of increased inequality in consumption . According to the report, the income of farmers with small holdings has increased more. The real income of these farmers has increased by 10 per cent on an annual basis between the two survey rounds. At the same time, the income of farmers with large holdings has increased by two percent during this period. In this, it has been said that in the villages, the family which has small size of fields, is more likely to be poor than others.
Significance of the Report:
This World Bank paper is significant because India does not have any official estimates for the most recent period. The last expenditure survey was released by the National Sample Survey Organization (NSSO) in 2011 , when the country also released official estimates of poverty and inequality.
A new household panel survey set up by the Center for Monitoring the Indian Economy (CMIE) highlights how poverty and inequality have evolved since 2011 using the Consumer Pyramid Household Survey.
Major poverty alleviation programs of India:
Integrated Rural Development Program (IRDP)
Pradhan Mantri Awas Yojana
National Old Age Pension Scheme
Annapurna scheme
Mahatma Gandhi National Rural Employment Guarantee Act (MNREGA), 2005
Deendayal Antyodaya Yojana – National Rural Livelihoods Mission (DAY-NRLM)
National Urban Livelihood Mission
Prime Minister's Skill Development Scheme
Pradhan Mantri Jan-Dhan Yojana 
DISCLAIMER: The author is solely responsible for the views expressed in this article. The author carries the responsibility for citing and/or licensing of images utilized within the text.