How powerful is the new aircraft carrier of Indian Navy's IAC Vikrant?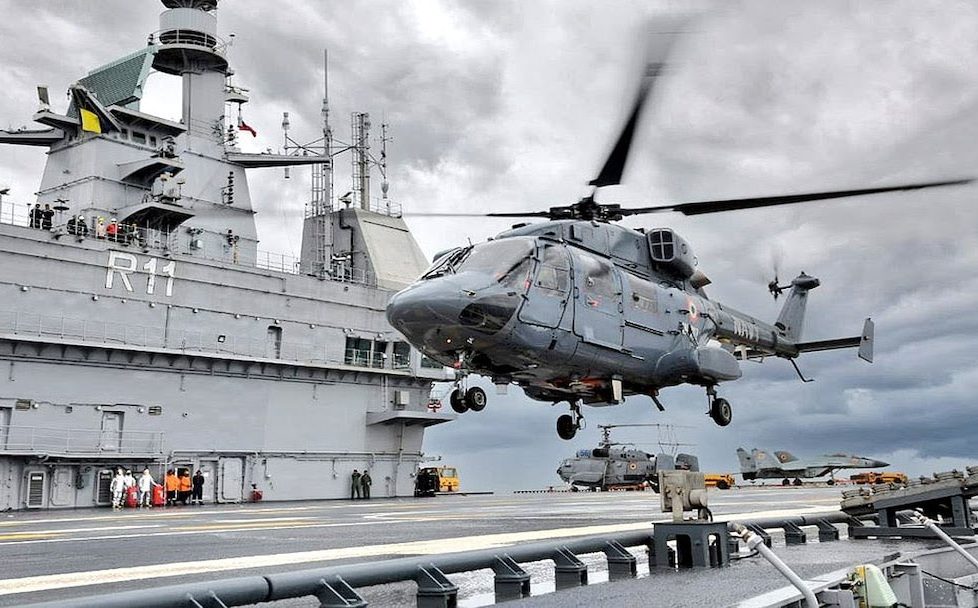 Prime Minister Narendra Modi is going to hand over the new indigenous aircraft carrier IAC Vikrant to the Indian Navy on 2 September 2022. It is true that China's navy is the second most powerful navy in the world and India is the seventh most powerful navy. But no war has been won on the strength of weapons, machinery and soldiers alone. It requires the right strategy, deployment and courage. In which there is no doubt on the capabilities of the Indian Navy. Pakistan has had a bitter taste of it in the 1971 war.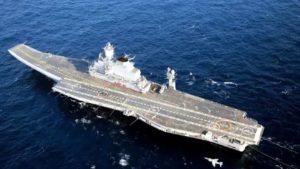 Powerful armies are not for war but for making peace. The Indian Navy also believes in making peace. But neighboring countries have a habit of creating unnecessary problems. India has two aircraft carriers. The first is INS Vikramaditya and the second is IAC Vikrant. Along with IAC Vikrant, INS Vikramaditya is also included in the world's ten most powerful aircraft carriers. Both are included in the list of 10 powerful, modern and deadly aircraft carriers of the world.
First know… IAC Vikrant's strength and potential
INS Vikrant has been built at Cochin Shipyard. Its displacement is 45 thousand tonnes. It can carry 30 to 35 aircraft on itself. IAC Vikrant has a length of 860 feet, beam 203 feet, depth 84 feet and width 203 feet. Its total area is 2.5 acres. Its maximum speed is 52 KM per hour. It has Barak missiles on it. Integration work can start for missiles like BrahMos. So that in future the ability to fire long-range missiles from this ship can be developed.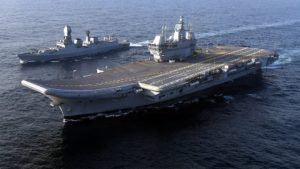 General Electric turbines are fitted in IAC Vikrant, which give the power of 1.10 lakh horsepower to this giant ship. The strike range of this aircraft carrier is 1500 km. But its selling range is 15 thousand KM. In making this aircraft carrier, 76 percent indigenous materials have been used. It is fitted with 4 Autobreda Dual Purpose Canons measuring 76 mm. Which have the firepower to sneak on enemy aircraft, missiles and warships. Apart from this, 4 AK 630 point defense system guns have been installed.
Kamov, AALH Dhruv and Romeo helicopters will be deployed on this. MiG-29K fighter jets, American MH-60R multirole naval helicopters, Indian ALH Dhruv and Kamov Ka-31 AEW helicopters will be deployed at IAC Vikrant. MH-60R is also called Romeo helicopter. In the future, the world's best naval fighter jets can also be deployed on it. For which war is currently going on in many fighter jets including Rafale, Super Hornet.
Now know about the aircraft carriers of China… 
Shandong Aircraft Carrier: China's indigenous aircraft carrier that works on the Short Takeoff But Arrested Recovery System (STOBAR). The 305 meter long ship has a beam of 75 meters. Displacement is 70 thousand tonnes. A maximum of 44 fighter aircraft can be deployed on it. It is said that the world's deadliest weapons have been installed on it, but China has not shared much information about them.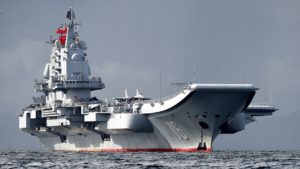 Liaoning Aircraft Carrier: This ship is the oldest in China and the fourth largest aircraft carrier in the world. Its design dates back to the Soviet era. But later China upgraded it accordingly. The 304.5 meter long ship has a beam of 75 meters. Its displacement is 58 thousand tonnes. 50 aircraft and helicopters are stationed above it.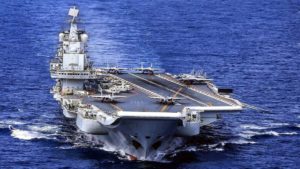 Fujian Aircraft Carrier: Fujian Aircraft Carrier is China's Type 003 vessel. It is about 315 meters long. Apart from this, the displacement will be 80 thousand tonnes. It will be slightly larger than Liaoning and Shandong. All three Chinese aircraft carriers do not have nuclear engines. These are conventional diesel gas turbine engines only. China has used Catapult Assisted Take of Arrested Recovery (CATOBAR) in Fujian. It is commonly used on American warships. More than 36 aircraft can be stationed on Fujian.
DISCLAIMER: The author is solely responsible for the views expressed in this article. The author carries the responsibility for citing and/or licensing of images utilized within the text.