How some factors are playing crucial role in UP Elections!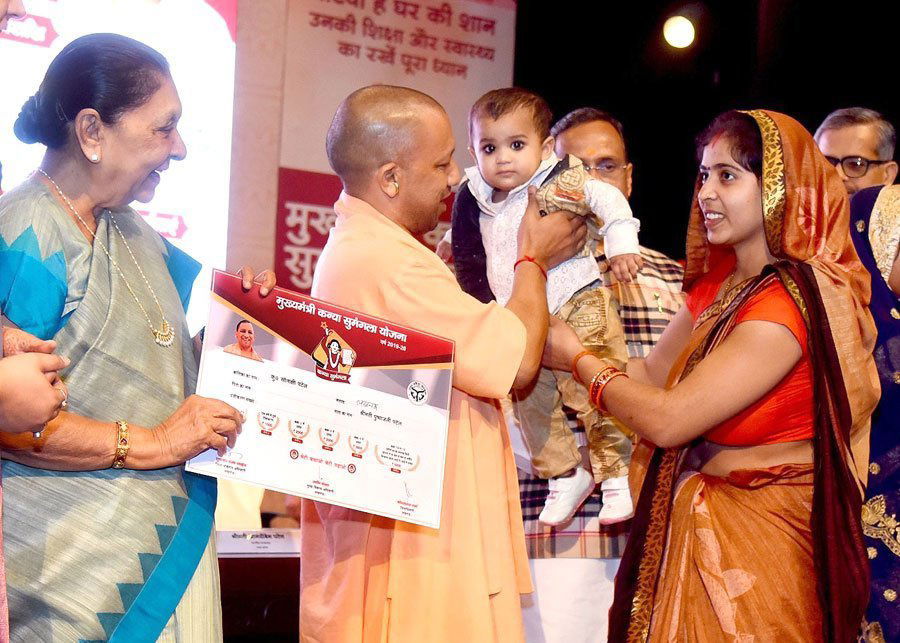 Yogi Adityanath and Narendra Modi have really made BJP in Uttar Pradesh stronger in a short time through –
Honest and good governance.
Stamping out mafia and goonda gangs.
Building new roads and highways.
By bringing in outside industries to invest in the state by making the state business friendly.
Recovering billions worth of money and land looted by previous government and their cronies.
Killing of hundreds of criminals in encounters
Improvement in law and order
Improvement of healthcare. Building many new hospitals and medical colleges.
Improvement of education. Building of many educational institutions
Building of lakhs of latrines.
Ending cow slaughter
Enhancing the pride of India.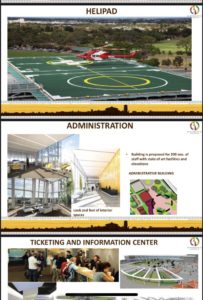 The BJP government has fulfilled every promise mentioned in the Lok Kalyan Sankalp Patra in 2017, Chief Minister Yogi Adityanath said and voiced confidence that the party' tally will cross 350 seats in the 403-member House in the 2022 assembly polls.
Presenting a "report card" of the four-and-a-half years of the BJP government in Uttar Pradesh ahead of the Assembly elections, Chief Minister Yogi Adityanath on Sunday claimed that the state has undergone a "complete transformation" and its perception before the country as well as the world has changed as there have been no riots since 2017 and strict actions have been taken against mafia and criminals during his rule. The chief minister also claimed that his rule would be remembered for "surkasha (safety) and susashan (good governance)" for both women as well as for the industry.
The four-and-a-half years' rule of Uttar Pradesh will be remembered for security and good governance)… In the past, mafias under the patronage of the government used to create an environment of fear, and riots were rampant in the state… Now, the investors' confidence in the state is growing and UP has emerged as number two in the country in terms of ease of doing business," the chief minister said, adding that his government's priority is to provide security and safety to women. He said criminals were being firmly dealt with irrespective of their caste, religion and social status to provide a safe and secure environment in the state.
Drawing a comparison with the previous Samajwadi Party government, Adityanath hit out at the Opposition party over the law and order and accused it of indulging in corruption and nepotism in government jobs. You all have seen the scandals that took place between 2012 and 2017. It was not very long ago. In the previous government, there used to be communal clashes every 3-4 days. But in the last four years, there has not been a single incident of riot)," he said.
Before 2017, transfer and posting of officials had become a business and open auction used to happen for the posts," the CM said, adding that no one can make such charges on his government. "Whenever new government vacancies were announced, members of a family used to go across the state to extort money. But in our four-and-a-half years of rule, there has been no allegation of any kind of extortion or bribery in filling up of vacancies," the chief minister said, adding that an environment of security, transparent working and ability to take spontaneous decisions resulted in industrialists wanting to invest in Uttar Pradesh.
Targeting the previous chief ministers, Adityanath said there was a time when people used to become the chief minister just to enter into a competition of building a huge bungalow for themselves by demolishing government bungalows.
"Unlike them (previous governments), we did not make luxurious houses for ourselves. The last four-and-half years were dedicated to good governance. Our government focused on building houses for the 42 lakh poor people of the state," he said, taking a veiled dig at his predecessor Akhilesh Yadav. "The last four-and-half years were dedicated to good governance. And we did not build houses for ourselves, but for 42 lakh poor people of the state," he said.
Adityanath also targeted the SP rule of Mulayam Singh Yadav before 2007 and pointed out that there was a "khaydyan ghotala" (foodgrain scam) in 2005-2006, for which the CBI is still conducting the investigation. He said that before 2017, Uttar Pradesh was considered as the state that restricts the development of the country but today it is leading in the implementation of the majority of Central government schemes. Amid Opposition's charge of alleged mismanagement during the Covid pandemic, Adityanath said, "Unlike in the past, if there is any calamity today then the government takes all the steps for safety and prevention. And if there is a loss to life, still the affected families are provided compensation on time."
The chief minister claimed that his government provided more than Rs 5 lakh crore of financial benefits through Direct Benefit Transfer to youth, poor, women and farmers under different schemes in the past four-and-a-half years. He also claimed to have provided 4.5 lakh jobs to youth without any bias and only on merit following all the rules of reservation. A booklet titled 'Vikaas Ki Leher, Har Gaon Har Shaher', listing the achievements of the UP government was also released on the occasion. Among other things, the BJP government claimed that 4.50 lakh youth have been given government jobs. "UP, which was considered an obstacle in the path of development, is number one in implementing 44 central schemes," Adityanath said.
Listing the construction of Ram Temple in Ayodhya as the achievement of his government, Adityanath said that he fulfilled each and every promise made in BJP's "Lok Kalyan Patra" ahead of the 2017 Assembly polls.
"We are blessed that during our government, the construction of the Ram Temple in Ayodhya started under the guidance of Prime Minister Narendra Modi… However, the Opposition parties used to see religious festivities them from communal point of view. They always remained apprehensive about organising Deepotsav in Ayodhya, and thought that if they do it, they will get the label of being communal," he said, adding that his government has developed places of religious tourism from Kashi Vishwanath Dham, Chitrakoot Dham, Vidhyavasini among others.
DISCLAIMER: The author is solely responsible for the views expressed in this article. The author carries the responsibility for citing and/or licensing of images utilized within the text.