How successful has been the 'liquor ban' in Bihar?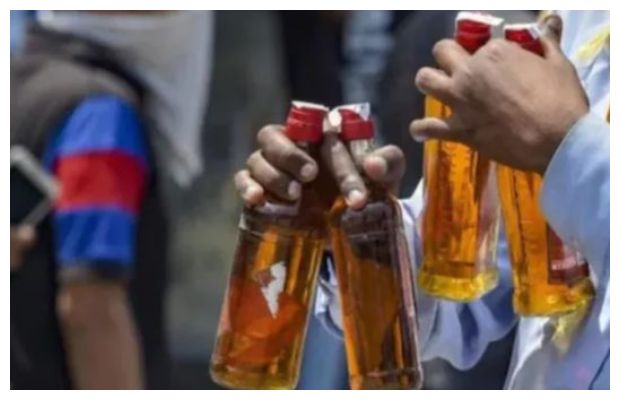 Highlights – 
The biggest side effect of prohibition!
'Poisonous liquor is destroying our world'
'Liquor ban only on paper not on the ground'
Of what use is this liquor ban? After prohibition, people have started secretly drinking poison in the form of alcohol. Earlier he used to come after drinking. used to quarrel. Now you are dying straight after drinking, so what is the use of it? This is the statement of those women, Whose husband has died after drinking poisonous liquor in Chhapra. Women clearly say that earlier at least they did not die after drinking. Now our world is being destroyed. 38 people have lost their lives in Chhapra spurious liquor incident. After the hooch scandal, this statement of women against prohibition is not of any one woman. We will talk about the rest of the women. First of all let's look at some facts. On December 14, 2022, the process of death due to spurious liquor begins in Chhapra. Chief Minister Nitish Kumar's statement comes on 15 December 2022. They say that Bihar is benefiting a lot from prohibition. The women are happy with this. CM once again repeats the old thing that liquor ban was done at the behest of women. Knowing this, it is said that at that time women demanded prohibition and became happy after prohibition, they felt that liquor would not be available completely in Bihar.
Prohibition and women
The prohibition law was implemented in the state in the year 2016. According to the State Crime Records Bureau and media reports, 13 people died of spurious liquor in 2016. 8 people have died in 2017, 9 people in 2018, 9 people in 2019, 6 people in 2020, 90 people in 2021 and about 100 people in 2022. Most of the deaths occurred in Muzaffarpur, Chhapra, Bettiah, Begusarai and Gopalganj. However, BJP leader and Rajya Sabha MP Sushil Kumar Modi calls this figure less. They say that after prohibition in Bihar, 1 thousand people died due to drinking spurious liquor, revenue loss of 35 thousand crores and 4 lakh poor have been sent to jail in 6 years. After the death of poisonous liquor, the women who demanded liquor ban from Nitish Kumar are now demanding to open liquor shops. nbt onlineTalked to some women. Parvati Devi, a resident of Arrah's Karman Tola, says that prohibition is a good thing, but now people are dying after drinking spurious liquor. Whose family member is dying. The same family will know what is going on on him. Earlier they used to drink alcohol, they didn't die. The Chief Minister should think on this.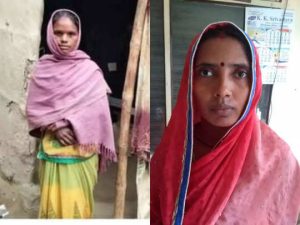 Dastan-e-sharabbandi
The poor and downtrodden women of Arrah in Bhojpur district are mourning the Chief Minister. He says that death due to poisonous liquor is very sad. Illegal liquor trade continues. Poor people are dying after drinking cheap liquor. Rich people get away with drinking expensive liquor. Amend the prohibition law. On the other hand, Sangeeta, a resident of Sarvodaya Nagar, says that earlier it was better that people used to come after drinking alcohol and used to sleep at home. Now they are dying straight after drinking. The government system is completely guilty in this. The prohibition law in Bihar could not be implemented properly. Sushma says in a conversation with NBT Online that liquor should be started again after abolishing the prohibition law in Bihar. People are dying because of drinking spurious liquor. Will be saved from dying once the alcohol is turned on. Chief Minister should reconsider his decision. Liquor should be started again in Bihar. There itself, Meera Devi, a resident of Arrah's Bank Colony, says that liquor is being found in every area across Bihar. When the liquor was on, people did not lose their lives in such numbers. I think the government should start liquor. A woman named Ragini Pandey says that illegal liquor business is going on everywhere. No city is untouched by this. Chief Minister Nitish Kumar should consider his decision. People are dying unnecessarily.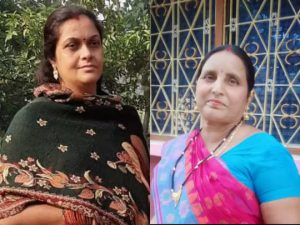 Ground reality something else
Fed up with the continuous death due to spurious liquor, the demand for ending prohibition has started rising from the side of women. Supporting the demand of women, the intelligentsia of Bihar has also started coming in their support. Muzaffarpur's social worker and poet Dr. Sanjay PankajIt is said that look, this was bound to happen. Even then women were troubled by drunken husbands. Prohibition means getting rid of the addiction of drinking. Not only fear, terror and the stick of law, people should have been made morally aware as well, which the government could not do. They don't know where the liquor goes from the police station. Doesn't the administration know where the truckloads of liquor is coming from? Wine is being produced in every house. Their officers are also drinking, doctors are also drinking. Law & Order is over. Murder is happening every day. It cannot be argued that a man commits murder after drinking alcohol. Dr. Sanjay Pankaj angrily says that the murderer can do without drinking alcohol. Nitish Kumar are people of unstable mind. Some women said to stop drinking, but the mass death that is happening today. When liquor was sold At that time there was no mass death like this. There is no village where Dalit women are not involved in brewing. You banned toddy. Till date, it has not been heard that someone has killed someone by drinking toddy.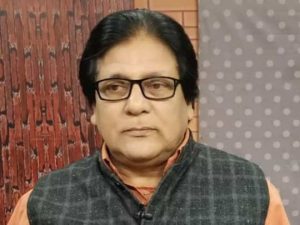 Life is going through 'Jam'
Dr. Sanjay Pankaj says that the way the afflicted women are lamenting today. They are facing family and social loss. Lamenting of women is not sending a good message. Women were not asking for prohibition as much as in today's date. After being widowed more than that, women are pleading to start liquor. Someone's brother, husband and son died. When the liquor was open, he used to torture his wife only after drinking, but even the son used to stand against the father. There were also people who punished the drinker in the society. But the one who died, his family is over. At the same time, Naval Sharma was the senior spokesperson of JDU when there was a demand from women to start liquor. It is said that in the beginning prohibition was welcomed by women because they felt that their husbands would no longer drink alcohol. Exactly the opposite happened with women. After prohibition, women had raised a lot of hope. Voted enthusiastically for Nitish Kumar. Women did not know that Nitish Kumar would prove to be a big failure in implementing prohibition. Naval Sharma says that the way liquor ban was implemented in Bihar, women's kitchen became more pressurized. Two country liquor used to be available for Rs. 40 in rural areas, now it is available for Rs. 150.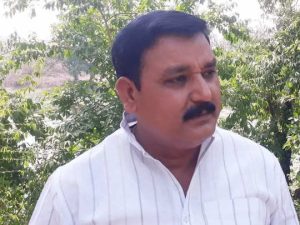 Fix for women folks – 
Naval Sharma, while supporting the demand of abolition of prohibition law on behalf of women, says that the drinker who used to drink earlier is still drinking today. Naval Sharma says that he did not find a single such person in the entire society, especially in the working class of the rural areas. One who used to drink alcohol earlier and has given up alcohol after prohibition. This is having a direct effect on the housewives, because the bottle which earlier used to come in forty, is now available in one and a half hundred. This has directly affected the budget of women. Organizations running on the crutches of the Nitish Kumar government, such as AN Sinha Institute, etc., throw dust in the eyes of the public that there has been a decrease in domestic violence in Bihar. Crime has come down. Naval Sharma says that if Nitish Kumar has moral strength, he would not conduct surveys from government institutions. They should get it surveyed by a retired judge. Reality will come out. Nitish Kumar talks about reduction in crime and NCRB says something else. Domestic violence decreased slightly in the year prohibition was implemented, then increased rapidly thereafter. Naval Sharma said in a conversation with NBT Online that the NCRB figures expose Nitish Kumar's claims. Atrocities and crimes against women have increased more than before. Now prohibition has become a noose around the neck for women.
DISCLAIMER: The author is solely responsible for the views expressed in this article. The author carries the responsibility for citing and/or licensing of images utilized within the text.