India: An Emerging Manufacturing Hub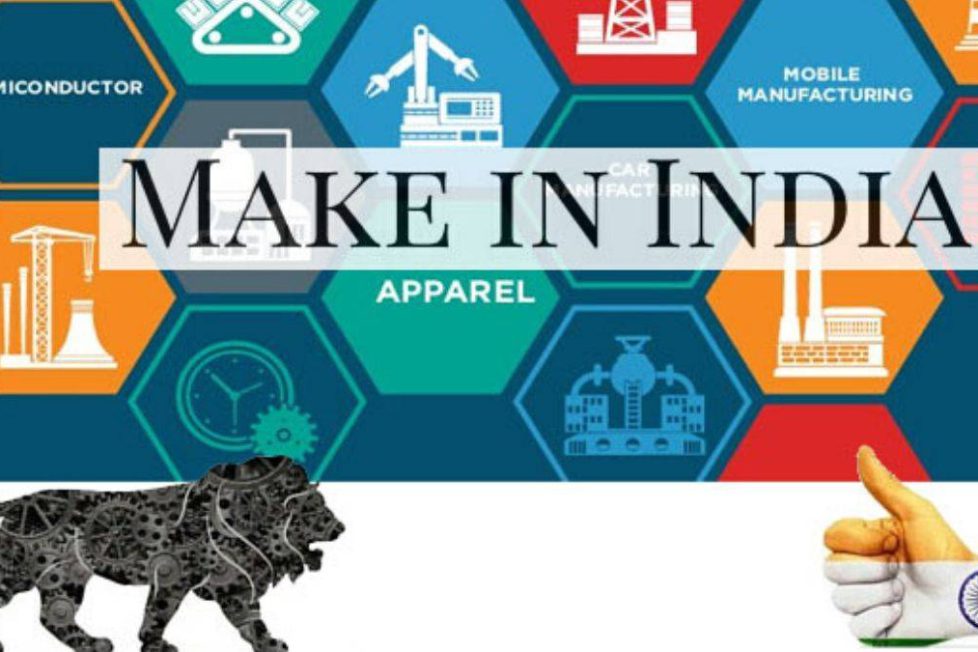 Amid the COVID-19 crisis that has brought entire countries and economic powerhouses of the world to a halt, India has enough potential to emerge as one of the leading manufacturing hubs that the global community can look up to. PM Modi's emphasis on Atmanirbhar Bharat and the call for 'Be Vocal for Local' in the midst of the global pandemic is an apt reminder of the fact that both unbridled capitalism and pure communism have failed humanity. The half-baked Nehruvian socialist system too failed India, the consequences of which are continuously being felt till this day.
Hence, instead of looking towards the West for solutions to its problems, it is high time that India develops its own indigenous economic and political system which is not alien to its chiti, i.e. inherent intellectual state or nature. Atmanirbhar Bharat Abhiyan needs to be pursued with the right political will in collaboration with the community so as to turn the tide of the COVID crisis into an opportunity to make India the manufacturing hub of the world.
With this purpose in mind, Ravi Shankar Prasad, Union Minister of Telecom and IT, had recently launched a start-up challenge called CHUNAUTI under the Next Generation Incubation Scheme (NGIS) initiative of the Software Technology Parks of India (STPI). The idea behind the incubation scheme is to develop and build an ecosystem for start-ups in India in partnership with the MeitY.
The aim is to further the Digital India initiative of the government by dispersing the IT/ITeS industry to the smaller towns and cities of India. With focus on building a robust software product ecosystem in the direction of Atmanirbhar Bharat, NGIS shall play a major role in empowering small town Indian youth to showcase their talent in building indigenous software products for India and the world. Start-ups from across the country can apply to become an NGIS beneficiary.
In order to prepare itself for tough competition in the global supply chain in the coming times, India needs to adequately harness the maximum benefits out of the 'Make in India' initiative of the government, driven by the push for Atmanirbhar Bharat. Emphasis must be laid on the fact that investors find in India a conducive enough environment for the setting up of manufacturing units. It is with this objective in mind that Commerce and Industry Minister, Piyush Goyal, has launched a one-stop repository of the country's land bank comprising of all the necessary information on available and vacant plots of land, satellite view of the terrain including forest cover and drainage, and heat maps on the natural resources found there. Named as the National GIS-enabled Land Bank System, it is a database of industrial areas and clusters across different states of India, consisting of information on more than 3,300 industrial parks across 31 states and UTs covering about 4.75 lakh hectare land.
Initially, the project has been launched for six states with others likely to be included by December, 2020. The portal will also contain information related to champion sectors and high-priority sectors under the government's 'Make in India' campaign, such as state and district-wise net industrial land available, relevant contact details, tracing of land available for investment, current external infrastructure geo-tagged such as road, rail, airport and dry port connectivity to all industrial hotspots. With the aim of developing districts as major export hubs, the onus of responsibility now lies on the states to identify products unique to each district and integrate their district-level exports strategies which would then feed into the state-level export strategies.
Sensing an opportunity, Indian companies are also looking forward to set up their manufacturing bases in India or shift their operations from a different country to India. E.g. Tata Sky recently announced that it is shifting a significant portion of its set-top box sourcing to India. It has tied up with Technicolor in order to develop set-top boxes for the Indian market that will be manufactured and distributed within the country itself. It is expected that since the set-top boxes will be manufactured locally, their prices will likely come down, thus benefitting customers.
In another instance, a Mumbai-based coal-tar derivatives company, Epsilon Carbon, has forayed into the battery material business by setting up a manufacturing facility in the Bellary region of Karnataka to produce graphite anode materials for lithium-ion batteries. Through its newly-formed subsidiary called Epsilon Advanced Material, the company has planned to invest Rs. 500 crore by 2025 to establish 50,000 tonnes of anode material capacity. It needs to be mentioned here that the Phase 1 of the project which was to set up a manufacturing facility to produce 2500 tonnes per annum (TPA) of bulk carbonaceous mesophase, a key raw material required in the manufacture of lithium-ion batteries, is over and the company is working to expand its capacity to 15,000 TPA by the end of FY21. The company will also be supplying customised graphite powder that is used in the manufacture of a variety of specialised products and industries.
These examples make it clear that as a result of the disruption in global supply chains brought about by the COVID-19 pandemic, India is now looking forward to boost its domestic production capabilities, so as to be able to absorb supply-chain shocks and thus cater to the market demands. In fact, the pandemic has come in as a much-needed but quite unprecedented opportunity to introduce efficiency-enhancing reforms that could make Indian producers and production houses equally competitive in the global market.
India's ability to recover from the downward economic fallouts of the pandemic greatly depends upon its capability to protect and encourage businesses and industries in the coming times. Hence, it has become all the more imperative to promote Indian industries and local start-ups, while at the same time, making them globally competitive through necessary reforms and government interventions.
References:
DISCLAIMER: The author is solely responsible for the views expressed in this article. The author carries the responsibility for citing and/or licensing of images utilized within the text.