India as an Innovation Hub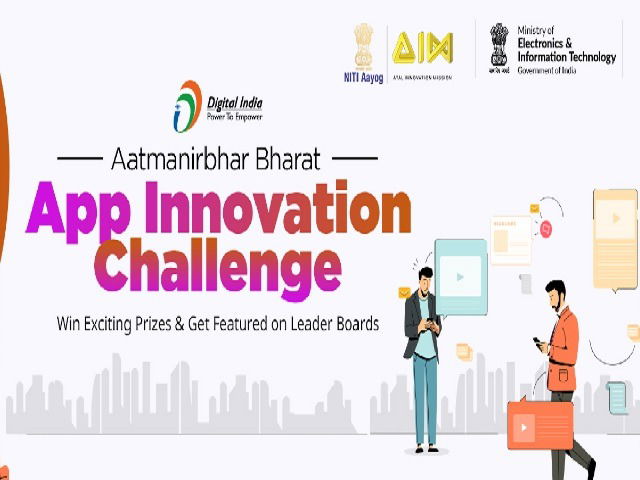 COVID-19 AS AN OPPORTUNITY FOR TRANSFORMING INDIA INTO AN INNOVATION HUB – THE SWADESHI WAY
Team3's Reasearcher Ankita Dutta says,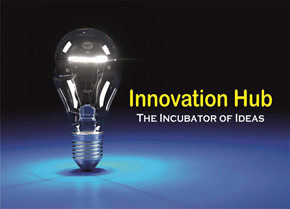 Picture Credit: https://ncsm.gov.in/wp-content/uploads/2014/08/Innovation-Hub-Web.jpg
As former PM of India Atal Behari Vajpayee aptly said, "Bharat sirf ek zameen ka tukda nahi, ek jeeta jaagta rashtra-purush hain", meaning, India is not just a piece of land but a living entity. The India that won Independence from the British in 1947 is not the same as the one that has existed for hundreds and thousands of years. India is not a modern-concept that came about with the end of colonialism and the dawn of Independence, but an age-old belief system, an eternal reality based on Sanatan sanskriti that has existed well before the emergence of any other civilisation in the history of humanity.
Blind and copy-cat versions of West-inspired notions of nation and nationalism have often misunderstood the Sanatan nature of our Dharma and Rashtra both, which are not the same as religion and nation respectively. This is the all-encompassing belief in Dharma Sanatan and Rashtra Sanatan that has been passed on to us over the generations, thereby laying the foundations of the civilisational essence of Bharat. It is the same Bharat that has given birth to warriors like Chandragupta Maurya and Chhatrapati Shivaji who fought for Dharma against a foreign resisting force. This is also the Bharat that has survived bloody invasions, wholesale massacres of populations, loots, genocides, social evils, abject poverty, corruption, unemployment, etc.
We Indians have stood the test of time in being the champions of multi-purpose usage of devices, which, in popular parlance, is called jugaad or the art of finding solutions to problems with just anything we have at hand. It is not strange then that in a country as diverse as India, and also facing a scarcity of several resources, this ability to fend for and look after oneself has also gradually evolved with the circumstances and needs of the times. Technologically speaking, these frugal innovation techniques have helped us produce low-cost, effective devices and products, although it might not always adhere to the dictums of "modern scientific and design thinking". This is the jugaad mindset that has created innovations such as affordable heart surgery (Narayana Hrudalaya), palliative care for end of life (Kerala Neighbourhood Network), efficient cataract surgery (Aravnid Eye Care), refrigeration without electricity (Mitticool), etc. The Indian consumer is very price-sensitive but at the same time, it is also very much willing to experiment if the value-addition is appealing, and this opens up a host of opportunities for novice innovators.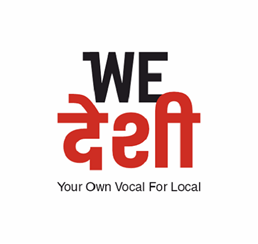 Picture Credit: https://lh3.googleusercontent.com/-kFKudLZpSTK8wYiBmN9yTzgOe8U4K-kE-8sFd2i9kQnJSqW7-ndWger8n4INhd0iQ
According to a NASSCOM report, India represents the third largest technological start-up ecosystem in the world. We are the world's oldest country with the oldest civilisation that boasts of the first-ever planned cities in the world in Harappa and Mohenjodaro. Quite ironically, thanks to the crony socialist politics of the previous governments, today, India is home to some of the worst planned cities in the country with worst quality of infrastructure related to sanitation, drinking water and hygiene. Mindless urbanisation has come with its obvious faults which has laid barren the faulty economic policies of the bygone years based on Big State over the Market. With millions of underserved consumers in India, innovation has the potential and imperative to bring about reforms in all walks of our lives, especially in the areas of education, healthcare, banking and environmental stability. The time is ripe and hence the opportunity awaiting is big.
It is in this context that PM Narendra Modi's latest slogan 'Be Vocal About Local' is aimed at addressing a serious weakness in India's growth story – low share of manufacturing in the country's GDP vis-à-vis China. With his unique ability to identify future trends, combined with the appetite to take risks, and also the ability to make common Indians believe in his dreams, PM Modi's call for Swadeshi/self-reliance is based on India trying to leverage to its maximum advantage the opportunities offered by the Covid-19 pandemic. To colour this well-planned, strategic move of the PM with an anti-globalisation narrative means either overlooking or ignoring the long-term negative fallouts of concentrating the global value chain around one major power based on an anti-human Communist ecosystem. For instance, soon after the PM's call, Aligarh's Kodia Lock-Hardware Firm ended its 10-year long business relationship with China in a bid to promote local manufacturing under the 'Make in India' initiative of the Government.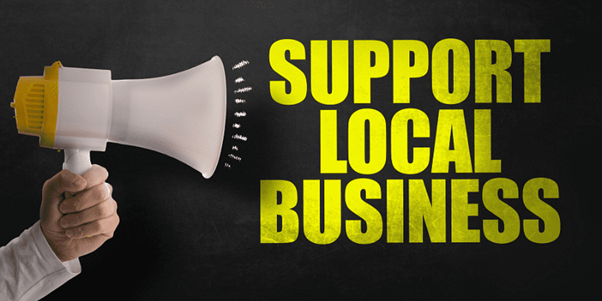 Picture Credit: https://images.yourstory.com/cs/2/f02aced0d86311e98e0865c1f0fe59a2/local-business-support-1590310772914.png
Escalating border-related tensions between India and China have further propelled the anti-China narrative, wherein traders who called for a ban on Chinese goods in support for the PM's call to go 'Vocal for Local', are again calling for a reduction in consumer goods imported from China. Local traders' body Confederation of All India Traders (CAIT) has opined that it will undertake the task of mobilising Indian traders to boycott Chinese goods and lend support to indigenous products, after India and China engaged in skirmishes at the Galwan Valley. CAIT also released a list of 500 categories of products imported from China which it said could be swapped with goods made in India. These include items such as apparel, consumer electronics, kitchenware, watches, decorative lighting, toys, etc. CAIT has also urged Indian celebrities to stop endorsing Chinese brands, especially popular mobile phone brands such as Vivo, Oppo among others.
In the recent row over the LAC with China, the urban English-speaking national media has often failed to bring to the notice of its audience stories of local innovation in remote corners of the country, which, through smart marketing strategies, have become brand names in their own right, besides providing employment with a regular source of income to several others.
Searchlights & Torches from Kalin Engineering Works, Kanpur
For instance, Mahendra Awasthi's Kalin Engineering Works based in Panki village of Kanpur, Uttar Pradesh, is one of the top-class manufacturers of automatic, remote-controlled search-lights fitted with glass mirrors and reflectors made of stainless steel. These heat and waterproof lights are greatly in demand for their effectiveness and long-distance range during night-patrolling by the Army, Air Force and the BSF for policing India's borders with China and Pakistan. Torch-lights used by Army jawans for keeping vigil across the borders at night are also manufactured here. Each and every equipment used in the manufacture of these lights is Swadeshi. After the LAC tiff, the Army has placed orders for more such lights and torches to be used for patrolling India's borders with Bhutan and Sikkim. Earlier, the Defence forces used to import these lights from outside at an exponentially high price but since the last 7-8 years, Kalin Engineering Works have been able to fulfill this need of the Forces, without being dependent on foreign imports. Search-lights manufactured here are also being used in the NTPC, NPCL, GAIL, ONGC, HAL, ISRO, Indian Railways and jails, besides a few other countries like Nigeria, Bhutan and Maldives.
Handcrafted bamboo water-bottles from Tripura
Tucked far away in India's Northeast, another story of local talent and innovation comes from the border state of Tripura. A unique innovation by the Bamboo and Cane Development Institute (BCDI) based in Tripura, bamboo water-bottles manufactured by local bamboo artisans here have shot to the limelight after Bollywood actress Raveena Tandon placed an order from the Tripura Rehabilitation and Plantation Corporation (TRPC). This not only catapulted the product into its moment of much-deserved instant fame, but also started grabbing eyeballs on social media soon after. These are organic, plastic-free and eco-friendly handcrafted bamboo-made bottles produced from all locally sourced raw materials. They are promoted under the Pradhan Mantri Van Dhan Yojana (PMVDY) and National Bamboo Mission (NBM) schemes of the Government of India. Assisted by the Forest Research Center for Livelihood Extension (FRCLE), the scientists of BCDI here had developed these hygienic and leak-proof bamboo water bottles way back in 2018, but it was formally launched by Biplab Kumar Deb, the current CM of Tripura, about six months back.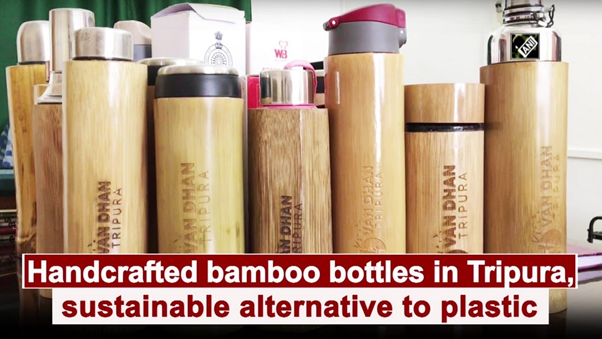 Picture Credit: ANI News/Twitter
In contrast to the bamboo bottles from China which use cheap and light bamboo columns and are widely available in the Indian market, these bottles from Tripura are layered with a barrier of glass, steel or copper, as per the consumer's preference so as to prevent the water from coming in contact with the bamboo. This is also aimed at preventing fungal growth, bad odour and leakage, which are a few common problems with the China-made bamboo water-bottles. FRCLE and BCDI have also designed a large number of other household and handicraft items made of a particular species of bamboo available only in Tripura and other non-timber forest produces.
Besides these bottles meeting all the modern export standards, bamboo cultivation has today become a sustainable livelihood option for more than 5,000 tribal families in different parts of Tripura. Bamboo is a grass and can be vegetatively propagated through rhizome planting, branch cutting, culm cutting and even through tissue culture. It is popularly known as green gold and poor man's timber for it has an innate ability to adapt itself to a wide range of climatic and geographical conditions. Tripura houses around 28% of the country's bamboo stock and has 2,397 sq. km of bamboo forests comprising about 23% geographical area of the state.
White Willow Pillows
Brand creation and marketing of desi products through the 'Make in India' initiative of the Government has perhaps best been showcased by the White Willow start-up launched in 2015. Designed to enhance the way people sleep, the bootstrapped start-up has now become a booming business that produces sustainable, comfortable and affordable memory foam pillows of more than 70 different varieties in India. The business derives its title from the white colour that is often associated with linen and the willow trees endowed with several medicinal properties and health benefits such as reducing anxiety, stress and pain. It aims to expand its global footprint and add more sleep products, including premium quality memory foam mattresses, to its catalogue in the coming times, especially after the PM's call for 'Vocal for Local'. In its 5 years of existence, the White Willow has sold over a quarter-of-a-million pillows to customers in India and abroad, increasingly contributing to improving the sleep health of the population.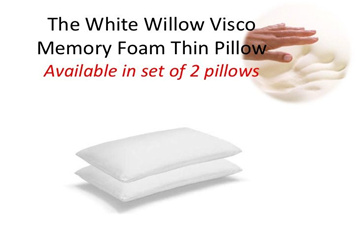 Picture Credit: https://i.pinimg.com/originals/1f/fe/7b/1ffe7bf2afaebf312edea9cc2ac82468.jpg
Since a majority of the population in India lacked pillow education – one of the most important factors behind inducing a sound sleep – the founders of the start-up sensed the opportunity right and have made the maximum benefits out of it by tapping into both the market opportunities and consumer preferences. To manufacture scientifically-designed, high-quality memory foam pillows, the company has partnered with a leading Germany-based chemical supplier, thereby bringing German technology to India while procuring raw materials that are manufactured locally. Steeped in the ethos of local innovation and service, the pillows comply with the requisite environmental standards, besides enabling higher air permeability, breathability, elasticity and longevity through the use of a polyurethane-based flexible foam which is hypoallergenic and skin-friendly. Today, it ranks among the top-selling brands on Amazon India and other market places.
Special anti-bacterial tents from Kanpur Ordnance Factory
In what could prove to be a much-needed resource to fight the coronavirus pandemic, a Kanpur-based Ordnance Factory has come up with special anti-bacterial medical tents, which could be used as isolation wards for suspected positive cases of the Covid-19 virus. Made of poly-visco 410 fabric and weighing merely 10 kilograms, the tents are sturdy, waterproof, and can be easily sanitised, besides providing room for ample ventilation. They have enough space for accommodating two beds and all the requisite medical equipments, and can be put to use even in remote, hilly and inhospitable terrains. The government of Arunachal Pradesh has already procured 50 such tents for coronavirus patients and has ordered for more.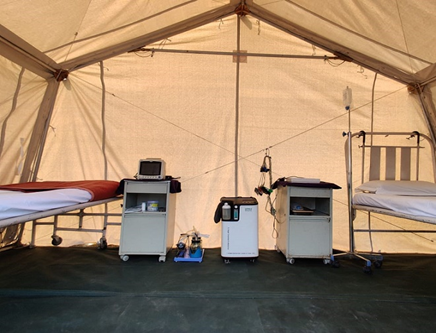 Picture Credit: https://www.jagranimages.com/images/newimg/articleimage/army%20medical%20tratment%20tent.jpg
The OFB plans to set up 10 hospitals with a combined capacity of 280 isolation beds in six other states of the country. This is especially important considering the increasing number of coronavirus infected people with each passing day and apprehension that state governments may run short of isolation beds. In such a situation, these special tents have come up as a cost-effective indigenous solution for purposes of isolation and quarantine of Covid-19 positive patients.
From Job-seekers to Job-creators – the Story of a Bakery in Hardoi, Uttar Pradesh
Two brothers, Kuldeep and Shivam Singh from Mattipur village in Hardoi district of Uttar Pradesh, after having lost their jobs amidst the nationwide lockdown, returned to their village from Haryana where they had been working in a fan-manufacturing factory for the past several years. In order to look after themselves and their families, they re-started work in their bakery which was initially started by their father, but had been lying abandoned for sometime. After procuring the necessary raw ingredients, the two brothers started work on their bakery with the help of hardly 10-12 people from their village. Within a span of a few weeks during the ongoing lockdown, they have been receiving more than 100 orders per day for bread, rusk, biscuits, cakes, etc., besides being able to provide employment to people of some 200 poor families in the village. This comes as a success story in local manufacturing and job-creation, both of which need to be tapped and rightly marketed for driving the steering wheels of an economy like that of India which has borne the brunt of Nehru's impractical and inherently faulty brand of socialist politics over the decades.
'Vocal for Local' – A Business Solution for India's Economic Revival
Therefore, it seems that the call for 'Vocal for Local' by PM Modi is more or less in the line of reinforcing the 'Make in India' campaign of the Government of India. Going the Swadeshi way does not being self-centred in its economic policies. To understand it through academic jargons like 'trade protectionism' is an extremely over-simplified reading of a problem that traces its roots to the Nehruvian economic experience of the first four decades after the country's independence. Based on license-permit raj, crony socialism became the biggest roadblock in the development of a competitive and proficient manufacturing sector in the years ahead. Nehru, and later Indira Gandhi, nurtured a coterie of morally bankrupt, foreign-educated, short-sighted and opportunistic "intellectuals" whose primary task was to ideologically endorse the political and economic narrative of the Congress Party in return for top positions in political and academic institutions. Over-reliance on the state machinery and more and more state-sponsored programmes meant an inefficient system fuelled by sycophancy and favouritism, red-tapism, a weaker economy and increasing corruption.
Whereas 'Make in India' is aimed at introducing supply-chain reforms, the idea behind the 'Vocal for Local' strategy is to create demand-side behavioural changes for persuading consumers to buy 'Made in India' products. Even police canteens including that of the paramilitary forces have been directed to only sell 'Made in India' goods. Amidst the clamour to ban China-made goods, the Union Ministry of Consumer Affairs has sent out a reminder to all e-commerce portals such as Amazon, Flipkart, etc. to ensure that the "country of origin" of the products being sold by them should be mentioned as a part of the mandatory declarations. In fact, the Legal Metrology (Packaged Commodities) Rules, 2011 make it mandatory for all manufacturers to declare the package name and address of the manufacturer, common and generic name of the commodity, net quantity, month and year of manufacturing, MRP and customer care details. There is also a possibility that a new e-commerce policy will soon be implemented in the country in order to limit the goods and products that are being imported from China. In this policy, a special package of incentives is also likely to be announced for incentivising smaller local kirana stores. This shall encourage the existing e-commerce players to join local stores on their formats and thus facilitate their sales.
As a result of the disruption in global supply chains brought about by the Covid-19 pandemic and the adverse impact it has had on several world economies, more and more countries are now looking towards boosting their domestic production capabilities so as to be able to absorb supply-chain shocks and cater to their market demands. In fact, the pandemic has come in as a much-needed but quite unprecedented opportunity to introduce efficiency-enhancing reforms that could make Indian producers and production houses equally competitive in the global market. India's ability to recover from the downward economic fallouts of the pandemic greatly depends upon its capability to protect businesses and industries in the coming times. Hence, it has become all the more important to promote Indian industries and local start-ups, while at the same time, making them globally competitive through necessary reforms and government interventions.
References:
The author is currently is a final year doctoral student in the Center for Political Studies, Jawaharlal Nehru University.
E-mail: ankita.dutta3@gmail.com
Phone: 9560877716
DISCLAIMER: The author is solely responsible for the views expressed in this article. The author carries the responsibility for citing and/or licensing of images utilized within the text.