Indian Stand-up Comedy has a secret agenda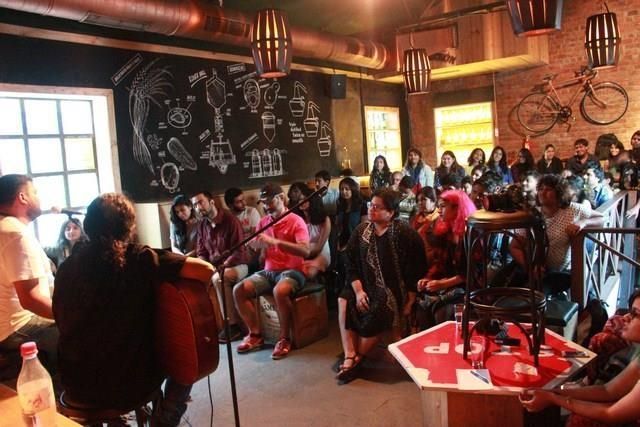 The Indian comedy space is one of the most interesting ones to grow into a small sized industry. After years of experimentation, and birthing pains, there is clear direction to the Indian Comedy space. There are the 'A' listers, well-settled and extremely popular comedians, there's also the 'upcoming and semi viral' comedians and also the 'struggling ones'. There's one pattern that's common across the board for most, if not all of the comedians and aspiring comedians, across regions and languages – it's that they are 'neo-liberals' or 'forced' liberals.
The shallowness of these individuals is exhaustingly frustrating and annoying as these opinions get hundreds of thousands of views, if not millions. Discussing the issue of Nepotism on one of his podcasts, popular comedian Daniel Fernandez calls for piracy as a solution to tackle nepotism. He says "…like I have decided now to only buy tickets for movies that have a non star kid cast. For the movies that have a star-kid cast, I will pirate them…". In the same podcast, he acknowledges the problems of cliques, insiders and outsiders and calls it a 'messy space'.
'Hindu bashing' is one of the most common themes among most of the successful Indian Standup comics. While some do it blatantly, others do it in a much more nuanced and clinical way. In a democracy, where 'Freedom of Speech' is paramount, it's telling and hypocritical that comedy on Hindu symbols and Hinduism is accepted and applauded, while there are almost zero examples of these same comedians cracking jokes on Islam, Christianity and their symbols. A classic example of a stand-up piece by a popular comedian that went viral is when Munawar Faruqui made fun of Godhra riots and called it a movie directed by Amit Shah, produced by RSS. Popular South Indian comedian Alexander Babu did a stand up piece on Lord Ganesha and defended it by adding a footnote to the video which says '…Our Bhakthi literature is full of 'Ninda – Stuti' – which is expressing devotion through humorous disrespect….' The ecosystem works in funny but well choreographed ways, first they insult Hindu gods and then justify it as well using Hindu literature and practises in the name of freedom of speech and liberalism.
Surleen Kaur, on the Shemaroo platform, went to the extent of calling the institution of ISKCON and their disciples 'pornwale'. In her stand-up gig, she goes on to insult Hindu yogis, Sanskrit and ridicule the ancient text of Kamasutra. Another popular youtube comedian Aadar Malik, goes on to insult Hindu God Lord Ganesha to immense applause from the audience.
Youtube, Twitter and Instagram are filled with anti-Hindu content by popular stand-up comedians with almost no action taken against them, except in rare situations. There is a hidden yet clear agenda – to ridicule and trivialize Hindu traditions, values and concepts whilst praising other religions such as Islam & Christianity in the garb of secularism, These comedians live in a self created cocoon of privilege and self-righteousness. Most of the successful Indian comedians are managed by OML (Only Much Louder), a privately held company founded by Girish Talwar and Vijay Nair. Vijay Nair has been associated with the Aam Aadmi Party and Vijay Nair and Girish Talwar have been accused of sexual harassment. OML manages comedians like Aadar Malik, Abish Mathew, Ashish Shakya (AIB fame), Atul Khatri, Azeem Banatwalla (who uses his muslim identity to project himself in distress, while making money out of it at the same time in the name of freedom of speech), Kaneez Surka, Naveen Richard, Rohan Joshi, Sapan Verma, Raunaq Rajani, etc.
Indian Comedy can be unfortunately summed as a group of far left individuals who will ostracize anyone who is not aligned to their ideology. In short, one has to be a liberal or at least perceived to be one to enter the cozy club of Indian Standup Comedy. Any individual, whether they are educated or not, well read or not, successful or not, will be type casted as a 'troll' if they have a point of view that's either centrist or right of centre.
Source:
https://caravanmagazine.in/politics/despite-sexual-harassment-allegations-former-oml-ceo-vijay-nair-finds-work-aap
DISCLAIMER: The author is solely responsible for the views expressed in this article. The author carries the responsibility for citing and/or licensing of images utilized within the text.