Is half of media driven by Jihadist mindset? Shocking details emerge in interview with Pro-Al-Qaeda translation Arm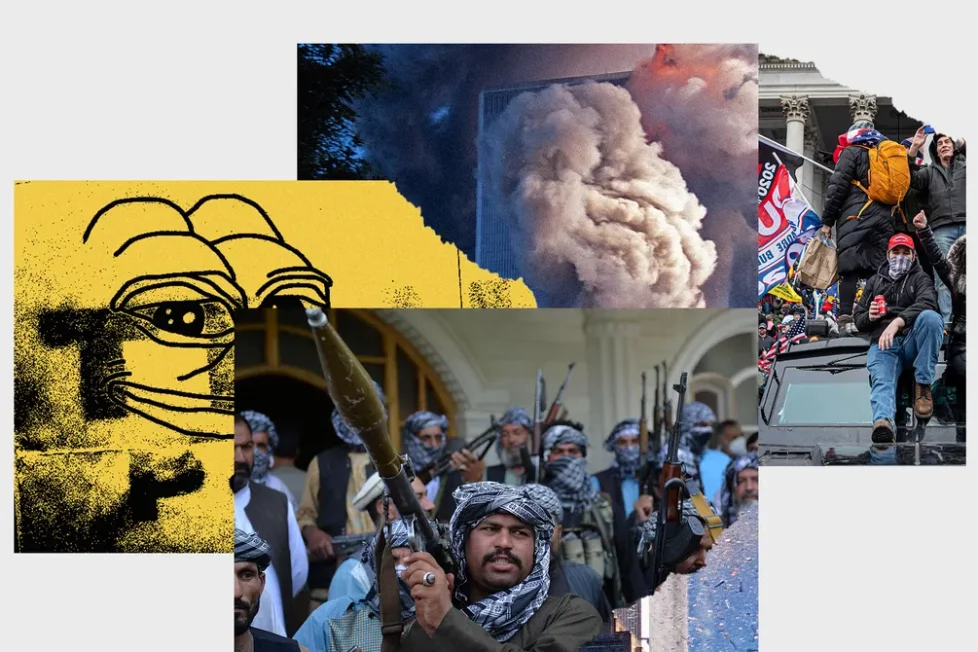 The Islamic State (IS) has been successfully broadening its support and audience as a result of its aligned media organizations, such as the official Al Azaim media of the IS in the province of Khorasan, the pro-IS Halummu, and the I'lam foundation, which prioritized translation efforts as part of IS's overall media communication strategy. Al-Qaeda (AQ) has, on the other hand, struggled in its efforts to directly engage with many ethnic communities around the world since its official or affiliated media channels have not focused the majority of their efforts on the translation front.
This changed when the Islamic Translation Centre (ITC), AQ's young media translation arm for supporting AQ's messaging propaganda to a global audience, was established last year in June 2021. It is the only multifaceted, multilingual archive website in the pro-AQ media ecosystem that publishes translations of official media content from AQ and its affiliates, including attack claims, speeches by living and deceased AQ leaders, including Osama bin Laden and Ayman Al Zawahiri, video releases, and books into 29 different languages. Pashto, Arabic, Farsi, Indonesien, Ruáingga, Hindi, Malayalam, Assamese, French, German, Swedish, Albanian, Swahili, Portuguese, and Spanish are a few of these.
The majority of the recently posted translated content on ITC's website is about Al Qaeda's India-focused propaganda and Al Qaeda in the Indian Subcontinent's (AQIS) media production, which is striking. Then, speeches made by AQ leader Ayman Al-Zawahiri in an effort to inflame Indian Muslims over the controversy surrounding the hijab ban in Karnataka and statements made by AQIS threatening to carry out suicide attacks in India's major cities in response to a BJP spokesperson's blasphemous remarks about the Prophet Mohammad were translated into a number of Indian regional languages, including Hindi, Malayalam, Tamil, Telugu, Gujarati, and The fact that pro-AQ ITC is primarily a translation effort that contracts out its labor to pro-AQ supporters is another notable aspect of the organization.
By asking them to translate AQ's official media content into their native languages, it welcomes these people to work as volunteer translators. With weekly updated translated content released in numerous languages on its website, ITC allows making AQ's propaganda discourse highly accessible to AQ's target audience through the unpaid labor of its believers. Since its inception, ITC has operated its media operations successfully, as no tech giants have banned or removed any content from its website. The contributors are requested to practice cyber security by using a VPN to mask their real IP address in order to avoid the possibility of being watched by security agencies.
The ITC will play a significant role in the pro-AQ media ecosystem, as evidenced by the persistence of its digital media presence and the rising desire of AQ supporters to in participating to the ITC's effort as anonymous translators. Despite being a new program, it would be intriguing to observe how ITC aims to use its developing network of volunteer translators, particularly those from India, to change the dynamic and scope of its media operations.
Pro-AQ ITC is active on the encrypted messaging platform Telegram, the Chirpwire app, and AQ's Rocket chat server "GeoNews." I spoke with one of ITC's administrators to learn more about the organization's internal media structures and operations, their unique focus on India, and their perspectives on the contentious media war between IS and AQ. By contacting them as a researcher using the official user ID provided by ITC, the contact was made in an ethical manner.
The conversion went like this:
Would you kindly introduce yourself and provide some background information about this media endeavor, admin of Islamic translation services?
In the name of Allah, the Most Generous, the Most Merciful, the Supreme Being who alone is Deserving of Worship. May Allah grant His Messenger, his family, his companions, and his follower's peace and blessings. To begin, my name is [redacted] and I'm in charge of managing several ITC projects. I'm supported in this by a number of other brothers. However, I believe it is more pertinent to talk about ITC as a project rather than concentrating on specific people. Our mission is to promote and disseminate the writings of the Muslim Ummah's upright academics and Mujahideen leaders. We see great importance in this assignment. With God's blessing, we hope to eventually start producing our own shows.
2. When did your company, "ITC," start operating?
We first had the concept for ITC in Shaban, 1442 Hijri (March 2021). In Dhul Al Qidah, 1442 Hijri, ITC began its journey after much thought and preparation. We'd rather not talk about our members.
3. Can you please tell me how many active contributors are part of this project? Also, most of the contributors are from which region? 
As I said, it is a project run by volunteers from many different countries and regions. May Allah accept them all. Our volunteer members are located in various continents and regions. So far we have published translations in more than 30 languages. We have at least one translator for each language. Usually, it is more than around 3. You get an idea about the basic range from the above information. I understand that we have brothers who are from different regions and India as well. However, our pro bono translator pool is still quite limited and we would like to increase it quite a bit. Coordination is always difficult when working with volunteers, but Alhamdulillah Allah has eased the affair for us. We would like more volunteer contributors, to increase our output and ensure the quality of the output.
While it was the major chunk of the interview, you can read more here.
DISCLAIMER: The author is solely responsible for the views expressed in this article. The author carries the responsibility for citing and/or licensing of images utilized within the text.