ISLAMOPHOBIA BILL : Threats and how to defeat it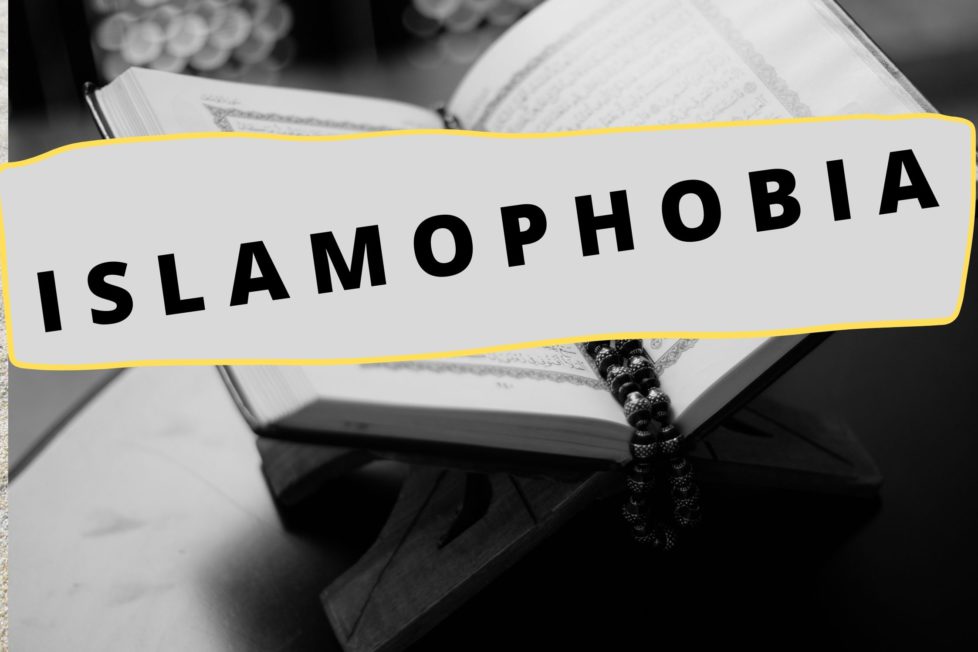 Author: Vijendra Agarwal
The U.S. appears to have a brief memory. It was only in recent weeks that the U.S. committed the most egregious. Foreign policy fiasco by pulling out the U.S. troops from Afghanistan in a great big hurry. The U.S. invaded Afghanistan owing to the catastrophic 9-11 attacks on its soil, followed by a string of terrorist activities around the country. By most accounts, the Islamic jihadists largely committed these. We spent 20 years, the staggering price tag of nearly one Trillion and suffered a heavy loss of human lives, only to return Taliban's Afghanistan back to Taliban.
What is the relevance? The Islamophobia is the creation of many, but not all, such citizens of Islamic nations who caused acts of terrorism, atrocities, and harassed people of other faith in many countries, including the United States. We hardly had known or used the term Islamophobia as we know or use it now.
Now, an unimaginable Bill is about to make its way to the U.S. House of Representatives for monitoring and combating Islamophobia everywhere but the United States. About 3 dozen Democrats back it under the fallible leadership of Ilhan Omar (D-MN). The Bill calls to appoint a special envoy at the State Department, who will act as the eyes and ears of the United States to the outside world. Omar has her eyes on India and I am calling upon Indian diaspora to be fully engaged and use their political capital in every way possible to defeat this regressive, biased and discriminatory bill. Let us understand why? Who are the current signatories? And how we can play meaningful politics through advocacy and educating the members of the House?
Why? India has no history of inciting Islamophobia and/or committing atrocities against Muslims who have lived there in peace and harmony since partition. In fact, contrary to many people's belief and constant state of denial, India has offered too many special accommodations to Muslims in India. For example, the government handsomely pays the maulvis in the mosques but not the priests in the temples; They subsidize the haj trips using money from the Temples, and shockingly, the Temples are under government control, but not the mosques.
Just consider one instance from the last couple of days. The well-educated students in Medical schools cheered for Pakistan's cricket team, danced with the Pakistan flag, and sang Pakistan's national anthem on Indian soil. Now, they are being legally charged with sedition for anti-national activities under the UAPA. Won't we agree everyone must be accountable for improper and illegal acts under the rule of law irrespective of her/his religion? I hope the main sponsor Omar would agree with it, although she perhaps considers herself above the law considering her own checkered background.
Yet according to the language of the proposed bill, as I understand, the punishment to the medical students for their anti-national behavior will be an act of Islamophobia. Just read the very broad sweep under the proposed bill what may be considered Islamophobia: "Islamophobic incitement that occur during the preceding year, including descriptions of acts of physical violence against, or harassment of, Muslim people, and acts of violence against, or vandalism of, Muslim community institutions, including schools, mosques, and cemeteries; instances of propaganda in government and nongovernment media that attempt to justify or promote racial hatred or incite acts of violence against Muslim people; the actions taken by the government of the country to respond to such violence and attacks or to eliminate such propaganda or incitement; the actions taken by such government to enact and enforce laws relating to protecting the right to religious freedom of Muslim people; and the efforts of such government to promote anti-bias and tolerance education." Someone has worked very diligently to devise the breadth and depth of the proposed legislation.
We must ask in all seriousness what authority the U.S. has on any sovereign country in defining and deciding if an act of punishable anti-national activities is "Islamophobic?" Let us not forget that the U.S. chased the terrorists and companions/leaders of 9-11 perpetrators all the way to Afghanistan. Yet, the House members will even consider a legislation and have the audacity to tell India and other countries not to punish the guilty or face the consequences under the proposed legislation. Why double standards?
Who are the backers of the Bill? The backers of the Bill right now include men and women in about equal numbers. They represent all ethnicities (Black, White, and Hispanic) but all are Democrats by political affiliation. They represent states in the East (e.g., NY, NJ, MA, PA) to the West (CA, AZ), from South (TX) to North (MN) and many in between (WI, MI, IL). One thing hard to assess without extensive research is how much they understand about Islamophobia and know about the countries alleged to be engaged in Islamophobia. There are 435 members in the House and so we have about 400 who are not listed as backers yet. They include all the Republicans and Independents, and many Democrats. But never underestimate Omar, who is perhaps dreaming of passaging this Bill and the list can grow overnight without advance notice.
How do we get it defeated? The Indian diaspora in the U.S. has tremendous economic, intellectual, social, and political capital. We just got recognized around the county for the Hindu Heritage Month in October. Let us flood the email inbox of every congressional representative, I mean EVERYONE, with a well-articulated message reminding us that India is a peace-loving, democratic, and tolerant country where people of all faith enjoy freedom tof expression and to practice their religion and culture. Just cite a couple of more recent examples about atrocities by majority Muslims on minority Hindus in Bangladesh and Pakistan. We must remain focused on positive India.
National bodies like HAF, CoHNA, VHPA, regional groups/associations, and individuals must assume the responsibility such that the Bill does not move too far and if it does, it gets defeated. It is not only India who will be under continuous watch, but even our families and friends may be targeted. India has played no role in creating or promoting Islamophobia and deserves no optical scanner by the U.S. or anyone else. Time is of essence; let us unite once again, get to work, and not anyone with evil eyes on India win.
Published first on indicpress
About Author: Vijendra Agarwal, born in village Kota (Saharanpur, U.P), left India in 1973 after Ph.D. (Physics) from IIT Roorkee. A researcher in Italy, Japan, and France, he came to the US in 1978. He was a faculty and academic administrator in several different universities in PA, TX, NJ, MN, WI, and NY, and an Executive Fellow in the White House S&T Policy during the Clinton administration. In November 2014, he and his wife co-founded a US-based NGO, Vidya Gyan, to serve rural India toward education, health, and empowerment of girls and overall development. Vidya Gyan is a calling to give back to rural communities which gave him so much more. His passion for writing includes the interface of policy, politics, and people, and social/cultural activities promoting community engagement.
DISCLAIMER: The author is solely responsible for the views expressed in this article. The author carries the responsibility for citing and/or licensing of images utilized within the text.