Jharkhand: District president of Congress Working Committee, Sultan Ansari allegedly assaulted and raped a tribal woman.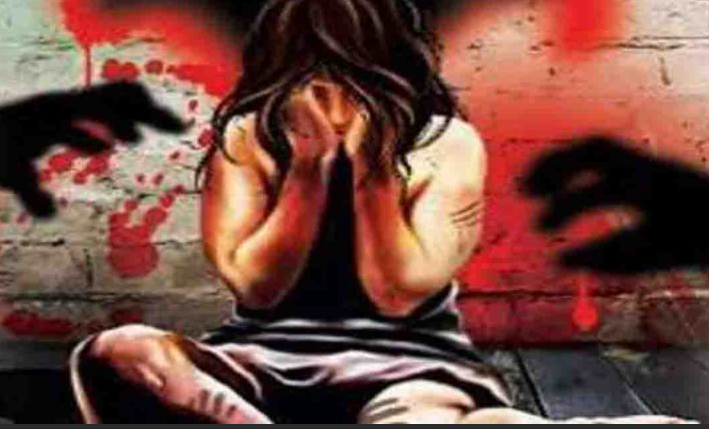 A case has come to light from Lohardaga district, where a tribal widow woman was allegedly assaulted and raped by a Muslim man. The accused Sultan Ansari is being told as the district president of the Congress Working Committee.
The incident took place at Kudu police station in Jharkhand's Lohardaga district, where a tribal widow has accused Sultan Ansari of assault and then raping her. It can be seen in the video that the woman has accused the Jharkhand Police of not registering a case. The woman says that the accused Sultan Ansari was telling her that he had bought the police station, due to which the case was not being registered. Thereafter, she went to court. The case has been registered following the order of the court.
The woman has told about the incident that happened to her in this case, her husband has died five years ago. He has a ten year old son. She is working hard to take care of her son. The victim told that while she was working in her field, Sultan Ansari, a resident of Udumudu village reached there. He was full of sand in his tractor. According to the victim, Sultan said, through the field where you are working, I transport sand.
After this, when the woman resisted to remove the tractor from the field, the accused held her hand. It is alleged that after this, while dragging his hand, he abused the caste indicator and then picked it up and slammed it on the ground. After this, he started beating with a stick and said – 'Will bury you in this field.' It is alleged that after this he raped the widowed woman.
In this case, Jharkhand BJP President Deepak Prakash tweeted, "The incident of rape of a tribal widow woman by Sultan Ansari in Kudu, Lohardaga is extremely unfortunate. In Jharkhand, tribes and Dalits are being oppressed continuously by a particular community. But, Hemant Sarkar, sitting in the lap of Congress, is silent for vote bank.
After this, in the next tweet, he tweeted, describing the accused as the district president of 'Congress Working Committee', "There is also news that Sultan Ansari, who raped a tribal woman, is the Lohardaga district president of the Congress Working Committee. Now the Congress should first stop giving protection to the rapists, then open their mouths. Breaking the country and atrocities on the countrymen is in the DNA of Congress itself.
DISCLAIMER: The author is solely responsible for the views expressed in this article. The author carries the responsibility for citing and/or licensing of images utilized within the text.