Kafir Snakes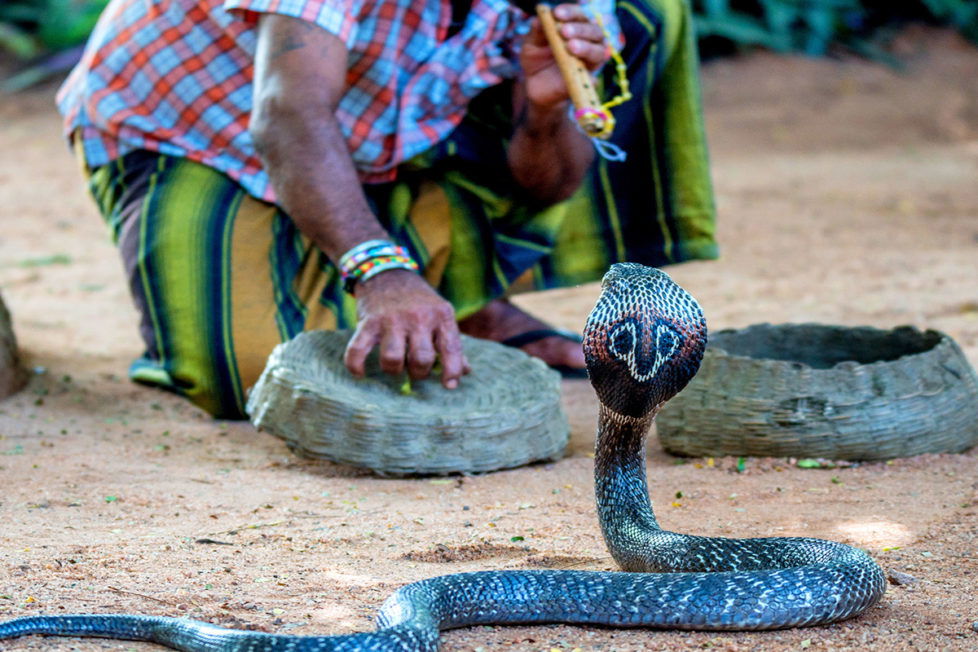 WARNING – POLITICALLY INCORRECT POST
I am seriously fed up of one Kapil Mishra. Who is he? Well he is the person who caused the death of untold number of people in Delhi, one of who worked for some intelligence agency. Name of this person killed? Not important please. Religion? Kafir. Killer? Some non-Kafir. "What kind of reporting is this?" you may ask. But tell me how am I supposed to give you answers? The killer is of the religion of peace and no agency is still able to prove why he was killed, when he was killed and by whom he was killed, even after almost a year. And even if they were to disclose it, our media will go all out to tell the world that the fact is that the killer was actually a victim. And then when the case goes to trials in court, more evidence will be given how the killer was victimized brutally. How? Arrey, it all happened because this Kapil Mishra gave a speech to Kafirs to protect themselves from impending riots. Why should he have given this speech?
Actually this Kapil Mishra's speech was so hurtful that after February 2020, so many places witnessed the victims of that speech defending themselves by blowing up or planning to blow up other Kafirs. Not just in India, it has happened abroad also, the latest incident happening in Paris. A teacher was beheaded in a "knife attack" by someone who was feeling very insulted and victimized. But unfortunately, in Paris the poor victimized killer was shot at immediately. No 'tareeq pe tareeq' or candle marches or poems for him over there. Those kafirs were different. They were not trained (read "tamed") properly before the incident.
Here in Bharat, Kafir snakes are fed the milk of compassion (read "secularism"). But so that it is easy to feed them, they are defanged. Now the snake is in no position to say that it never needed the milk because milk doesn't get digested and actually causes pain to it. See, the snake is powerful only till it can protect itself with its fangs. Without the fangs, as if it can say, "keep your secularism, sorry, compassion, to yourself"? But the Kafir snakes are now so used to drinking that milk that they think it is "Amrit". By the way, just FYI, Mughals, Goras, Lal Salaam (read "Lol Salaam") everyone has fed this milk to the Kafir snakes after defanging them. Such kind people…
Now I just want to request readers to tell me how to stop this Kapil Mishra from frightening people. He refuses to drink the milk of compassion, sorry, secularism. Not just that, he is also telling people that Kafir Snakes should recognize their strength and use it for self-protection. He has single-handedly reduced the sale of Mombattis. As it is COVID – 19 has downed the spirits of some college students and professional rioters. To top it, some really educated and highly intelligent people have been arrested by the NIA for training some frightened people in using violence to protect their peaceful religion. Bolo … why should they be arrested – they were teachers, they were victims. "Achha, what about that teacher from Paris" you say? He was a Kafir teacher who insulted holy people. Didn't you know that customs and rituals become holy only if non-Kafirs do it? "What about the ghod-bharai?" What about it, it is Haraam and we have fatwaad it, didn't you know? Achha, now do something to stop that Kapil Mishra … and when you are on it, try and stop that Suresh Chavhanke from speaking too, will you? Saara Jahaan Hamara…
DISCLAIMER: The author is solely responsible for the views expressed in this article. The author carries the responsibility for citing and/or licensing of images utilized within the text.