Kamal Haasan Claims Communist Parties Took Rs.25 Crores For Joining DMK Alliance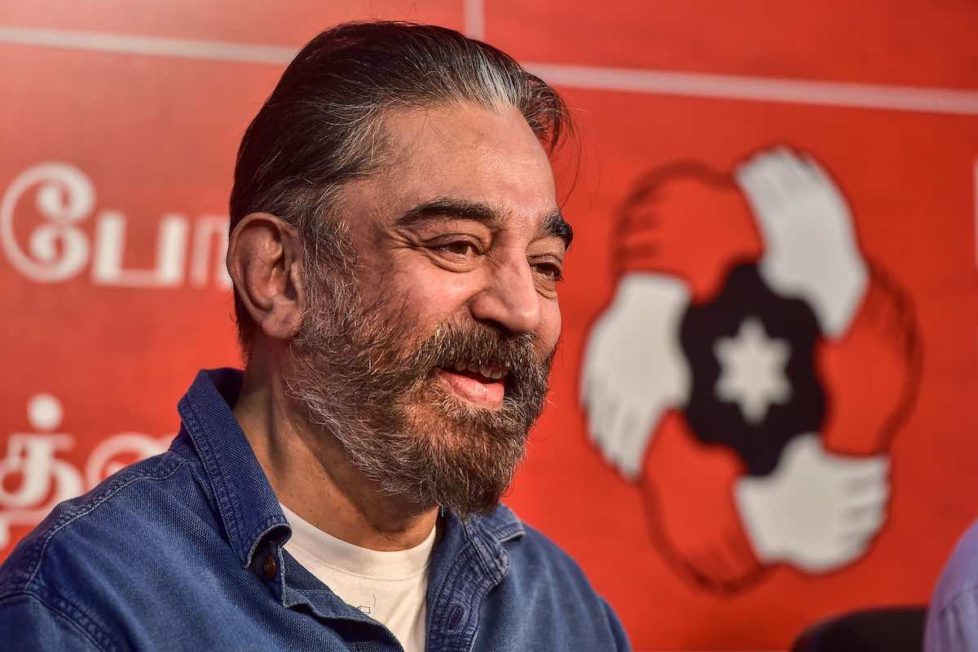 Kamal Haasan, the Tamil cine star and celebrated poster boy of the leftists, chief of Makkal Needhi Maiam (MNM) has made a sensational claim that the communist parties took Rs 25 crores for joining the DMK alliance. He alludes that the DMK leadership and party stitched an alliance by offering incentives other than seat sharing to join the DMK front.
Haasan seemed to be disappointed with CPM general secretary Sitaram Yechury for not showing enough enthusiasm when Kamal Haasan joined politics. He also seemed to be miffed with the fact that Sitaram Yechury hesitated to ally with him to form a new front. Kamal Haasan claimed he had called Yechury 2-3 times to discuss formation of a new alliance, but Yechury did not give him any definite assurance for the same.

According to Kamal Haasan, DMK chief Stalin is not trustworthy as an alliance partner. Kamal claimed that the Congress approached him to discuss alliance possibilities with MNM, he asked the Congress to leave the DMK alliance.

Kamal Haasan's stunning claim of communist parties receiving Rs 25 crore for being part of DMK alliance, has certainly caused ripples among the "secular" political corridors in Tamil Nadu, but the effect of this disclosure in the upcoming Tamil Nadu assembly elections is to be waited and watched.
The most important take away from this current Kamal episode is that the claim of the leftists to be a conscience keeper and repository of ethics is washed away by one of their own! As far as Tamilian Hindus are concerned, both the DMK alliance and the Kamal Haasan front are no choices as their penchant and track record for anti-Hinduism & love for appeasement of Islamists and Christian evangelists is only too well known.
News input and image source: Organiser
DISCLAIMER: The author is solely responsible for the views expressed in this article. The author carries the responsibility for citing and/or licensing of images utilized within the text.