Kashmir: a tale of many betrayals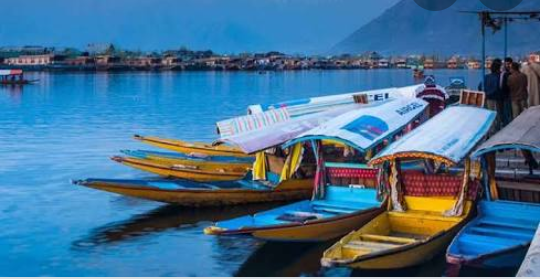 Kashmir is an wound that has been inflicted upon us many times over. A long history of betrayals, conspiracy with enemies and a huge network of commercialisation of bloods of innocents spilled in the streets.
Family businesses had been run successfully by those who had operated in the garb of people's leaders. None else but Abdullahs and Muftis had the divine right to rule Kashmir. Their progenies had the rights to hop from one western country to another for studies in elite universities or on destination trips to exotic sites. A parallel setup had been operating successfully to complement those in power in keeping the state permanently on the edge and the people in a swirling vortex of violence. This group of violent people struck a secret pact with elected representatives to carry out the vilest form of separatist agenda. They had also an unwritten deal struck with Pakistan to create instability and mayhem in Kashmir and elsewhere in the country to fleece Indian treasury and bleed our country to slow death.
The progenies of Sayed Ali shah Geelani, the geriatric leader of Hurriyat conference, had also led a privileged life, with foreign education and all, and one of his son employed in a government job in the state. Similarly, Mirwaiz Umar Farooqe, Sabir Shah, Yasin Mallick had been extracting their pounds of flesh under the gun-point. They own a staggering stash of wealth. Lands at prime locations, cinema halls, market complexes and big bungalows, you name it and they have it in their names.
It was actually a deal with devil that all successive governments at centre had done and washed their hands off everything that had gone from bad to worse due to their short-sighted approach. Leaders in Kashmir had been indulging in pure blackmail by unleashing terror sponsered by Pakistan, local terror recruits funded by Hurriyat and the native youths with stones in their hands. They worked to a co-ordinated plan of making sudden appearances at encounter sites to throw stones at security forces to help terrorists escape to safety. When security forces used teargas shells or pellet guns to disperse the mob, the party in power as well as all subsidiary extremist groups used to get together to condemn security forces.
It all started with a weak-kneed Nehru, who allowed Pakistan to capture half of J&K by his act prevarication in the face of aggression by Pakistan. Hardly had the ink dried on treaty of accession signed with king Hari Singh when news of Pakistan soldiers having occupied half of J&K had hit the airwaves. The staggering display of ineptitude on the part of Nehru didn't stop at that, but continued till J&K issue culminated as a dispute in the domain of united nation.
Indira Gandhi went a step ahead to take our army to a full scale war with Pakistan, which ended up in annexation of Bangladesh from Pakistan. But she let 90,000 pows go without forcing a signed declaration from a down and out Pakistan PM Zulfiqar Ali Bhutto. The monumental blunder did come back to haunt us for decades thereafter.
Kashmir Pandits were systematically killed, raped, maimed, driven out of their homes and their houses were burnt in a pogrom jointly organised by Pakistan, separatists and the government headed by Farooq Abdullah. Not a squeak of remorse has been heard so far from Abdullah for being a part of the conspiracy to drive out Hindus from the valley. But he is breathing fire and shedding hot tears of victimhood for the so called autonomy of the state having allegedly been snatched away by the termination of article 370 and 35A. What autonomy? Autonomy to loot, to misapproprate state lands? Autonomy to conspire with Pakistan and with Hurriyat to keep the terror factory going? The vehemence with which the Abdullahs and Mehbooba Mufti are advocating peace talks with Pakistan, it seems they have been in cahoots with Pakistan all along. Participating in Indian electoral process was a garb under which they had been carrying out all kinds of anti-India activities. They are actually pained to see their favourite country, Pakistan, getting its just desserts with surgical strikes and air-strikes conducted by our soldiers. They want Pakistan to get its respect back, which they used to get from juvenile Congress governments, sitting as equal across the table conducting so called peace talks, while sending terrorists across the boarder to spill bloods of innocents in our country.
Congress party is not foolish to have been doing all this. They are dangerous. They trade in secularism for votes. They think appeasing minorities is secularism. They also think pampering a terrorist country like Pakistan is secularism. That is why they are crying the loudest to bring back article 370 and 35A. They are past masters at these games. Burn the country with violent extremism, divide Hindus and rule the country for ever.
All should unite. Let us not open the door to the power corridor even a fraction of an inch for the devils to make a comeback. Jai Hind!
DISCLAIMER: The author is solely responsible for the views expressed in this article. The author carries the responsibility for citing and/or licensing of images utilized within the text.