Kharge becomes new INC Chief, Shashi Tharoor wishes luck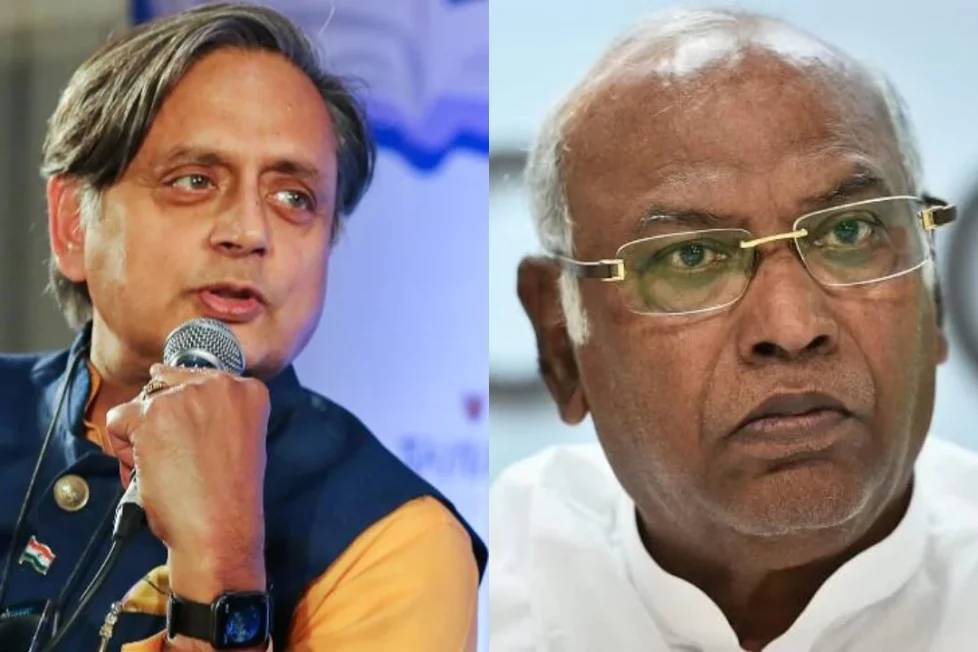 Mallikarjun Kharge, a senior Congressman, was chosen today to serve as the new Congress President. His opposition for the President of INC election, Shashi Tharoor, tweeted in response to the election results: "It is a great honor & a huge responsibility to be President of @INCIndia &I wish @Kharge Ji all success in that task. It was a privilege to have received the support of over a thousand colleagues,& to carry the hopes& aspirations of so many well-wishers of Congress across India"
Around 9,500 Pradesh Congress Committee (PCC) delegates from all over India cast ballots on Monday to choose between Mallikarjun Kharge and Shashi Tharoor as the new party president to succeed Sonia Gandhi. Shashi Tharoor received 1072 votes, while Mallikarjun Kharge received 7897. It has been reported that 416 votes were disregarded.
Sonia Gandhi, the president of the Congress party with the longest tenure, is being replaced by Mallikarjun Kharge. With the exception of the two years between 2017 and 2019 when her son Rahul Gandhi was elected president, she has been the party's leader since 1998.
Even though they showed their support and met Mallikarjun Kharge when he traveled there to ask for help, Shashi Tharoor asserted that numerous state party chiefs were unavailable to meet him when he visited their states.
Since its beginning, the party presidential election has been dogged by controversy. This was necessary as a result of the resignation of former president Rahul Gandhi in July 2019 after the party's defeat in the Lok Sabha elections. Sonia Gandhi was then chosen to serve as the party's acting president.
The G23 (Group of 23 Leaders) crisis followed. Following the failure of the Lok Sabha elections, the G-23 leaders wrote to Sonia Gandhi, the acting president of the Congress, in August 2020, asking for a restructuring of the organization and internal elections at all levels.
This received little response from the leadership, except for a meeting of the Congress Working Committee (CWC) and a private meeting with Rahul Gandhi, which exacerbated internal tension.
Apart from the past 20 years, Congress had a non-Gandhi president in 1992 and 1998 when PV Narasimha Rao and Sitaram Kesri were in charge respectively for a short period. While the Nehru-Gandhi dynasty has actually been in charge of the party since 1978. The final non-Gandhi family politician to hold the top leadership position of the Congress party was Sitaram Kesri, and his exit from the party was one of the most controversial.
DISCLAIMER: The author is solely responsible for the views expressed in this article. The author carries the responsibility for citing and/or licensing of images utilized within the text.