LIFE AHEAD 5 YEARS
What Life Is Going To Be 5 Years Ahead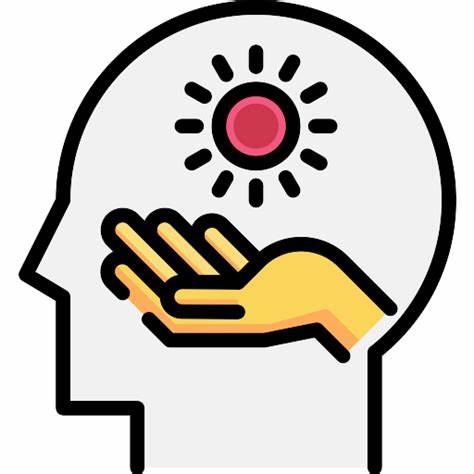 Ever since this Pandemic has started our lives have not been the same. Every life has changed. We now have a different view of everything we do. Everybody is now more cautious about whatever they do, where ever they go, whatever they buy. Now we have a new set of the checklist before we step out of the house. And not just steeping, even coming inside the house have a set procedure, may be different from every other person. Every life has slowed down. Most of the businesses have got affected by this, everyone trying hard to survive this Pandemic. And besides all the bad things there are some good things also happening in every corner of the world. New talents and innovations have come up with amazing solutions to help the human to survive.
So far there have been ups and downs in every field. But what will happen if survive this pandemic and do we know exactly we need to do to survive this pandemic. Well, one thing I can tell is that our lives are going to change forever, we can never live our lives like we used to.
So, Firstly, we need to appreciate our rituals and traditions. We need to bring in practice the rituals and traditions that are long lost. Like in old days, outside every house there used to be a bucket or some kind of container in which, people used to keep water. Whenever someday comes to their home, they first used to wash their hand and feet and then enter the housed. Like in every Temple and Gurudwara. People in the old days considered their house a holy place that needs to be kept pure and free from every negative influence. Water washes away all the impurities and negativity that we catch from the outside world, as outside various energies are flowing which are not good for us. It's the same thing that you feel when you take a bath after a hectic day. That feeling of relaxation and freshness comes when we wash away all the impurities. Fire Wash (NazarUtarana, in common language), in Hindu culture, is also the same thing. As you may know, there are five elements, which life consists. Water, Fire, Wind, are considered to be natural purifiers. In our culture, we are always taught not to eat other food, consumed by others. We need to bring this into practice again. There are many other things like not bring outside shoes home, and may more. Our Indian is not just full of myths, there reason behind every ritual. We just need to explore it.
Above are the precautions we need to take and make them our daily routine. With all this, the one thing that comes is the monetary survival. Most people are losing their jobs, most people have losses in their business leading to its end. The key to surviving this Pandemic is to go digital as much as you can. As many business owners have realized that they do not need to have offices to run their business. They do not have to pay rents, electricity bills, and also refreshments to their employees free of cost. They do not have to heir security guards, sweepers, and other staff. They just have to pay their employee their salary excluding travel allowances. And also, the employees will have more spare time, as they don't have to travel for 1 or 2 hours to reach the office. Nobody will get late to work. With this spare time, you can start your own business or can join another office at the time. More work more earnings. As the saying goes, everything happens for good. Those who are talented and have a skill, this is the time for you to shine. Everything can be done digitally, you just need to be smart and innovative and creative. This is the golden time to start a business online and increase your earnings. Everything soon is going to be digital. There won't be long ques outside any office. Even theatres may get vanished, as movies have now started releasing online. Now you can watch the first-day first show at your home. Theatres are now on your fingertips, just like banks. You can even start your restaurant from your home and deliver the food yourself. No need to rent an expensive place, no need to heir waiter, chefs, and other staff. Lockdown has made most of us Master Chefs. Any skill and service that you can deliver, its time to come in action and start doing.
Education is one more thing which is now going to change forever. There are possibilities that school building in the future will not be there. Education also is going to be digital. Parents won't have to pay for the bused and uniforms and stationeries required for making projects and practical files (which are never checked). Universities will go digital. The business of education is going to get over if they do not come up with an alternative. In the future, we may not see big fat weddings. Weddings will be a private affair. No more spending lakhs of money just to feed some 500 to 1000 people. No more different receptions. No more huge gatherings. Just like every other business, tourism may not be the same for at least 5 years. Hospitality businesses may not see profits as earlier. This is a time where one who is skilled and creative is going to shine and others have to fight. This is the time when the poor will get poorer and the rich will remain rich, if not acted carefully.
This is the time for savings, we do not know what is going to happen next, how a specific industry is going to turn, there will be loss of jobs and all the bad things.
So I would suggest not buy any luxurious item and any expensive thing that you do not need. Think before you buy something, do you need this or is this just a luxury. Anything that is brought without need is considered a luxury. Save your money, you might need it in the coming future to survive. Do not buy unreasonably expensive clothes, cosmetics, shoes; they are going to help you in crisis. Start donating unwanted and unworn clothes for a long time, to those in need. Help anyone that you can. If you are financially stable, then do not bargain at local shops, autos, rickshaws, local vegetable vendors. It is only 20 to 100rs difference for you but it's their daily wage. Its the time we need to be sensitive towards each other. Everyone is in some kind of difficulty, whether rich or poor, don't criticize others, don't make anybody feel inferior. It's a critical time for the human race, we need to survive this with love and respect. The future is going to be brutal, different, and strange, we just need to be prepared for it. And, we can do that only with a sense of sensitivity, intelligence, and equality.
May God bless us!!

DISCLAIMER: The author is solely responsible for the views expressed in this article. The author carries the responsibility for citing and/or licensing of images utilized within the text.