Mallapuram: The home of love jihad, conversions and recruitment for ISIS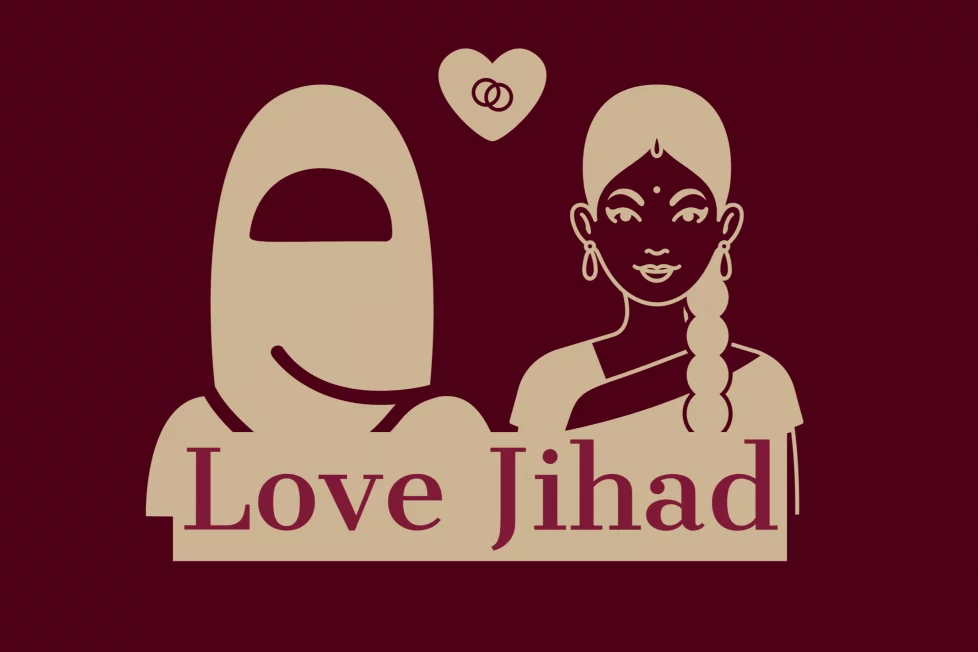 Kerala claims to be a champion of equality and variety, but the state frequently makes news for violent crimes, terror connections, religious conversions, and hawala funding. The PFI, the organization which is banned and is a subject of an NIA probe, is charged with brainwashing Hindu women and matching them up with Muslim grooms.
According to reports of India Today, Zainab A.S, PFI female wing leader refuted the claims that she "mentored" non-Muslim women into conversions. She was accused of being a crucial player in the marriage of Hadiya, formerly known by her Hindu name of Akhila Asokan, with Shafin Jahan, which has come to be regarded as Kerala's own love-jihad case.
Their marriage was declared null and void by the state high court in May after the woman's father claimed that it had been forced in order to recruit terrorists.
However, in an investigation by India Today Zainab was recorded herself agreeing with how the Popular Front of India and its sister group Sathya Sarani carried out widespread conversions in Kerala's Manjeri while she was a member of the All India Muslim Personal Law Board.
Over the past ten years, over 5,000 people have converted to Islam at our institute, according to Zainab. She acknowledged that they included both Christians and Hindus.
At their Malappuram residence, Zainab and her husband Ali were open and honest about their role in converting a number of non-Muslim ladies to Islam.
The Malappuram Sathyasarani Trust, also known as the Markazul Hidaya, a PFI-run organization, appears to be the unifying thread connecting these conversions and "education." The women who traveled to join ISIS were there, as were Hadiya (Akhila), Aparna, and others. According to a recent report, 70 Hindu and Christian girls' conversion records were found during an investigation by law enforcement officials. The girls were there, according to the trust, for "religious studies."
The NIA testified in court on the Hadiya case that Hadiya's conversion and marriage to Shafeen Jahan were not random occurrences but rather the result of a planned scheme by Sathyasarani and PFI.
According to a sting operation against Sathyasarani and PFI, the founding member of PFI acknowledged on video that their ultimate goal is to turn India into an Islamic state. Additionally, it was stated that the NIA had acknowledged the investigative report.
The PFI offered legal, monetary, and material support when Hadiya's father, a former soldier, disputed her marriage and conversion in court. Hadiya met with the PFI leader. According to reports, the organization invested more than Rs 1 crore in the Hadiya case. For Hadiya's Supreme Court representation, they had recruited Kapil Sibal. According to a recent report citing ED sources, Sibal received a salary of Rs 77 lakhs alone.
Abdul Rashid Abdullah, a computer engineer, and his MBA-trained wife, Sonia Sebastian aka Ayesha, who worked for the Peace Educational Foundation (PEF), which operates 10 schools in Kerala, were charged in 2016 with "radicalizing" 22 young people from Padanna, Palakkad, and Trikarippur. Nimisha and Nimisha's marriage is said to have been arranged by Abdullah.
5,975 persons in the state converted to Islam between 2011 and 2015, according to government data reported in an India Today report from 2016. 1,410 people converted just in 2015. 76% of the new converts, including Nimisha, are women under the age of 35. When IRF's Arshid Qureshi was detained, it was discovered that he had orchestrated shockingly over 800 conversions in Mumbai, had converted Merin, and had presided over her marriage to a neo-convert. It is only reasonable to conclude that the numbers are increasing given the state's rising radicalization rate and the rising anxieties among Hindu and Christian households. According to police officials, the actual figures may be much higher.
The research noted the legal obstacles that the police and families face in these situations. When we raid the centers, they bring the girl before the judge and declare in front of the public that she willingly converted. The police have no function if there is no crime.
The relationship between Love Jihad, terrorist recruiting, and radicalization in Kerala is a subject of ongoing NIA investigation. The majority of extreme Muslims working for ISIS in conflict-ridden nations are from Kerala. It was recently reported that Abdullah Rashid, who had transported the 21 individuals to fight for ISIS, had perished in a drone attack. Ayesha, his wife, converted to Christianity. Yasmeen, his second spouse, a Sitamarhi resident, received a 7-year prison term in 2018. According to reports, Yasmeen added 15 more recruits. The Hindu and Christian girl who enlisted to fight for ISIS was recruited by Rashid, who was also responsible for her conversion.
An IS agent from Palakkad named Riyas confessed during questioning that he intended to carry out a suicide bombing similar to the one that occurred in Sri Lanka in Kerala.
Kerala has a strong radical Islamic presence. The sheer volume of radicalization, conversion, and recruitment centers operating is still far from grabbing the attention of the national media or generating much public attention. However, it is undeniably a ticking time bomb.
DISCLAIMER: The author is solely responsible for the views expressed in this article. The author carries the responsibility for citing and/or licensing of images utilized within the text.